All articles
Hilo and MACH partnership: A significant gesture for the planet
5 minutes reading
Eager to actively contribute to energy transition, MACH is one of the first real estate firms to be affiliated with Hilo, a subsidiary of Hydro-Québec that offers smart demand response service for buildings.
This article originally appeared in the February-March 2023 issue of Immobilier commercial magazine.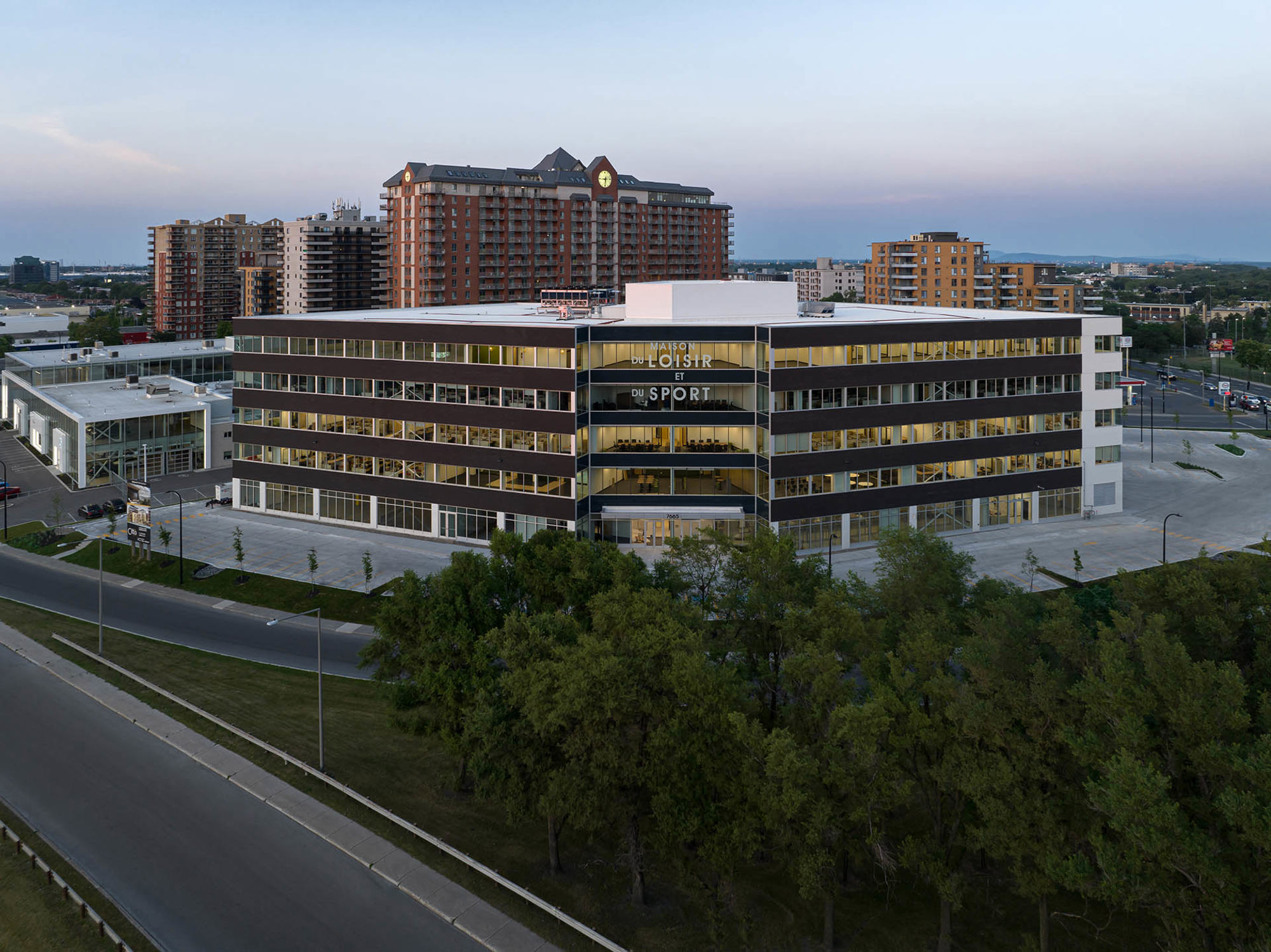 David Saint-Germain, vice-president, Technologies at Hilo, and Vince Di Domenico, Chief Operating Officer at MACH, met at MACH headquarters to discuss the collective project that is the Hilo movement. There are many efforts underway in Québec to reduce greenhouse gas emissions, and electric mobility is one of them. At present, electricity consumption in both homes and buildings is on the rise, and it is estimated that by 2032 electricity consumption in the province1 will increase by 14%. It is therefore important to find ways to manage demand.
The Hilo Mission
Hilo was established in 2019 with the specific objective of reducing energy consumption during peak winter periods. Initially developed for residences, its solutions were made available for commercial, institutional and multi-residential buildings starting in summer 2022.
Hilo's mission is to manage demand in order to optimize Hydro-Québec infrastructures over the long term, and limit energy imports from other jurisdictions. David Saint-Germain notes that one of the main challenges is to "smooth out" or balance the demand for electricity during peak winter periods. That frees up power and avoids the need to use less clean, more carbon-intensive energy to meet demand. "The reason Hilo's mission is so important is because it is part of a comprehensive energy transition and decarbonization strategy."
Thanks to its monitoring tools, Hilo can balance variations in demand for electricity. "It's a centralized orchestrator that allows commands to be sent to all smart devices, thermostats, and heating, cooling and ventilation controllers in buildings at key times to smooth out consumption," explained the vice president.
Joining the Movement
Shortly after launching Hilo solutions for a business clientele, MACH signed a partnership agreement with the subsidiary. For the company, which owns more than 240 properties, the service is part of its desire to implement concrete actions to reduce its environmental footprint.
"Joining Hilo is an initiative that aligns perfectly with our vision and values. Hilo gives us the means to make a significant impact in terms of the environment, and also improve the quality of life of our tenants," said Vince Di Domenico.
Challenges that Pay Off
For property owners, managers and developers, Hilo offers many advantages.
Hilo subsidizes and provides the necessary equipment for the implementation of its automated solutions. Companies are then asked to participate in Hilo challenges, which take place during peak periods. Hilo launches up to 30 challenges each year between December 1 and March 31. For every kilowatt hour of no power consumption during a challenge, customers get a cash reward.
"That revenue can be used to retrofit buildings and start a healthy feedback loop where we invest in energy efficiency. […] Eventually, in 10 or 15 years we'll have a real estate portfolio of much more efficient buildings, and thus of greater value over the long term," said Mr. Saint-Germain.
"As owners and operators of buildings, it is our responsibility to create healthy and sustainable working environments, and places to live that respect the environment. And we can do that while also being efficient and effective," said Mr. Di Domenico.
Enhancing the Employer Brand and the Employee Experience
"The Hilo service also enhances our employer brand. Our employees are sensitive to the ecological footprint of the company they work for and are proud to see us put into practice the values we promote," he added.
In his opinion, Hilo also contributes to improving the employee experience. "Imagine 300 or 400 employees in a commercial building or an office tower signing up for this project and becoming ambassadors actively promoting it. That means that collectively, we're taking a step for the future." The real estate firm has also created an incentive program for its employees so that they can individually adopt the Hilo smart home solution. "It has already generated a positive response."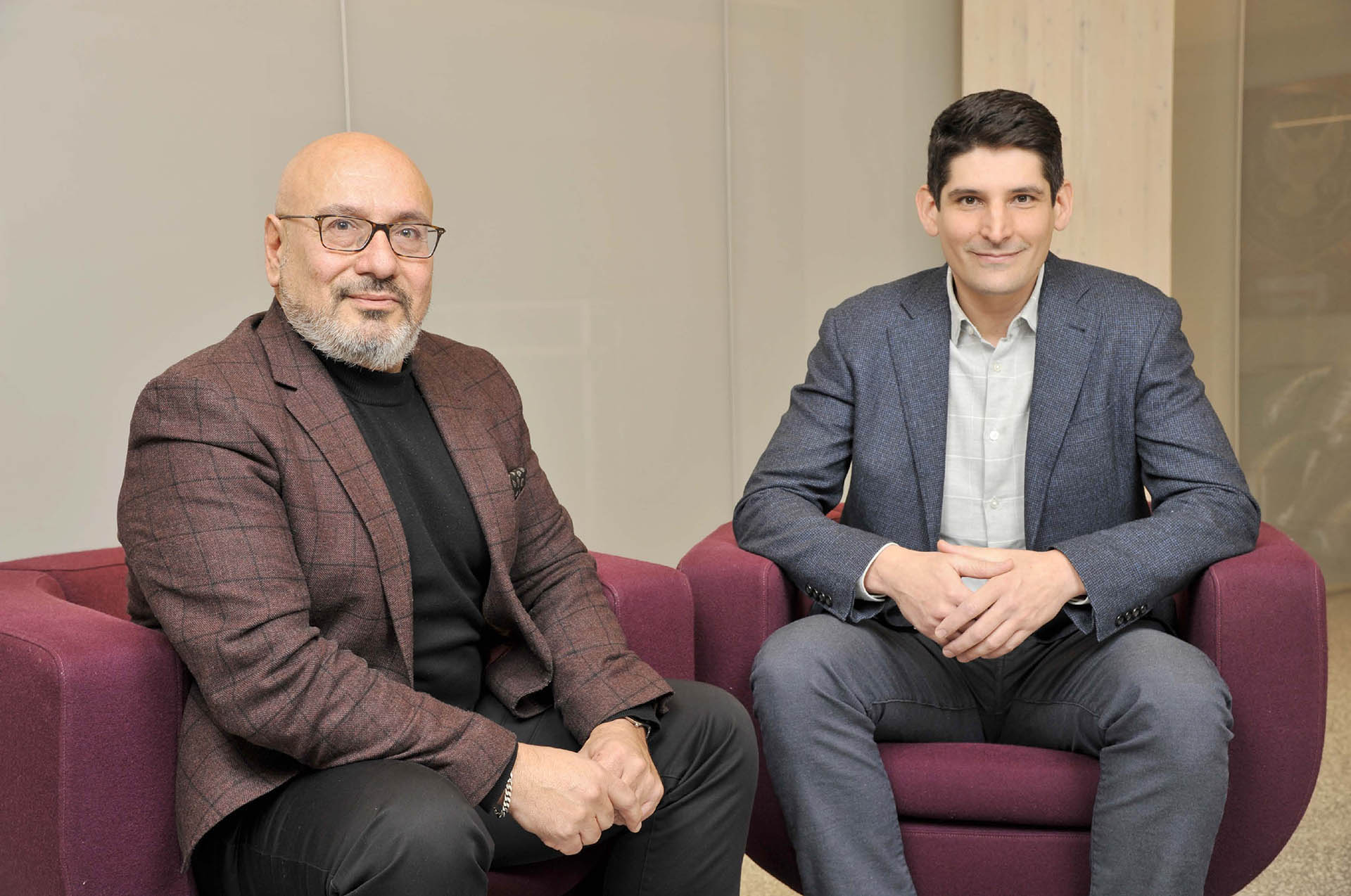 Vince Di Domenico, Chief Operating Officer at MACH and David Saint-Germain, Vice-President, Technologies at Hilo
A Long-term Partnership
Hilo and MACH have established a close relationship to achieve a long-term vision for sustainable development, as regards both energy efficiency and reducing GHGs. "It's a concrete partnership focused on results and capacity, starting with the buildings that are most accessible and then rolling out to the entire building stock," said David Saint-Germain.
An Influential Role in the Real Estate Industry
In joining the Hilo movement, MACH is not only a forerunner, but also a model for the real estate industry's energy transition.
"Our industry needs to get involved in reducing GHGs; it must demonstrate environmental leadership. MACH is committed to making a tangible contribution to that goal, and we want to inspire our peers to do the same," Mr. Di Domenico concluded.
Hilo's projects are made possible thanks to the invaluable collaboration of partners such as Krome, a firm specializing in energy efficiency, and the building automation companies Trane and Contrôles AC.