Our offer
Leo's experience
Leo wanted to reduce his energy consumption.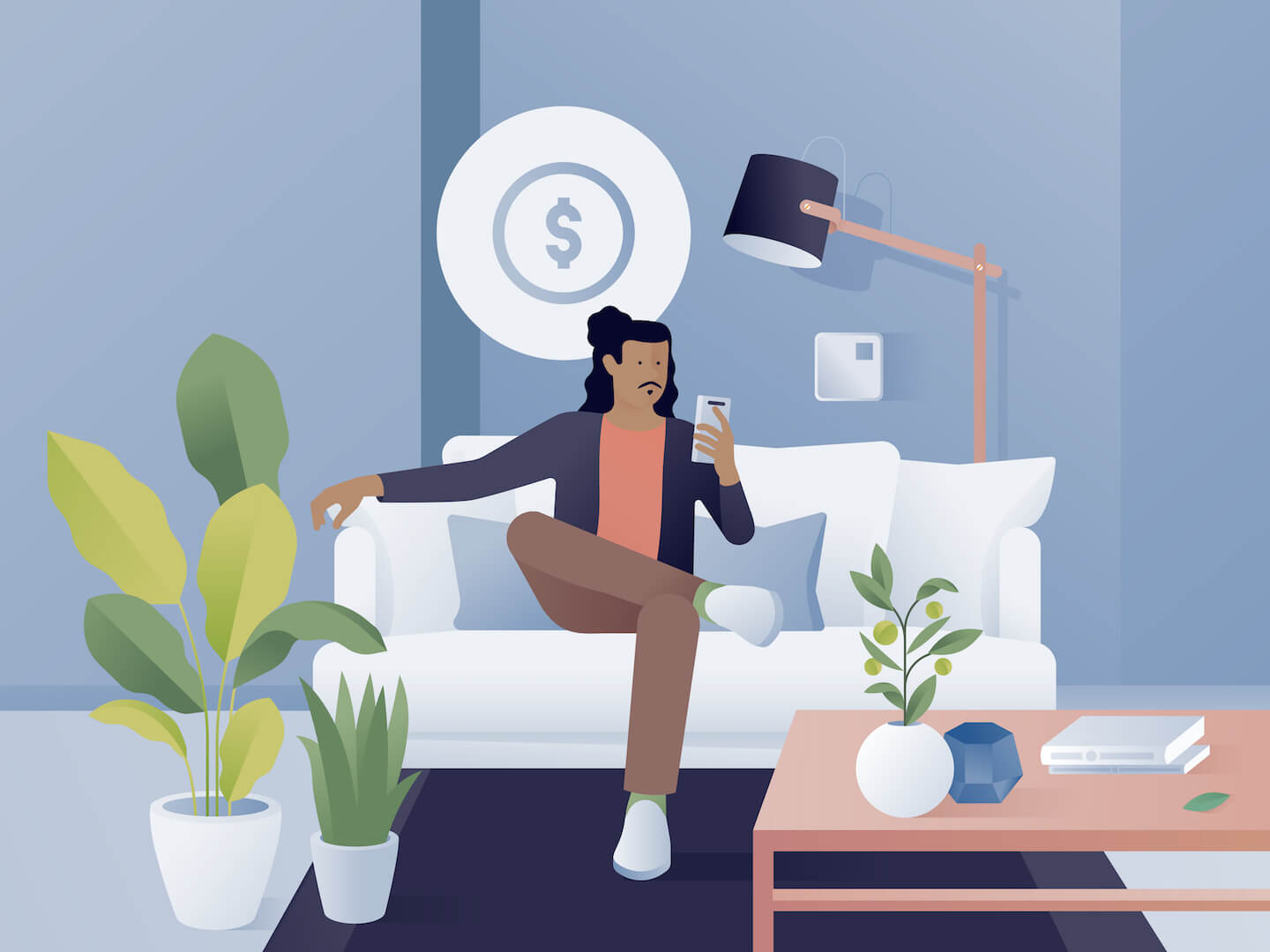 Leo wanted to reduce his energy consumption.
Home

Apartment

Number of rooms

6

Number of people

1
Leo's resolutions
Last year, Leo made two New Year's resolutions: 1) order pizza less often, and 2) do a better job of managing his money and expenses.
Hilo has become a valuable ally with the second resolution. In the first year alone, the savings and rewards from using Hilo have added up to nearly $1,000. And Leo will continue to benefit from savings on his electricity bill and from cash rewards for many more years.
New thermostats are not a luxury!
Leo lives in a duplex condo in Montréal's Plateau Mont-Royal borough. When he first saw it, he instantly fell in love with the 19th-century style. What he didn't like, however, were the previous-century thermostats. Let's just say he was happy to learn he'd be able to change them with Hilo.
He started saving from day one, when the Hilo installer came. In short, Leo benefited from:
a 10% discount on his six thermostats
free installation
a free smart hub (a device that acts like Hilo's brain, communicating with all the other connected devices)
A natural ambassador
Leo talks so enthusiastically about Hilo that all his friends are contacting him with questions about the service.
"Hi Leo! What's the name of your smart home again?"
"It's called Hilo. Actually, it's a smart energy service."
"But can you do smart home stuff like manage lights and heating remotely?"
"Yup! What I love most is that it helps cut down on wasted energy... which saves me quite a bit of money."
A guy on the go
"Scene programming" is what helps Leo manage energy more smartly (and therefore save money).
With the Hilo app, he can program the six thermostats in his condo all at once. His winter weekends look like this:
Friday, 9 a.m. – 18°C
Leo leaves for work. Heating goes down automatically with his At Work scene.
6 p.m. – 21°C
Back home... but not for long! Leo packs his bags: every Friday evening, he leaves the city and heads to a cottage he's renting with friends.
8 p.m. – 17°C
When he's ready to leave, he activates the Ciao Montreal scene!
7 p.m. – 21°C
After two days at the cottage, Leo is getting ready to head back to Montréal. He's programmed a gradual increase in the heating, which starts now...
7 p.m. – 21°C
... and continues until his arrival, later that evening! That way, the temperature is perfect when he gets back home.
Make money while watching TV? Yes, that's possible!
In addition to electricity savings (15%), Leo receives cash rewards by taking on challenges.
There are about 30 challenges per winter. How do you win? It's simple: agree to lower your thermostats during peak periods (same as commuter rush hours).
The more careful we are with our consumption here, the more electricity we can export to our neighbours, where it replaces less clean power. So Leo is getting paid to help reduce greenhouse gases... that's pretty cool!
Leo is taking the challenge a step further by turning off some lights. It sets the right mood for watching an episode (or two, or three, or four) of his favourite series. He's also making an effort to avoid overconsuming in general. He's taking shorter showers, fills the dishwasher to maximum capacity and hangs his clothes up to dry whenever possible. The Hilo challenges clearly motivate him, but he also realizes that good habits need to come from within.
As Leo would say: "Hilo has helped me become more financially responsible—and also more eco-friendly!"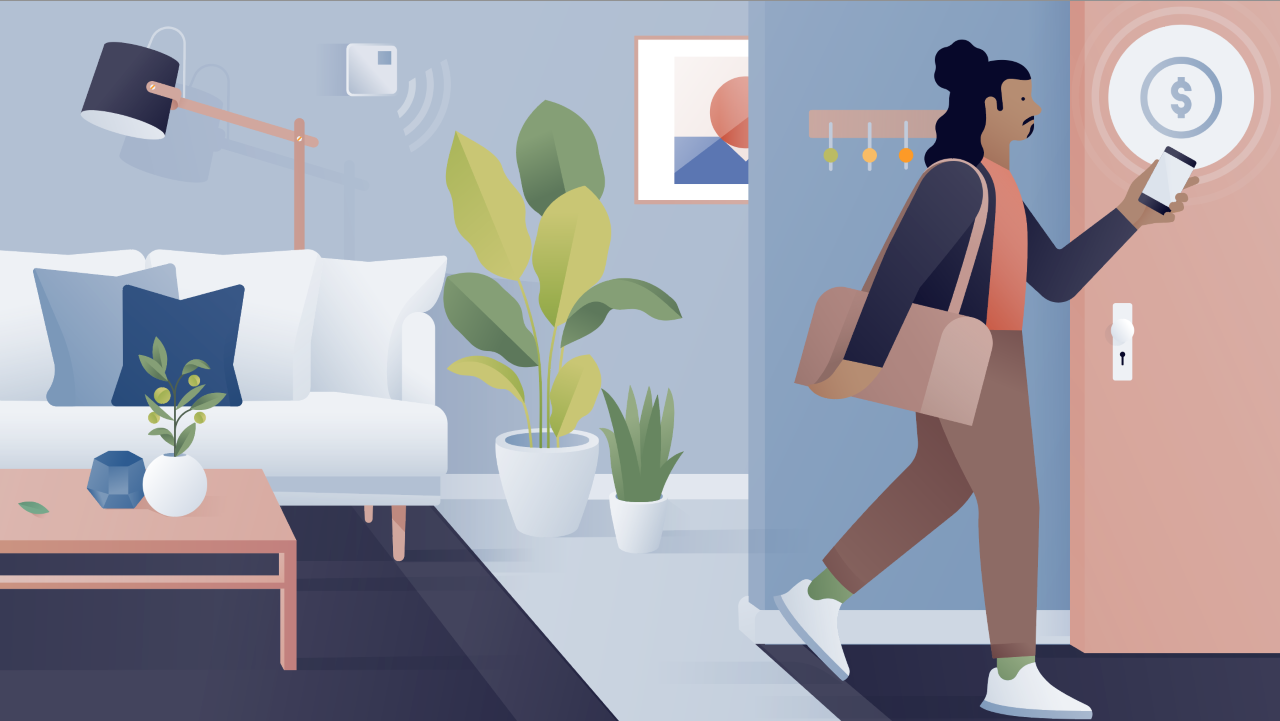 Leo's Hilo experience
It's your turn to create your experience by choosing the products for your home.
$210
15% electricity savings per year with Hilo (recurring savings every year).
$90
Cash reward for meeting the 30 challenges this year.
$60
A 10% discount on the purchase of six thermostats.
$0
Free installation and free Smart Hub thanks to a three-year commitment to participate in the Hilo challenges.
* Leo is a fictional character. His experience is an example based on estimates and a typical energy profile.
Three experiences to inspire you