Our offer
Martina's Hilo experience
Martina wanted to do her part for the environment while optimizing her comfort.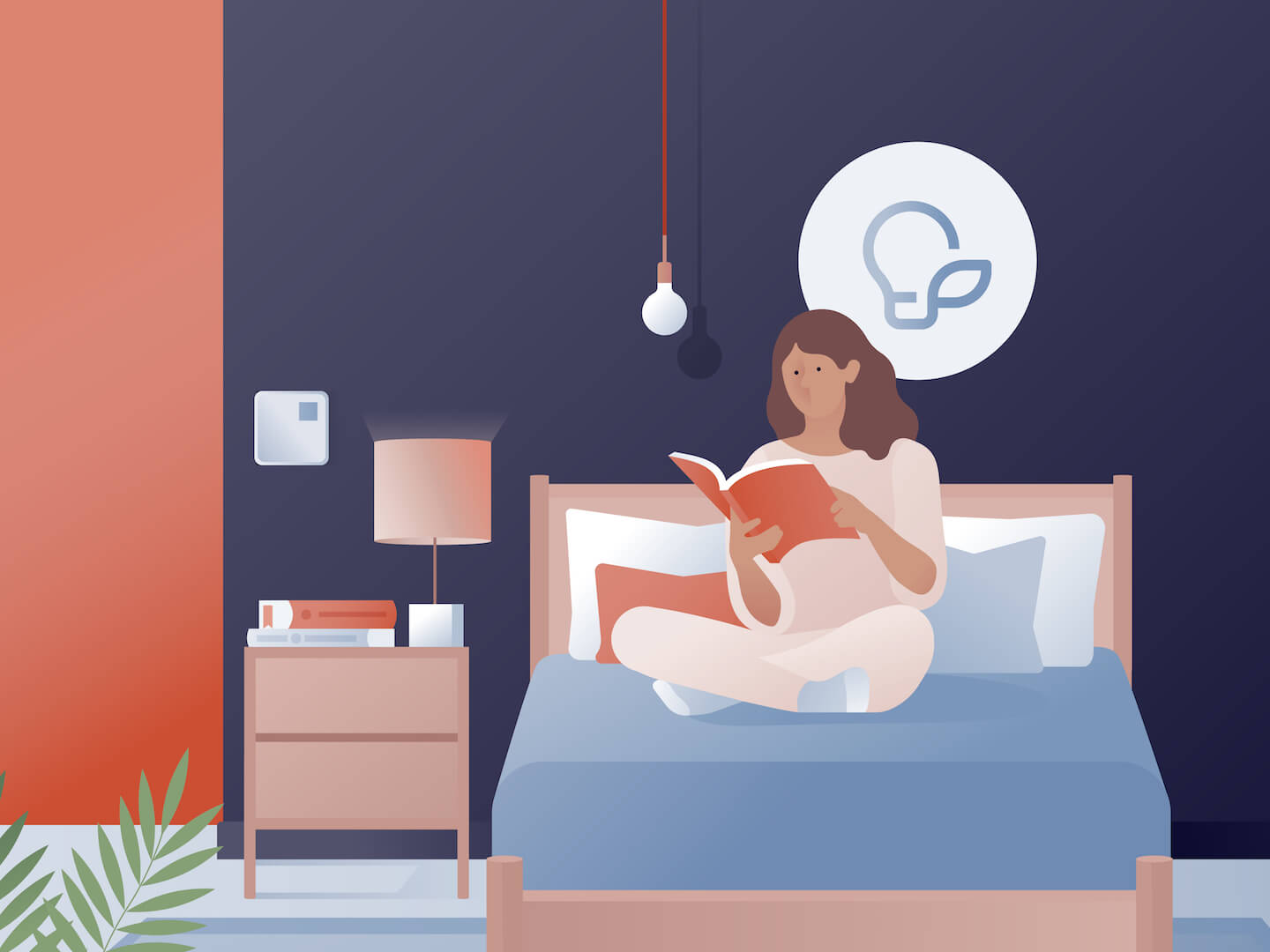 Martina wanted to do her part for the environment while optimizing her comfort.
Home

Townhouse

Number of rooms

9

Number of people

1
A creature of habit
In her early fifties, Martina is searching for the perfect balance between doing her part for the planet and maintaining comfort. Her golden rule? Keep it simple. That's why she chose Hilo.
Martina didn't even need to adapt to Hilo—Hilo adapted to her routine. Having various connected devices in the home plus the ability to automate tasks allowed her to save time and keep her home comfortable every day.
With these products
Doing her part for the planet couldn't be easier and more enjoyable.
The plug-in smart switch — a valuable ally
What makes the smart switch so convenient is that Martina can connect it to the device of her choice. That's exactly what she did last winter with her Christmas tree. No more crawling under the tree every evening to plug it in — she just used the Hilo app and got it done with the tap of a finger!
On warm summer evenings, Martina connects her fan to the smart switch. She programs it to turn off in the night when she's asleep.
The unexpected benefits of lighting
The multicolour smart bulb lets Martina set the mood in her home, making it even cozier. With 16 million colours to choose from, Martina can find the perfect lighting for every time of day. To help her choose, she read an article on the benefits of different lighting colours. In the morning, when she reads the news on her tablet, she opts for blue lighting, which promotes wakefulness and concentration. In the evening, she's programmed a warmer, more soothing colour.
A happy pet
Even her dog benefits from Hilo! Martina is the proud mother of Maurice, a spaniel who captures everyone's heart when he goes out for walks. When Martina has to leave Maurice home alone, she's reassured by the fact that she can adjust the heating for her dog, just in case. That's the beauty of smart thermostats. What wouldn't we do for our four-legged friends?!
Peace of mind
Martina takes a trip every year. During longer periods of absence, she's comforted by the thought of being able to simulate a presence in her home, thanks to Hilo. She simply needs to program the Presence simulator scene, which will automatically turn on a light in her kitchen in the evening. That lets her sip on her daiquiri with peace of mind! When returning from vacation, she can program her thermostats to start heating her home two hours before she gets back – as if her home is waiting for her!
Scenes throughout the evening
Martina often has friends over for dinner. Thanks to "scene programming," she's been able to set the perfect lighting and heating throughout the course of the evening. Two options are possible with scenes: they can be programmed in advance or activated on the spur of the moment!
6 p.m. – 21°C
Martina's friends arrive. They enjoy an intimate dinner in soft lighting, thanks to dimmers that adjust automatically when Martina sets the Dinner with Friends scene.
8:30 p.m. – 21°C
Time for the traditional game of Scrabble! Martina activates the Board Game scene. The lighting goes up just enough so they can see the board properly.
10 p.m. – 18°C
Guests leave — time to go to bed! The thermostats go down automatically at bedtime. They'll go back up automatically, thanks to the Getting Up scene that Martina has programmed for the morning.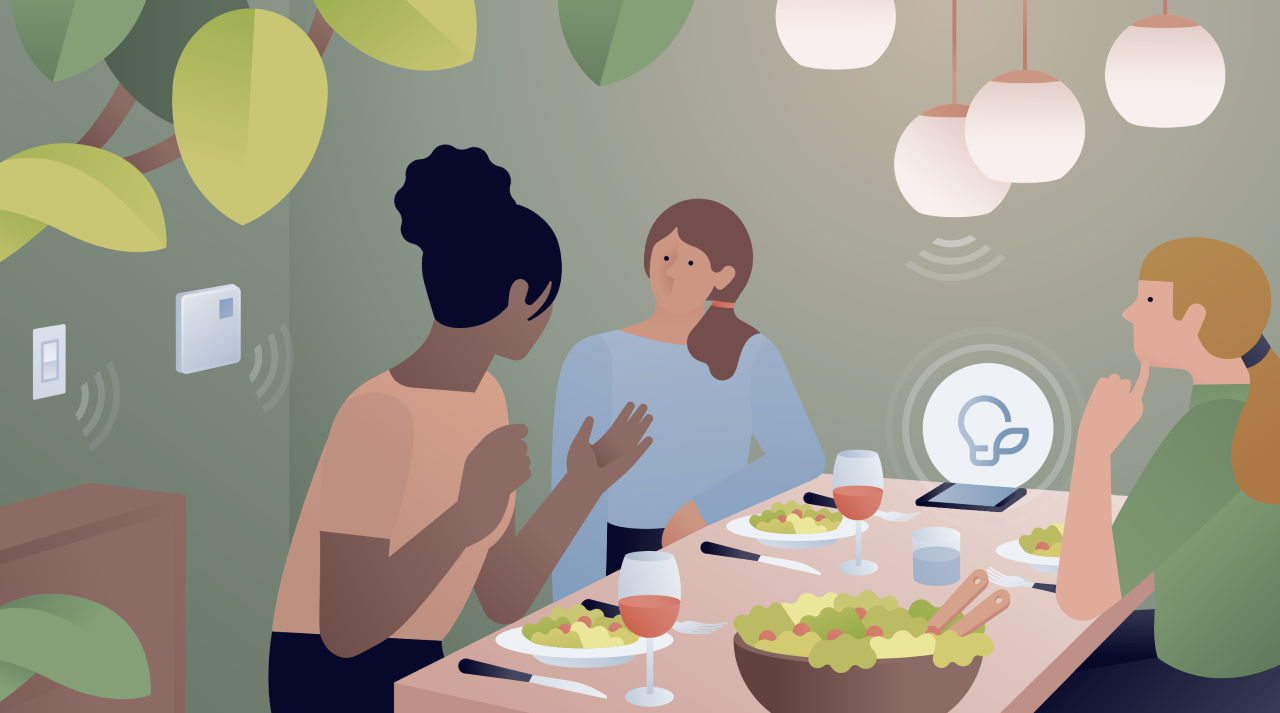 It's all about balance
Hilo has helped Martina find the perfect balance: she's contributing to a greener Québec without compromising on her comfort. All this because of a local initiative!
Martina is proud to say that smart energy is now one of her habits.
Martina's Hilo experience
$240
Electricity savings of 10% per year with Hilo (recurring savings every year).
$120
Cash reward for meeting the challenges this year (rewards are paid out each year based on the challenges that were completed).
$273
A 15% discount on the purchase of 9 thermostats and 30% on lighting devices.
$0
Free installation and free Smart Hub thanks to a three-year commitment to participate in the Hilo challenges.
* Martina is a fictional character. Her experience is an example based on estimates and a typical energy profile.
Three experiences to inspire you