Lighting
White smart bulb
Lighting for every activity
Adjust the intensity of your smart lighting based on the mood you want to set, or to aid concentration.
Brand: Sylvania A19 SMART+
Model: 70552
Note:
This smart bulb cannot be used with a dimmer, whether smart or not.
This bulb cannot be used with a smart switch, but it is compatible with standard switches.
This bulb must not be installed in enclosed fixtures.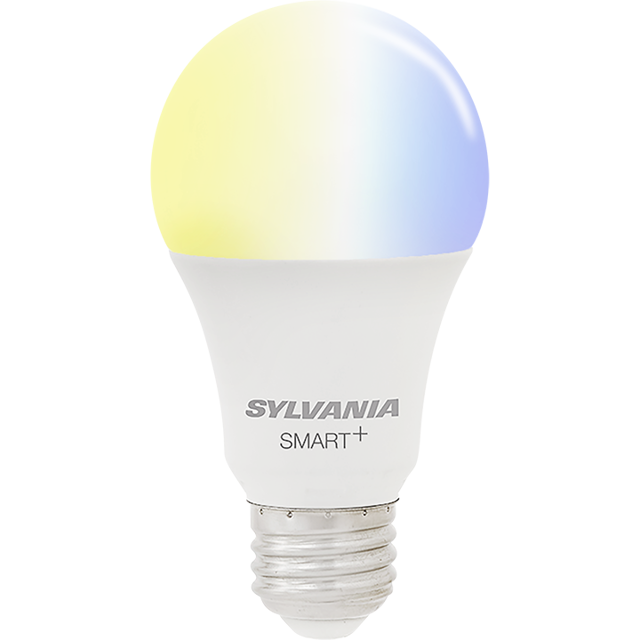 More devices at home means more time and comfort for you
Equip your home with connected devices, from the basement to the attic, to ensure you're comfortable in every room. Not only does automation increase your level of comfort, it also makes your daily life easier.