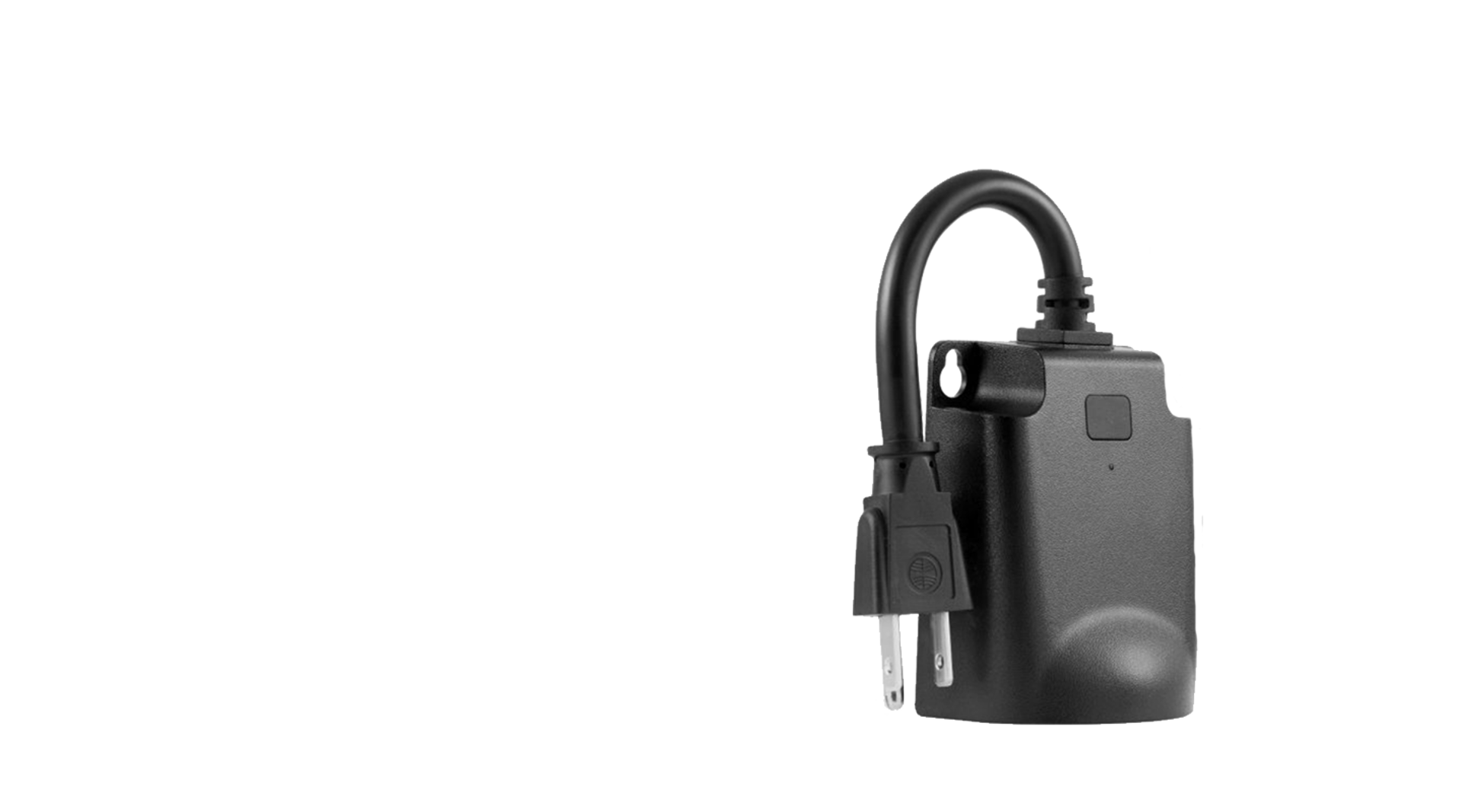 Outdoor smart switch
Zigbee® controlled plug-in smart switch* for lighting & small appliances
Remote ON/OFF control & Manual ON/OFF control
Grounded 3-wire power connection for safety
Weather- and impact-resistant housing
Zigbee® Certified product
Range extender
*Product available only for the current promotion.
Protection
Degree of protection : Type 3R Rainproof, suitable for outdoor use in damp locations Operating temperature range: 32-104° F (0-40° C)
Power & Range
Power: 120VAC, 60Hz Signal (frequency): 2.4GHz Maximum load for the outlet: 600W incandescent, 1/2HP motor or 1800W resistive (15A) Range: Up to 150ft. line of sight between the wireless controller and the closest Zigbee receiver module
Note: This device is suitable for outdoor use in damp places. However, it should not be exposed to rain or immersed in water. Install it at least three feet above ground level with the socket facing down. If used outdoors, the device must be plugged into a ground fault circuit interrupter (GFCI) type outlet equipped with a cover designed for outdoor use.
Plug directly into outlet.