Hilo is more than just a social project. It's a smart choice for your wallet, your comfort and the planet! Here are five reasons to start using it now.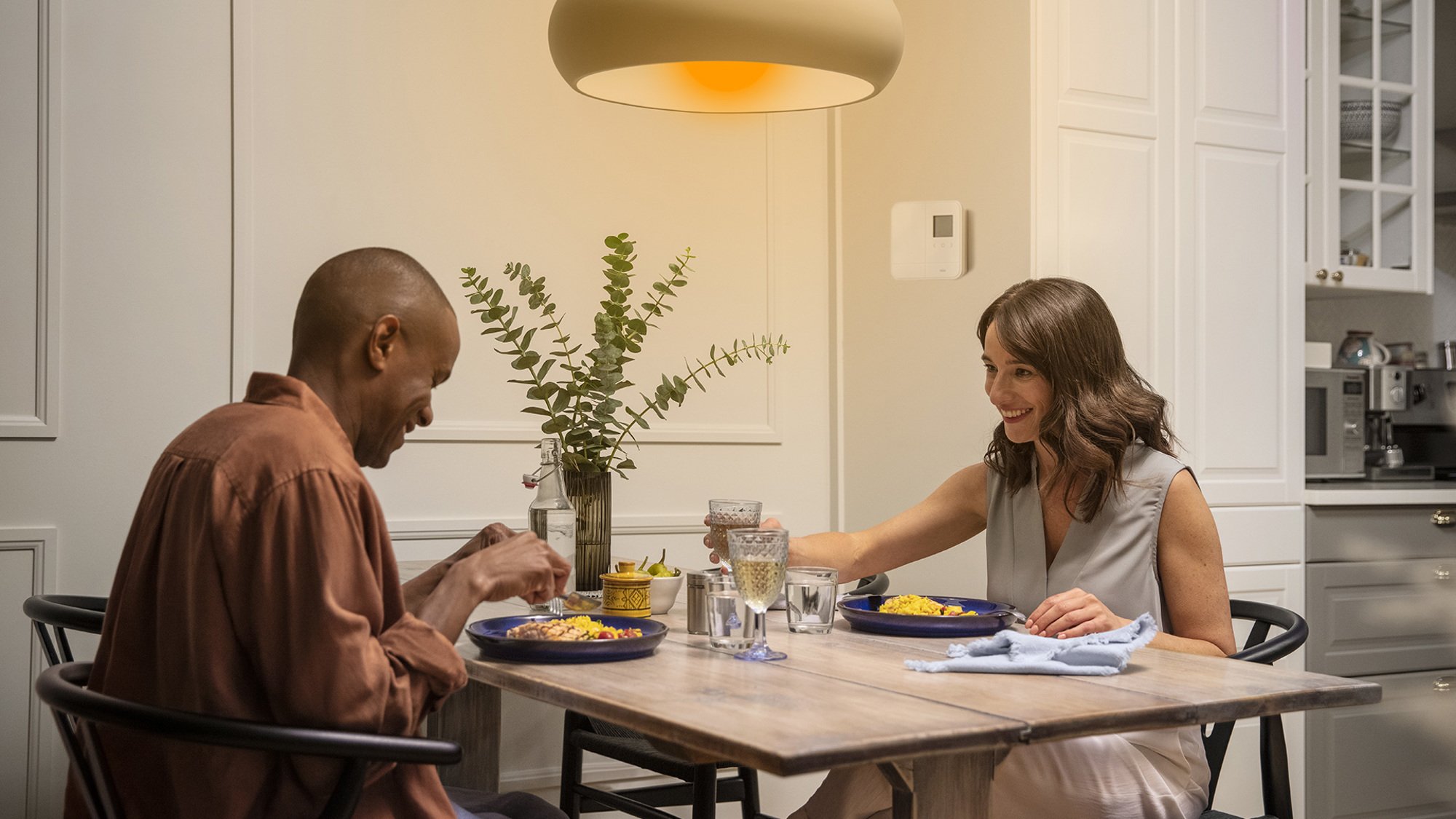 It's easy—and it pays!
1. You save a lot of energy and money
Hilo offers an affordable and cost-effective smart home service—providing support every step of the way, from installing your connected devices to programming them, to maximize your energy savings throughout the home. The Hilo ecosystem includes smart plugs, thermostats, switches and dimmers that can be controlled from a single mobile app, even remotely, as well as an electric vehicule charging solution. By using your connected devices, you only consume the energy you actually need, and you could save up to 15% on your annual electricity bill. As you might have guessed, the more connected devices you have, the more you can save!
Hilo also gives you cash rewards! By completing the energy reduction challenges during high-demand periods, Hilo customers earned an average of $140 in rewards last winter. Still not convinced? Find out how much your smart home could help you save!
2. You increase your comfort
For example, program your Hilo thermostats so that the temperature drops while you're away and rises again in time for you to return to a warm house. This way, you save energy without sacrificing comfort. You can also create a variety of moods, from romantic and cozy to bright and bold, with smart lighting. Discover other ways to increase your comfort with Hilo.
3. You make your daily life easier
The Hilo smart solution is also a great way to save time and keep an eye on what's going on in your home at all times, even remotely, through your mobile app. From thermostats to light switches, smart products allow you to manage your home more efficiently by automating certain everyday tasks. Control your heating in a few clicks or remotely turn off lights you've accidentally left on. You can also program your devices to turn on or off automatically by creating scenes that make your life easier.
4. You help save the planet
The technological and climate changes we're currently experiencing are leading us to consume more and more energy, especially during peak winter periods. The Hilo smart home helps create a greener Quebec by allowing Hydro-Québec to limit its import of less clean energy from neighbouring markets and freeing up energy to electrify transportation. In fact, the more we promote green energy, the less we'll use non-renewable energy sources such as fossil fuels, and the more we'll contribute to the quality of our air and the well-being of our planet!
5. You contribute to a social project
The Hilo smart home gives you the ability to control your energy consumption by taking part in Hilo challenges. It also allows you to be fully aware of how you consume energy and the actions you can take to reduce your impact on the grid. Much more than a smart home service, Hilo is a Quebec-made solution for the energy transition. Hydro-Québec is expecting a 12% increase in electricity demand by 2029. We can all contribute to reducing future energy needs and further electrifying Quebec.
Do you want to join the Hilo adventure to save energy, receive rewards, make your daily life easier, take part in a social project and help the planet? It's easy—and it pays! The sooner you get started, the better your chances of taking advantage of certain discounts and having your smart home installed in time for the start of the next challenge season.