Thanks to its street light pilot project, Varennes will become the first city to participate in Hilo challenges
Hilo, a subsidiary of Hydro-Québec, is proud to announce its partnership with the City of Varennes and Quebec company Dimonoff for a pilot project studying the reduction of street lighting during periods of peak power demand in winter. Following a conclusive trial period, the brightness of close to 900 LED street lights within the municipality was reduced by 50 percent beginning on January 25, from sunrise to sunset.
February 13, 2023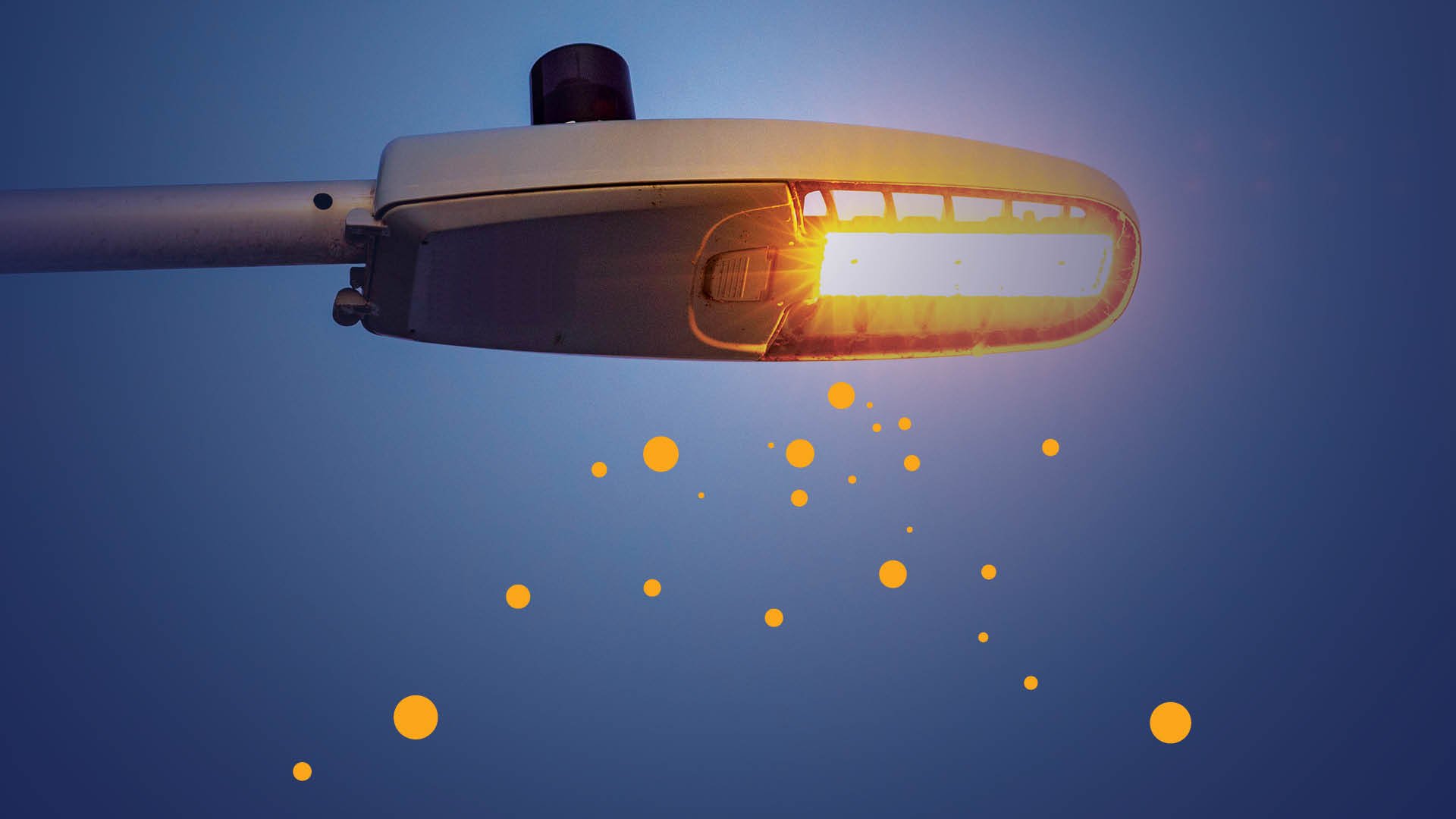 Street lamp brightness will be reduced even further during Hilo challenges in the morning (from 6 a.m. to sunrise) and evening (from sunset to 9 p.m.). The reduction in lighting was made possible by using a smart street light control system created by Dimonoff and adopted by the City of Varennes—this system enables the efficient management of public lighting using remote wireless technology. Hilo challenges are scheduled at times when electricity use is at its maximum and Hydro-Québec's power grid is experiencing high demand. Over the course of a normal winter, Hilo holds up to thirty of these power reduction challenges lasting a total of around a hundred hours at most.
After passing a motion to implement the pilot project in November 2022, the city council's goal for the project was to evaluate the concrete effects of this initiative on the community's overall effort to reduce its energy consumption when demand on the power grid is high. Unlike residents participating in Hilo challenges, the City of Varennes will not receive any cash reward or other remuneration in exchange for its voluntary participation.
"For us, it's clear that municipalities play an essential role in the clean energy transition," explains Martin Damphousse, the mayor of Varennes. "It's not just the responsibility of residents or companies to do their fair share. We're a role model when it comes to the electrification of transportation, amongst other things, through the installation of charging stations, LED street lights and all of our other initiatives," he adds.
For Hilo and Hydro-Québec, the goal of the pilot project is to verify whether altering the brightness of street lights is an effective and acceptable way of reducing demand on the electrical grid. If the results in Varennes are significant, it might be possible to extend the project to other municipalities across Quebec and create an even greater impact.
"This pilot project illustrates that Hilo and Hydro-Québec are innovating by using every means at their disposal to reduce energy demand. Every kilowatt-hour saved or shifted to another time of day counts! Reducing non-essential consumption is the simplest and most effective way of ensuring that the network can support increased demand and contribute to Quebec's clean energy transition," emphasizes Sabrina Bouchard, manager of energy products and business development at Hilo.
The City of Varennes also subsidizes 50 percent of the cost of purchasing and installing Hilo's residential smart home solution (under certain conditions) through the Varennes Habitation Durable program.
More about Varennes
Varennes aims to be on the forefront of the fight against climate change. To encourage its residents to join the movement,
the municipality offers many subsidies
through its
Écogestes
and Rénoclimat programs, as well as through a collaboration with the RCM of Marguerite-D'Youville.
About Dimonoff
Dimonoff
is an internationally recognized firm specializing in the manufacture of smart platforms as well as remote smart asset management for connected devices. The Quebec company works closely with public and private sector managers to ensure the full implementation of sustainable and scalable solutions.