Pilot project – smart charging for electric vehicles
Registration period ended
To enhance our smart home service, we are launching a smart charging service for electric vehicles in 2022. Our service will enable owners of electric vehicles to participate in Hilo challenges and contribute to creating a greener Quebec.

The pilot project will run from November 1, 2021, to October 31, 2022.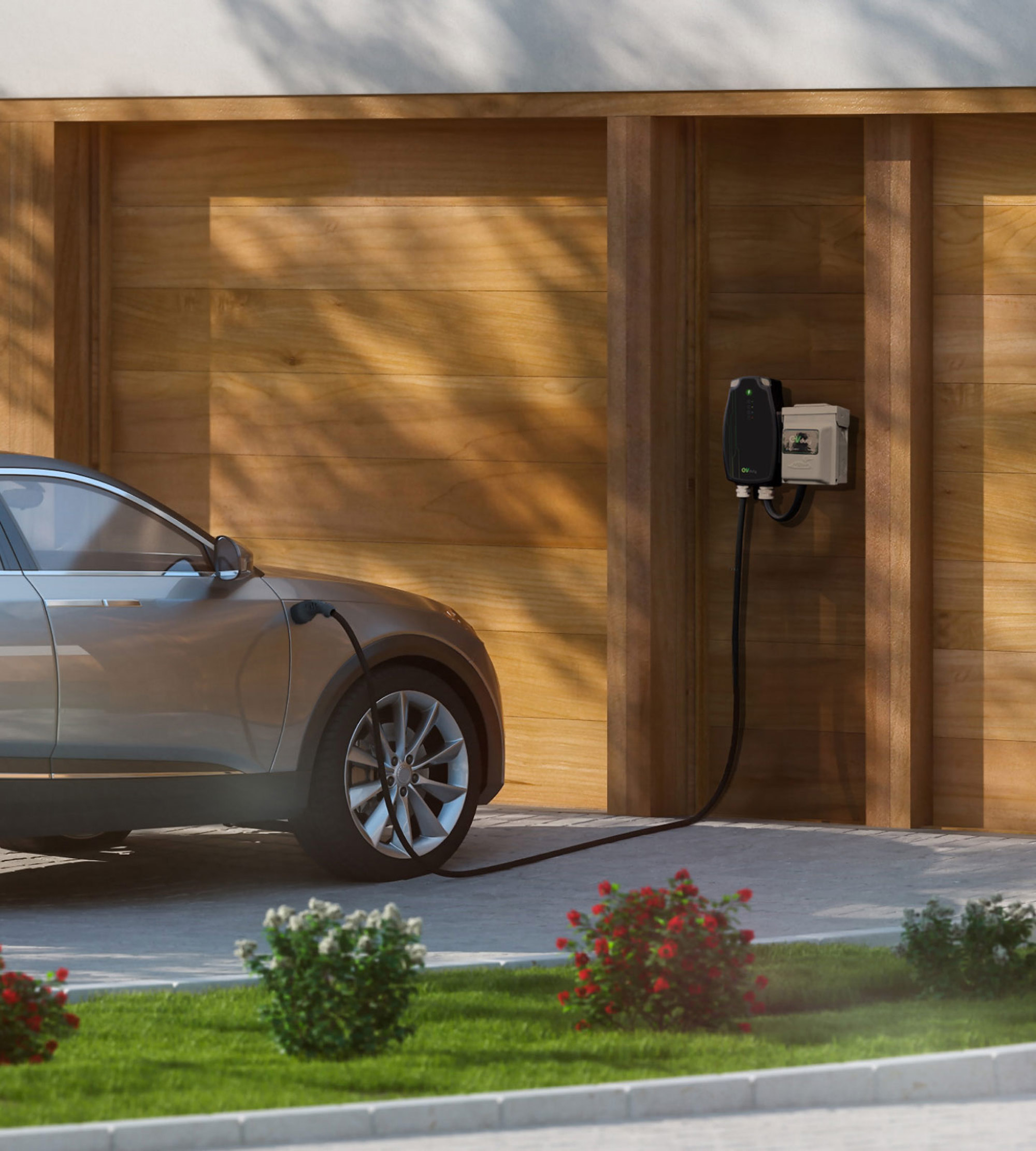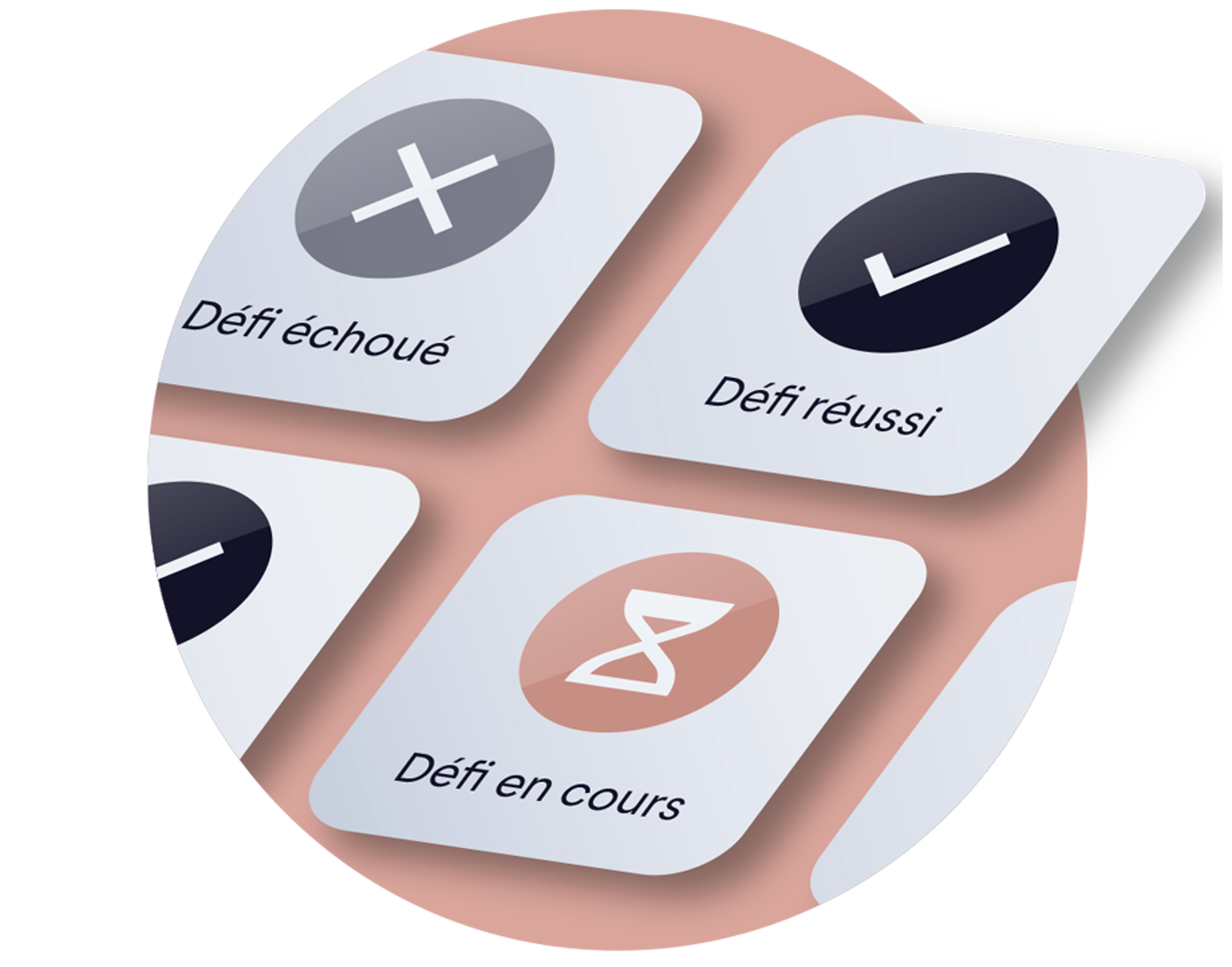 What does the pilot project involve?
Testers will be asked to make their home charger available for inclusion in Hilo challenges. A Hilo challenge is an invitation to reduce your electricity consumption during high-demand periods. As part of the pilot project, testers will participate in certain Hilo challenges during the winter of 2021–22, as well as simulated challenges at other times of the year.
There is no need to program anything to participate in these challenges—everything is handled automatically through Hilo's smart solution. In addition, you can withdraw from any challenge at any time if you need a faster charge (or for any other reason). Outside of these challenges, you can continue to use your home charger as you normally would.
Hilo will guide you step by step through the process, from the registration of your home charger to the programming of your connected devices, if necessary. Have questions? We're here to provide you with the answers you need.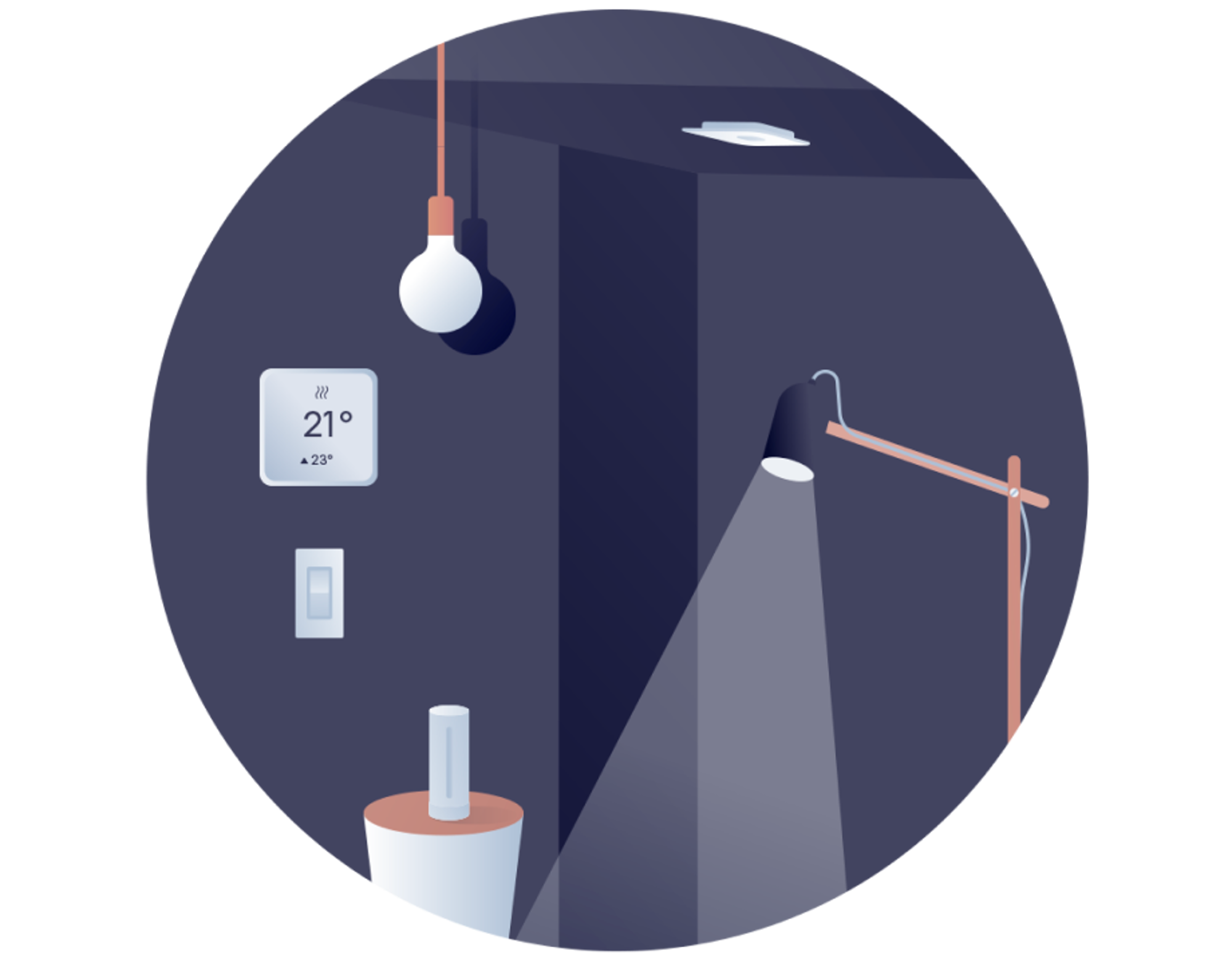 Will I earn rewards?
Yes! To thank our selected testers, we will offer:   
• a discount of $150 towards one of three Hilo smart home bundles. For testers who are already customers of the Hilo smart home service, this $150 discount can be used to order any connected products on sale at Hilo; and
• a discount of $100 when you order a Smart-Home upgrade offered by Elmec if the tester does not already own a smart home charger. This update is required in order to participate in the pilot project.*
What do I need in order to be a tester?
The only requirements for participating in the pilot project are as follows.
an EVduty EVC30 Smart-Home charger;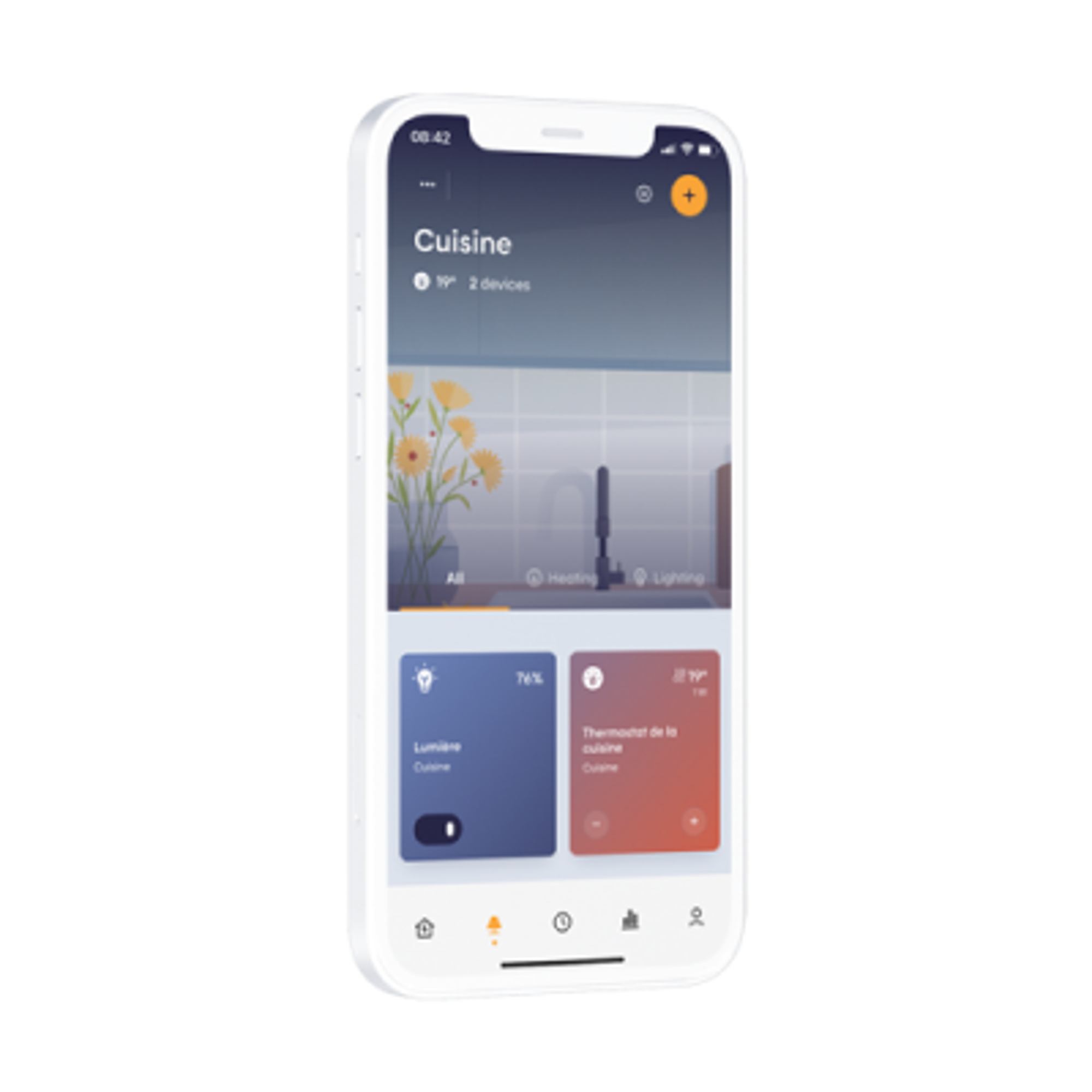 a smartphone;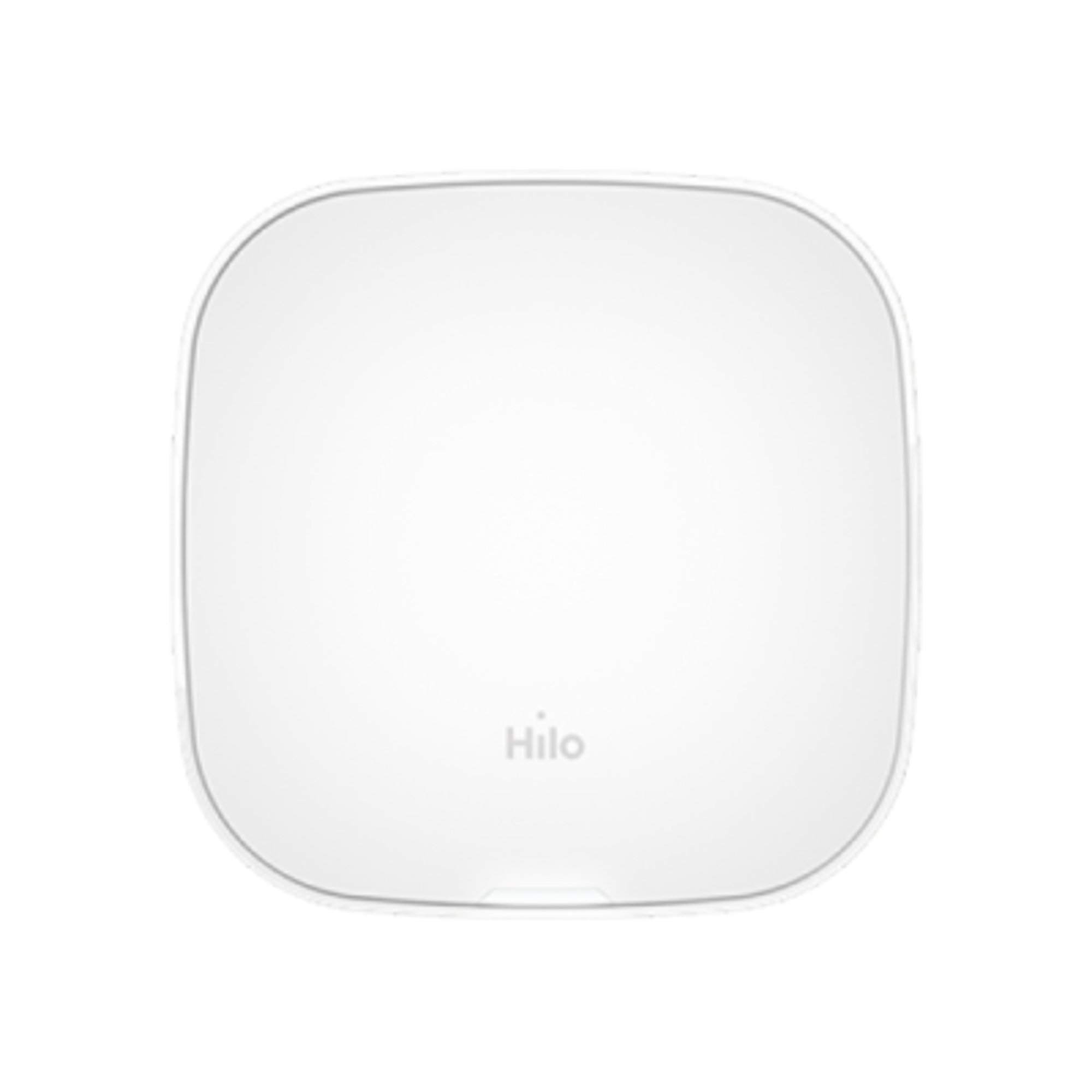 the Hilo hub
the Hilo hub (provided free of charge to those who do not already have one).
2. You must have a high-speed Internet connection and a functional wireless network that covers your home and charging space
3. You must be a Hydro-Québec customer with a Rate D contract for residential use
If your EVduty EVC30 home charger is not currently compatible with the Smart-Home platform, you may still qualify for the pilot. If you are selected to participate in the pilot project, Hilo will offer you a $100 credit to upgrade your charger through the EVduty website. Only EVC30 models can be upgraded.
You do not need to be a customer of the Hilo smart home service to qualify for or participate in the pilot project. However, only customers of the smart home service can receive cash rewards for participating in Hilo challenges.
About the Hilo smart home service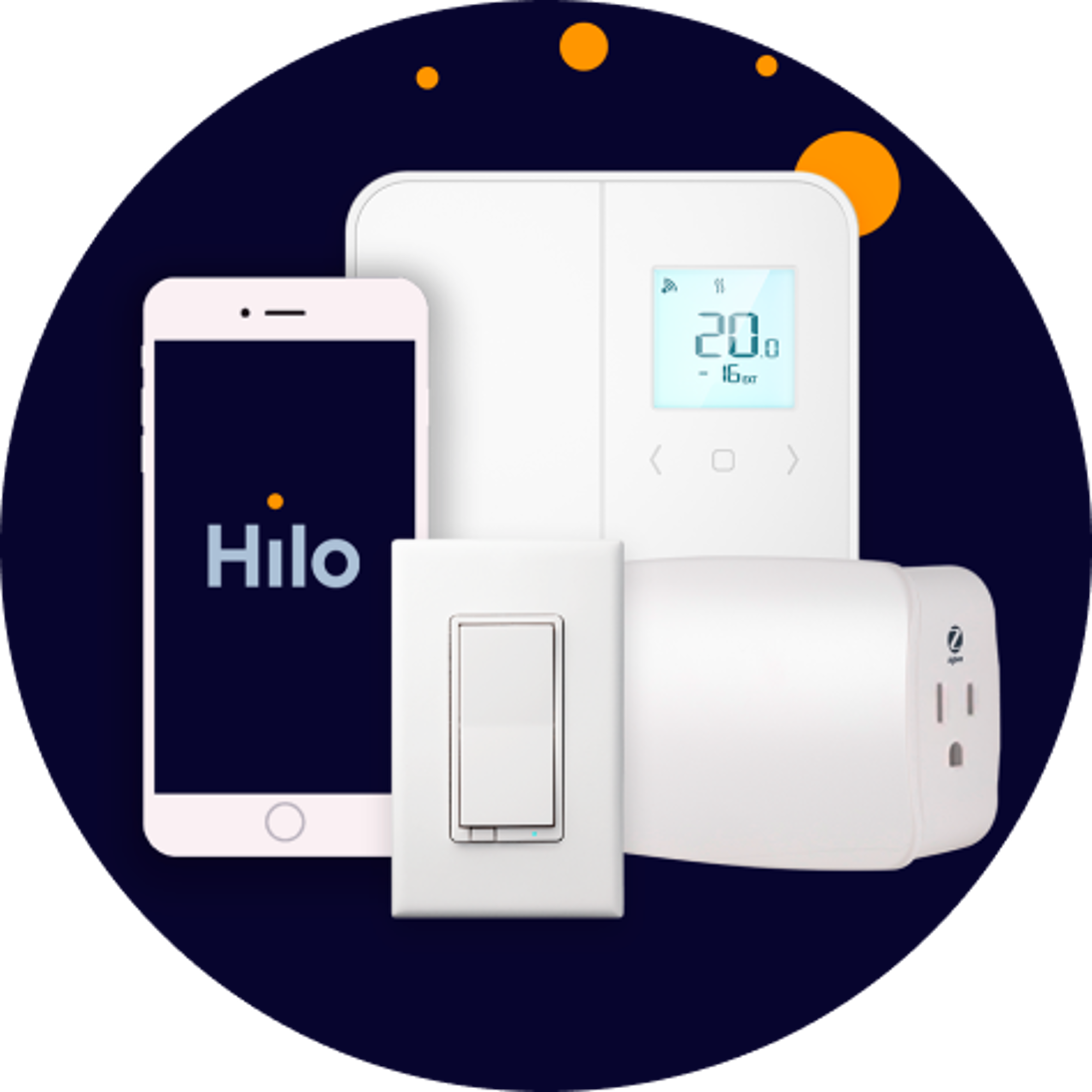 Hilo is a smart home service that helps Quebecers consume only the energy they need, and no more, through a number of connected devices (thermostats, outlets, switches and others) that are controlled through a mobile application.
During winter, Hilo customers take energy reduction challenges in exchange for cash rewards. The result? Lower GHG emissions for a greener Quebec.
*Certain conditions apply.
   These discounts are valid towards purchases made between November 1 and December 31, 2021.
The discounts cannot be combined with any other offer or promotion.
Each discount can only be applied to a single order and will be considered to be used once submitted with an order.
These discounts are not transferable, cannot be sold or exchanged, and have no monetary value.
In a situation where a Tester is already participating in the Hilo smart home service, the $150 discount cannot be used to pay, where applicable, any installation fees for purchased IoT products.