Energy
Hilo Smart Thermostat
Set the temperature from anywhere, anytime
Our Smart Thermostat is essential to the Hilo experience. Designed for Quebec's harsh winters, it can help you reduce your energy consumption up to 15%.* Plus, you can control it from anywhere with the Hilo app.
Brand: Hilo
Model: EQ000016
Thermostats are included with your Hilo smart home!
Simply select the bundle best suited to your home (small, medium or large), based on the number of thermostats you need.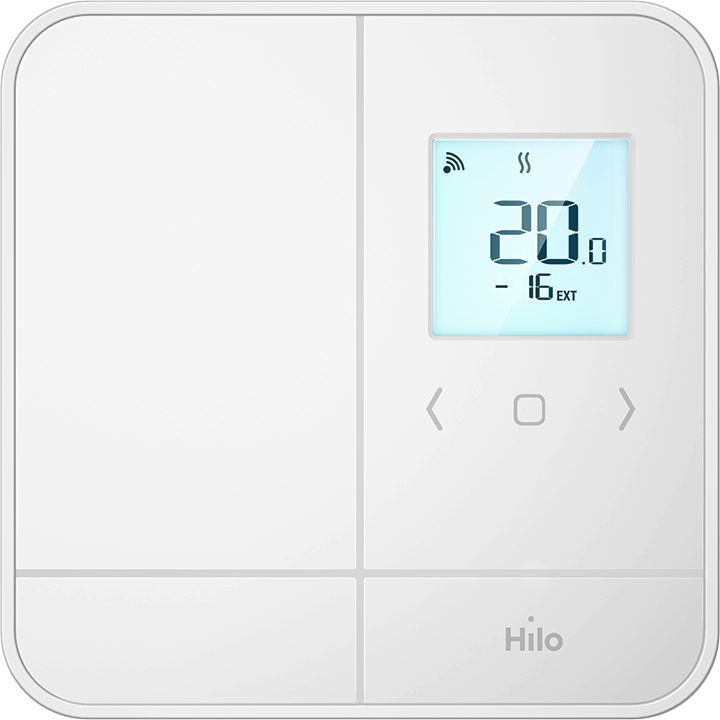 More devices at home means more time and comfort for you
Equip your home with connected devices, from the basement to the attic, to ensure you're comfortable in every room. Not only does automation increase your level of comfort, it also makes your daily life easier.