Energy
Hilo Smart Thermostat
$99.99
Set the temperature from anywhere, anytime
Our Smart Thermostat is essential to the Hilo experience. Designed for Quebec's harsh winters, it can help you save up to 15% in energy consumption costs. Plus, you can control it from anywhere with the Hilo app.
Brand: Hilo
Model: EQ000016
Only existing baseboard or convector with/without fan, with line-voltage wall thermostat are compatible with this device for the moment. Devices with built-in thermostats, central heating systems or floor heating are not eligible yet.
$99.99
or from $79.99 with discounts
Discounts on thermostats
10% off when you purchase 6 to 8 thermostats
15% off when you purchase 9 to 11 thermostats
20% off when you purchase 12 or more thermostats
Free installation by a qualified electrician if you order 4 or more thermostats and if you agree to participate in the Hilo challenges for 3 years ("contract with commitment").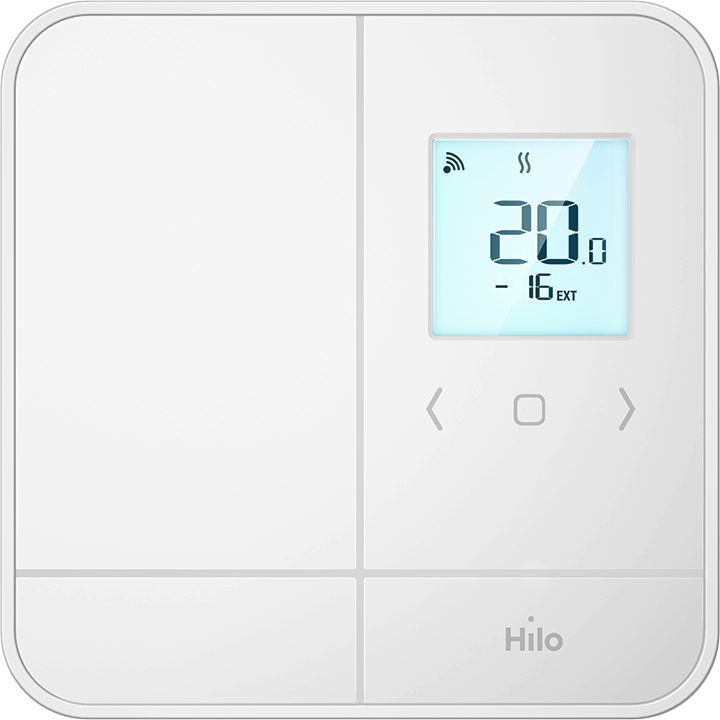 Three experiences to inspire you