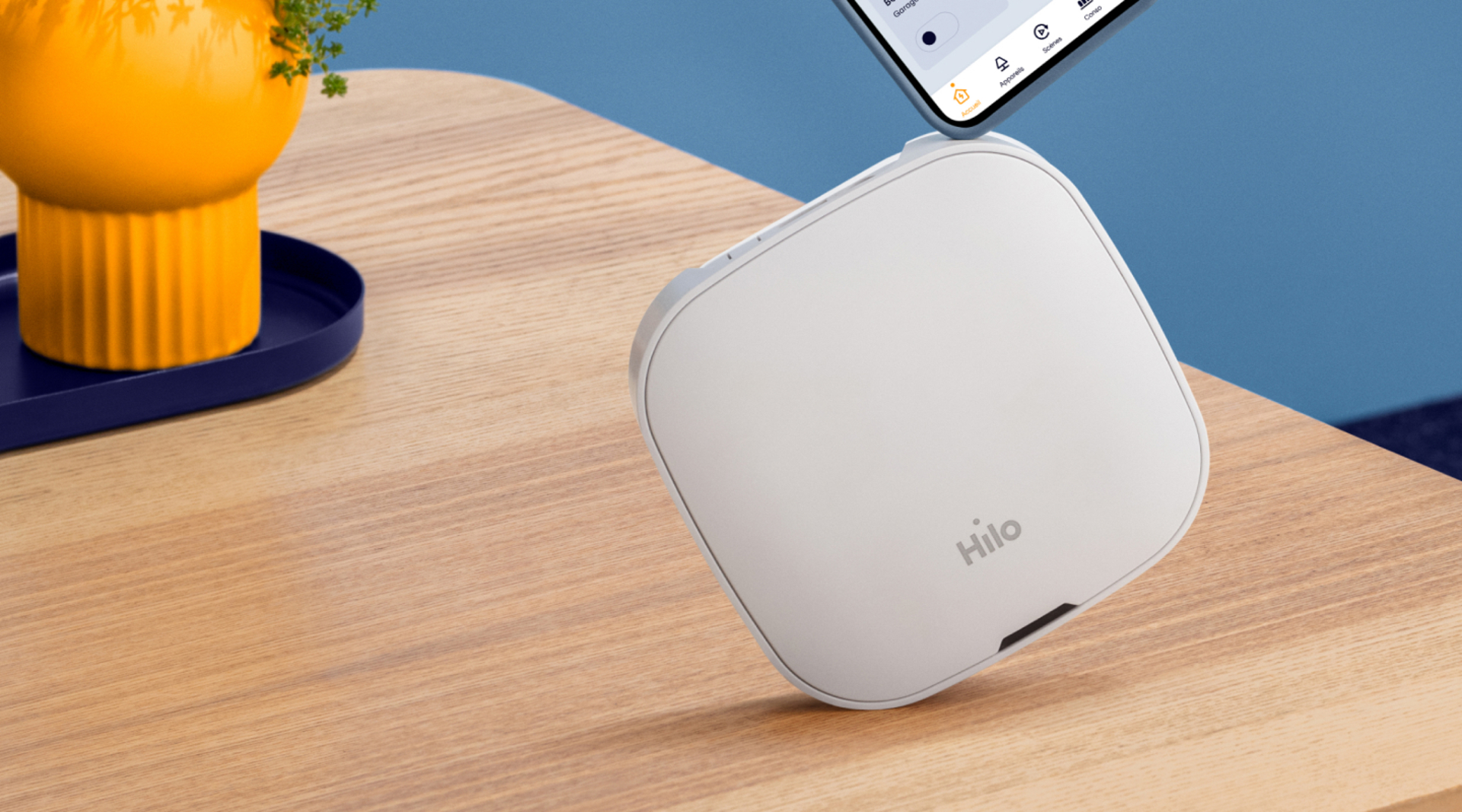 Discover the Hilo Starter kit
Turning your home into a smart home starts with the hub, available free of charge. Once you're connected, you can say hello to Hilo and participate in challenges.
What does it include?
The Starter kit is essential for the Hilo smart home experience. It includes the smart hub and two smart plug-in switches.
Get the Starter kit for
$0*
*Price valid with a agreement and 3-year commitment to participate in Hilo challenges. Some conditions apply.
The Hilo hub: Your control centre
The hub centralizes and manages all the devices in your smart home (thermostats, lighting, smart wall plug-in switches, water heaters, electric vehicle charging stations, etc.).
Our hub uses the Zigbee protocol for greater range and more stable coverage than Wi-Fi. Now you can control all your devices with just one mobile app.