All articles
Everything you need to know about smart thermostats
3 minutes reading
With winter just around the corner, the comforts of home become that much more appealing. It's also the perfect time to change your thermostats. But how do you know which ones to choose? Smart thermostats are your best bet when it comes to managing your heating efficiently (even when you're not home!) and saving money and electricity. Take a closer look at these truly practical devices.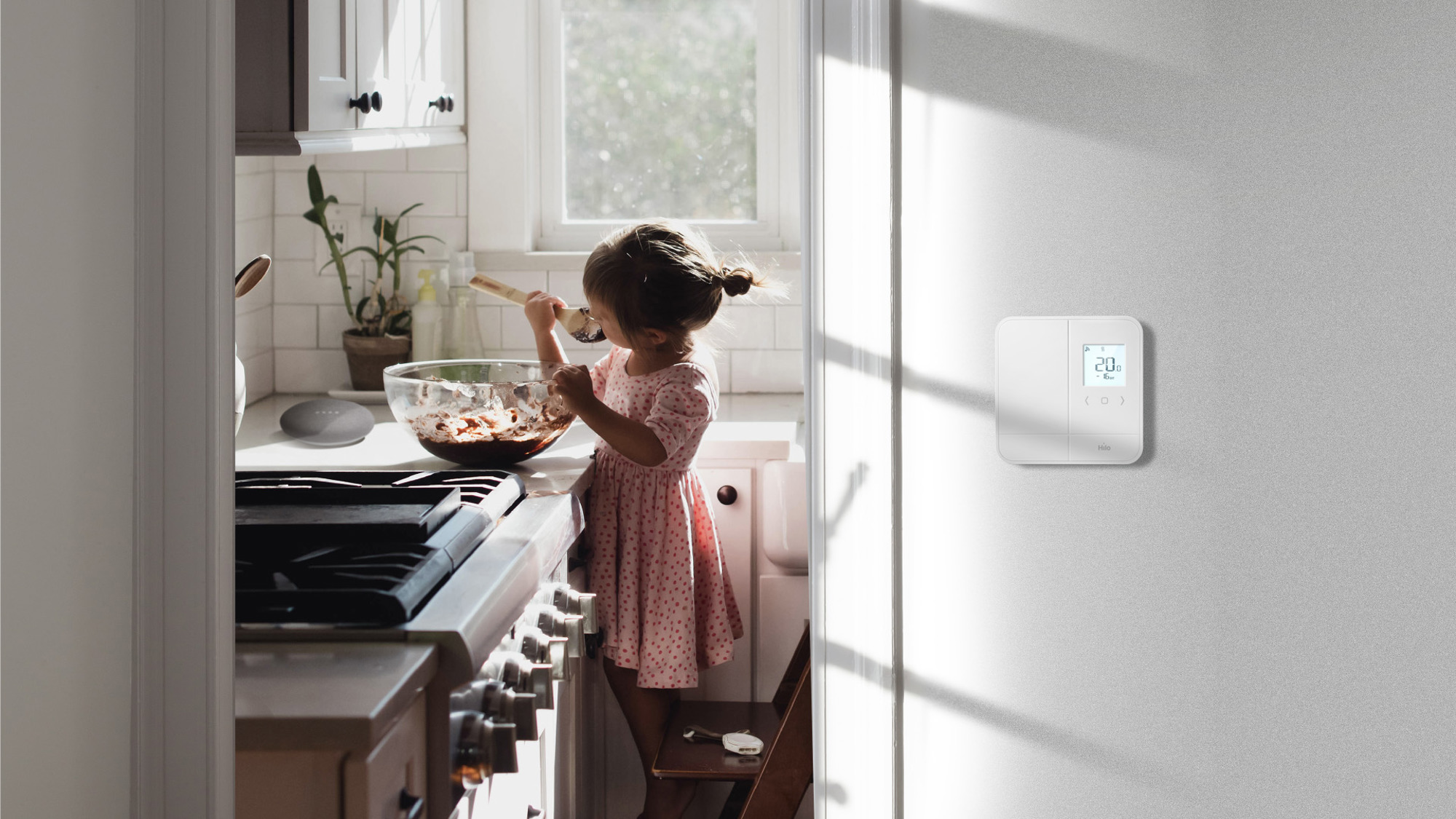 What exactly are smart thermostats?
If the word "smart" makes you think of technology, you're right! Smart thermostats are connected to your cellphone (or your tablet) via the Internet. Thanks to this next-generation technology, you can manage not only your heating system but also a whole range of connected devices. Its main advantage is that you can program and set these devices from your smart phone, even when you're not home.
Three good reasons to install smart thermostats
1. Higher potential for savings
Smart thermostats are more expensive than other types of thermostats. However, they can generate more savings in the long term because they help you reduce your energy consumption. Forgot to turn down the thermostats before leaving home? Lower the temperature remotely with your cellphone. Since heating represents, on average, more than 50% of your electricity bill, the impact of lowering the temperature can make a difference. Not to mention that saving money is also smart!
2. Customization for more comfort
One of the advantages of smart thermostats is that they adapt perfectly to your lifestyle. Do you travel often between your house and the cottage? Does your schedule change a lot? Program or adjust your smart thermostats whenever you like, even when you're not home. For instance, set the temperature at 15°C when you're at the cottage, then turn it up to 21°C a few hours before you leave the cottage so you can return to a cozy home. Comfort at its best!
Some models also offer the option of receiving email alerts or notifications if there is a big drop or increase in temperature. With smart thermostats, you control your energy consumption.
3. Simplicity at your fingertips
It's very straightforward. Smart thermostats are easy to program and have a large, bright display. They can also connect to mobile applications, which means you can set the temperature with your smart phone. Whether you're far from home or sitting on your sofa, you can adjust your thermostat . . . provided you have an Internet connection. And when the time changes in the spring and the fall, the devices automatically switch to standard or daylight savings time. Now that's practical!
Hilo, solution that gives back
Hilo smart thermostats offer several advantages, including cash rewards.
With Hilo, you receive a cash reward of $140 per winter on average. How? By meeting Hilo challenges, aimed at reducing your consumption during peak periods. This helps save up to 15% on your annual electricity bill.
Hilo also lets you manage all your Hilo connected devices from a single, easy-to-use application. No more pulling your hair out trying to download multiple apps. Thermostats, smart lighting, smart plugs: everything is controlled from a single interface.
What's more, you receive the turnkey installation free of charge when you commit to participating in the Hilo challenges. It's a gift worth $400—and one you can't refuse!
In short, not only do smart thermostats help you manage your heating in just a few clicks—even when you're not home—but they also help you save energy. What better way to enjoy your home and maximize your comfort!