All articles
6 appliances not to use during Hilo challenges
4 minutes reading
The purpose of a Hilo challenge is to reduce your energy use during peak periods so as not to overload the power grid. That means you should avoid using certain power-hungry household appliances during this timeframe. Below are six examples along with a few alternate solutions in the event of a cleaning emergency!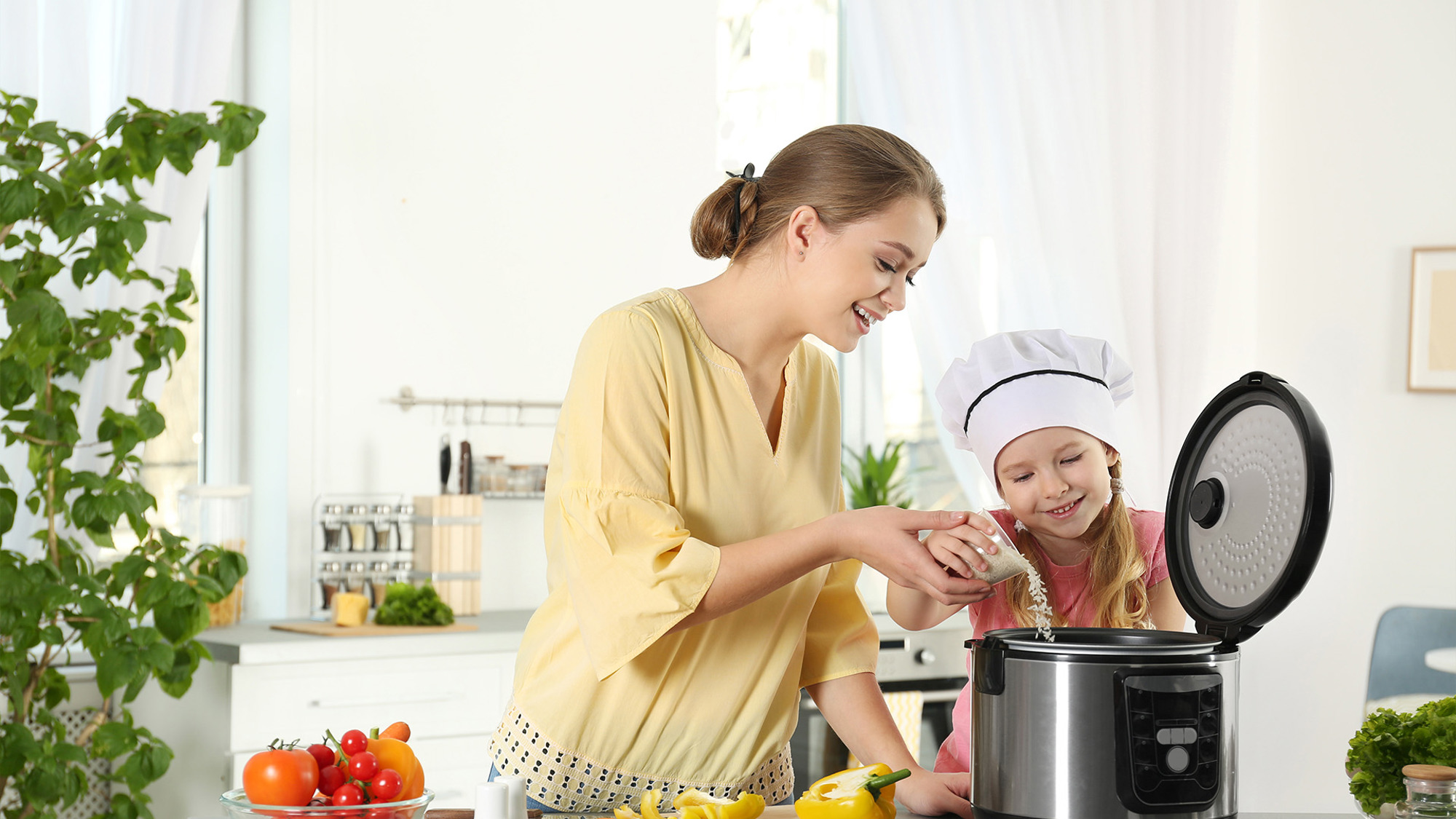 1. Washing machine
Ideally, use your washer only outside of Hilo challenge periods. Got an emergency to deal with? Hand wash in cold water.
Good to know: Washing in hot water uses up to 18 times more electricity than in cold water. In fact, 80% to 90% of the energy used to wash clothes goes toward heating the water.
2. Dryer
During a challenge, hang-dry your items in a well-ventilated area, like you already do for woollens.
Good to know: Wait for the dryer to be full before turning it on. One large load uses less energy than several small ones.
3. Shower
If, for reasons to do with your schedule, you often need to shower during Hilo challenges, then consider installing an eco-friendly shower head, which can help cut your hot water consumption by 40%.
Good to know: Filling a 200-litre bathtub halfway requires 33% more hot water than taking a 7-minute shower at a flow rate of 9.5 litres per minute.
4. Dishwasher
It's best to plan ahead and use the dishwasher before or after a Hilo challenge. Can't do without your favourite plate? Wash it by hand.
Good to know: Avoid washing too many dishes by hand during a challenge. Hot water is taxing on the water heater.
5. Stove
Using the oven or stovetop during a challenge can compromise your success. Traditional ovens are particularly energy inefficient when they preheat. If the need arises, use the microwave.
Good to know: Slow cookers are also less power-hungry than conventional stoves. They help you save up to 80% of the electricity used by a stove.
6. Electric vehicle charger
Your vehicle's mobile app makes it easy to program a charging schedule—which makes avoiding charging during the Hilo challenge period a piece of cake.
Good to know: Hilo offers a solution for electric vehicle charging that lets you easily participate in Hilo challenges and automatically return to charging mode after the challenge. Learn more!
Small gestures add up
Refrigerators are always on! To avoid overusing electricity, refrain from unnecessarily opening the door, overloading your fridge or placing warm items inside it.
A freezer with frost build-up consumes much more energy than it should. Make sure you defrost it regularly.
Consider not putting your computer or TV in standby mode! In Canada, standby mode use totals about 5.4 TWh: equivalent to the annual power consumption of 300,000 households.
Want more tips on how to optimize your Hilo challenges? See the 5 golden rules for successful challenges.
Want to lower your electricity bill while enhancing your comfort? Calculate the savings you could make with Hilo.