All articles
Taking Hilo challenges as a family is easy!
3 minutes reading
The arrival of cold temperatures means it's time to take Hilo challenges to improve your energy consumption and earn savings. Do you have children? If so, did you know that it's possible to not only get them involved, but to actually succeed at challenges with their help? Many of our customers are doing it! Here are a few simple ideas to get started.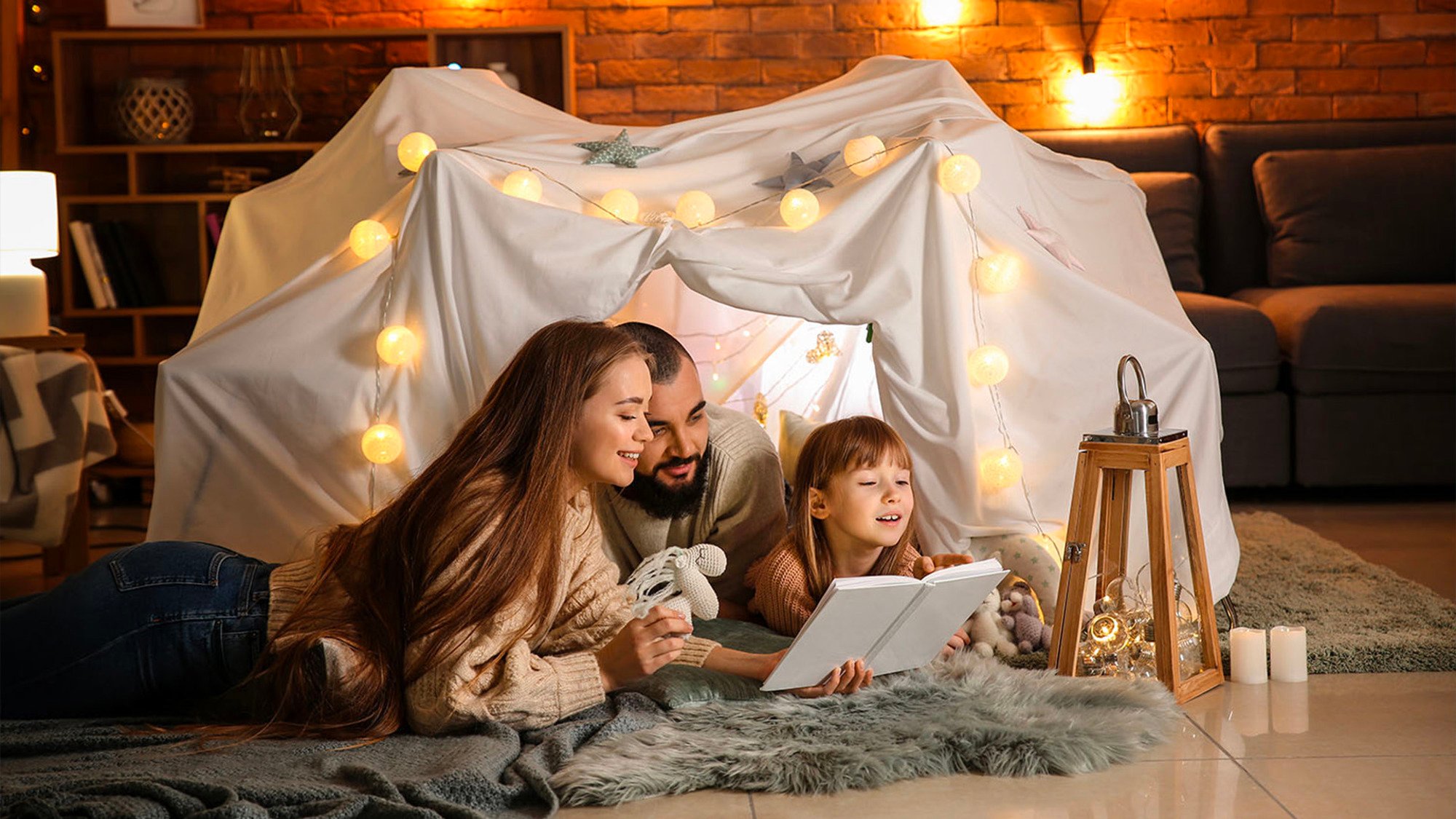 To start with, what is a Hilo challenge?
Peak periods are times when Hydro-Québec's power grid experiences high demand; these occur between the months of December and March, which is when Hilo challenges come into play! During challenges, your thermostats' setpoints will be automatically lowered to reduce or transfer your energy consumption. To avoid surprising you, we send a notification before 6 p.m. the day before, so you're sure to have enough time to prepare your family and choose your settings. As you might imagine, the more you participate, the more cash rewards you'll earn!
"We eat earlier for evening challenges or I change the menu. I either put off washing or drying laundry or I do it earlier. Same for showers. It's easy to prepare for challenges and my girls often ask me how much we've earned in rewards!" 
- James, father of two children, aged 9 and 13
Moderate, intrepid or extreme mode?
It's up to you to decide on settings to personalize your challenges! You can adapt them to your lifestyle without having to make a ton of compromises. For each challenge, you choose your participation mode—moderate, intrepid or extreme—based on your preferences. You can also add a pre-heating phase at the start of your challenge. The temperature will increase a few degrees to optimize your comfort level, then fall during the reduction period.
Do you need to maintain a constant temperature in the baby's room? There's an option to exclude specific thermostats from challenges. Are your kids with you one out of every two weeks? Switch from extreme mode to intrepid or moderate with pre-heating when they're staying with you. Every family can decide what's best for them in terms of comfort and potential rewards.
"We exclude the girls' rooms from challenges. They don't know when challenges are scheduled so they easily adapt to the ambient temperature!"
- Coralie, mother of two children under the age of 5
"Extreme mode was a bit too intense for my kids, even with an extra sweater. So we went down to moderate level and everyone was happy!"
- Julie, mother of two young adults
Challenges are fun!
Have you decided to participate in challenges? Congratulations! Take the opportunity to turn them into moments for relaxing or playing games by including a fun family activity. Have a picnic in the living room, watch a movie and eat candy while wrapped in comforters, take quick showers that can only last the length of one song… the possibilities are endless when it comes to saving energy and having fun at the same time! You could also find some less energy-intensive ways to cook small meals that everyone will enjoy.
"For evening challenges, the kids pull out their fleece onesies!"
- Pascale, mother of two children between 3 and 5 years of age
Participating in challenges as a family can be easy and fun, plus it's also a concrete step towards creating a greener Quebec. By raising kids' awareness of the need to adopt good habits when consuming energy, you teach them to use our natural resources responsibly to create a more sustainable future.