All articles
Hygge: The art of comfort at home
3 minutes reading
At Hilo, we love everything that spells comfort and coziness! And that begins with a pleasant and peaceful living space inspired by hygge. What's that, you ask? Hygge (pronounced hooga) is the Danish art of living. It conjures up conviviality and simple, everyday pleasures. Read on to learn about an inspiring philosophy of life that pairs perfectly with Québec winters.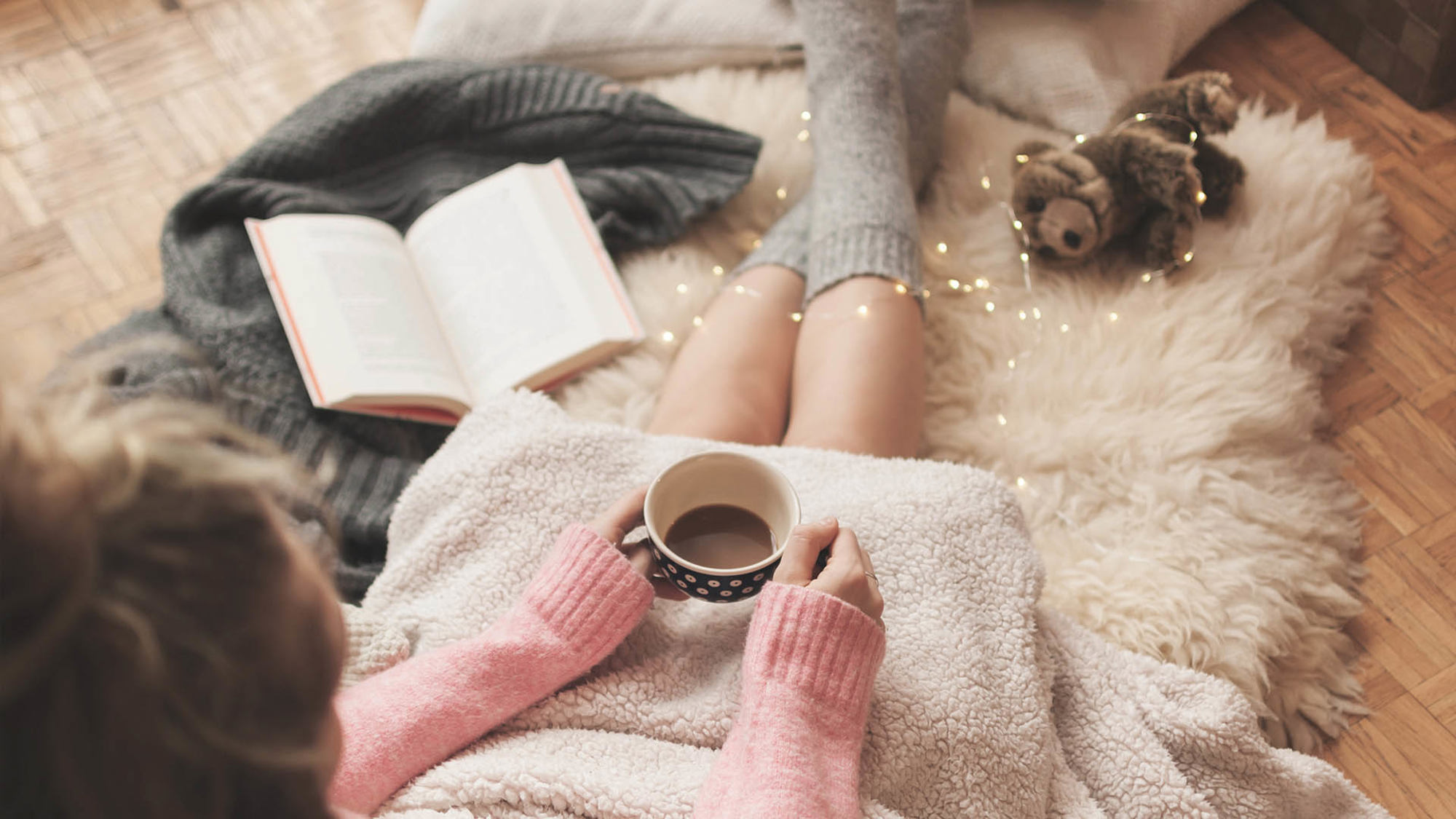 Scandinavian cocoon
The word "hygge" is an Old Norse word meaning "well-being." After first appearing in Denmark in the 18th century, it was quickly adopted by the inhabitants of the land of The Little Mermaid, who are said to be among the happiest people in the world! This lifestyle is similar to Germany's Gemütlichkeit or the English word cocooning. But hygge is in a class of its own, with a nod to the present moment, gratitude and simplicity, and a focus on feeling rather than acquiring.
Create your own happy bubble
Close your eyes and imagine a minimalist home decor and a blend of relaxing scents. You snuggle into a pile of soft pillows with your Labrador puppy, and cover yourselves with the softest of woolen blankets to keep you warm. The flickering light of the candles creates a calm, serene ambiance, while snowflakes gently fall outside the living room window. Time simply stands still . . .
Guess what? It's not a dream! That's hygge in action. And it's simple to adopt because there are endless options. Why not start with some simple, inexpensive ideas?
Transform a corner of a room into a haven of peace and tranquility, away from screens and noise. Add a small pile of books and soft lighting, and perfume the air with an essential oil diffuser.
Feel like adding a less corporate touch to the office area? Rule No. 1: declutter. Do away with the messy pile of files, the crumpled receipts and the useless knickknacks. Install small speakers for some peaceful music and have a jug of lemon water nearby to keep you hydrated all day long. Create productivity time slots so you can carve out space for well-deserved relaxation breaks!
Once you've finished your work meetings, swap your work attire for a comfy fleece sweater and move into the kitchen. What's on the menu? Small, simple dishes prepared with care and enjoyed with the people you love! If you live alone, you should still take the time to prepare a delicious, colorful meal and set the table with a pretty tablecloth and an assortment of candles.
In the evening, when you're finished watching TV or reading (The Little Book of Hygge or the Hello hygge blog, which is brimming with ideas), slip into a warm bath scented with essential oils. Why not create a relaxing spa-like ambiance with candles and small potted plants, and sip an herbal tea? Learn how the smart home can help you create a cozy ambiance.
Challenges Danish-style
Adopting hygge is also an opportunity to give yourself little challenges to truly enjoy life while reducing your electricity use. Why not turn down the heating a bit so you can slip on your favourite sweater? Hilo challenges are the perfect opportunity to snuggle into something soft and stop a while.
Don't have space for a mini-gym in your home? Pull on your boots (or your snowshoes!) and create walking circuits in nature or in unexplored city neighborhoods. Admire the architecture, the branches laden with snow and the curious wild animals peeking out to see what's going on. Myriad discoveries await!
In the evening, it's time to detox by reducing screen time. Why not catch up with family and friends or strike up a conversation with your new neighbors? The idea is to slow down!
Time for bed . . . breathing exercises, stretches, relaxing lighting thanks to your Hilo devices and a calm playlist summon. Adopting a simple and positive ritual is the best possible way to drift off!
In short, slowing down on a daily basis and adopting a healthy lifestyle is possible thanks to Hilo's smart home service and the small things you can do that focus on quality rather than quantity. Inhale. Exhale. Enjoy!