All articles
4 Hilo devices for a cozy home
3 minutes reading
With the busy summer months over, there's more time for cocooning at home and binge-watching your favourite shows. An excellent reason to bump up the cozy factor— and Hilo devices can help make your home a true haven of comfort and convenience.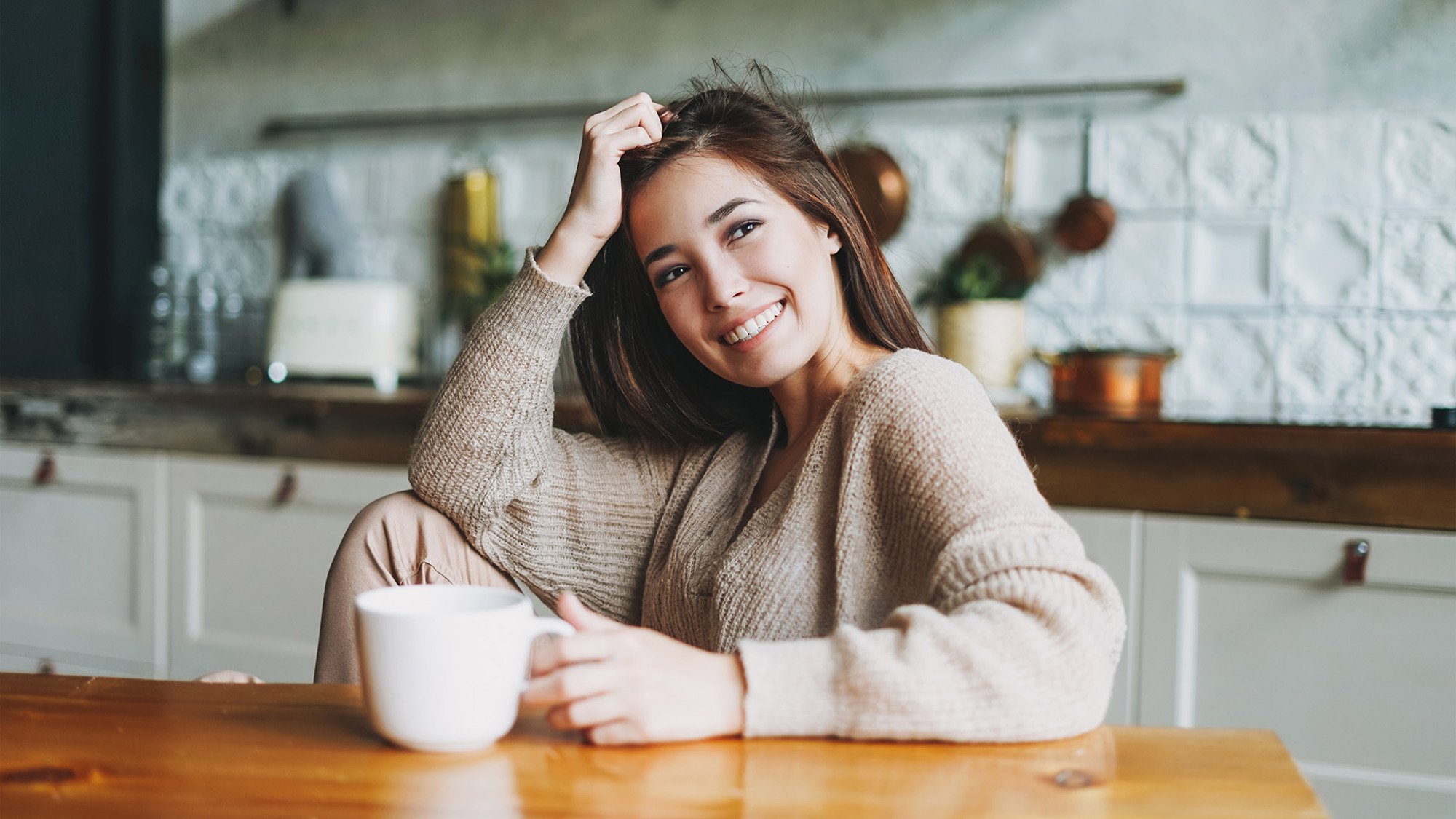 1. Thermostats that simplify your life
Besides simplifying your life and enhancing your well-being, smart thermostats help you save energy and money. Linked to the Hilo app, these practical devices help you manage your heating anytime, and from wherever you may be! Program the kitchen temperature to increase in the morning before you get up. Going away for the weekend? No worries! Lower the temperature when you leave, then raise it by a few degrees a couple of hours before you return. This reduces both your electricity consumption and your power bill.
2. Smart lighting to create ambiances
Controlling the lighting has never been easier. With white or full-colour smart bulbs, you can vary the tone and intensity to suit your every mood. Did you know you can also create scenes with the Hilo app? A "scene" is a grouping of settings that can be turned on or off all at once, whenever you like. Working at home? Enjoying a romantic night in? A tap of the finger is all it takes to create the perfect ambiance. Get the temperature and lighting just right . . . then enjoy!
3. Smart switches for smart living
Wish your essential oil diffuser could scent your room before you head up to bed? Or that the soft music could stop playing once the kids are fast asleep? Smart plug-in switches offer comfort, energy savings and . . . peace of mind. Simply plug in the devices you want to activate remotely: air conditioner, coffee maker, space heater, fan, floor lamp and more. You'll love being able to turn your small devices on and off from wherever you are, be it en route to Gaspé or lounging on the couch!
4. Weather data at your fingertips
Is it a day for light gloves or extra-warm mittens? Does your home need airing out? The Netatmo Weather Station provides a wide range of real-time data, including temperature, humidity level, air quality, atmospheric pressure and even an indoor sound level metre. A wealth of information to help you keep your space comfortable all year-round.
In short, Hilo products are affordable, simple solutions that let you enjoy the colder months to the fullest. Whether you prefer a bracing walk or hunkering down with a good book, a soothing, inviting home that lets you save energy and money is win-win all the way!