All articles
3 things you need to know about the Hilo installation process
A Hilo installation is a turnkey operation. That means we've taken care of everything so you can start enjoying your smart home as quickly as possible! How do you get started? Here are three things you need to know about the Hilo installation process.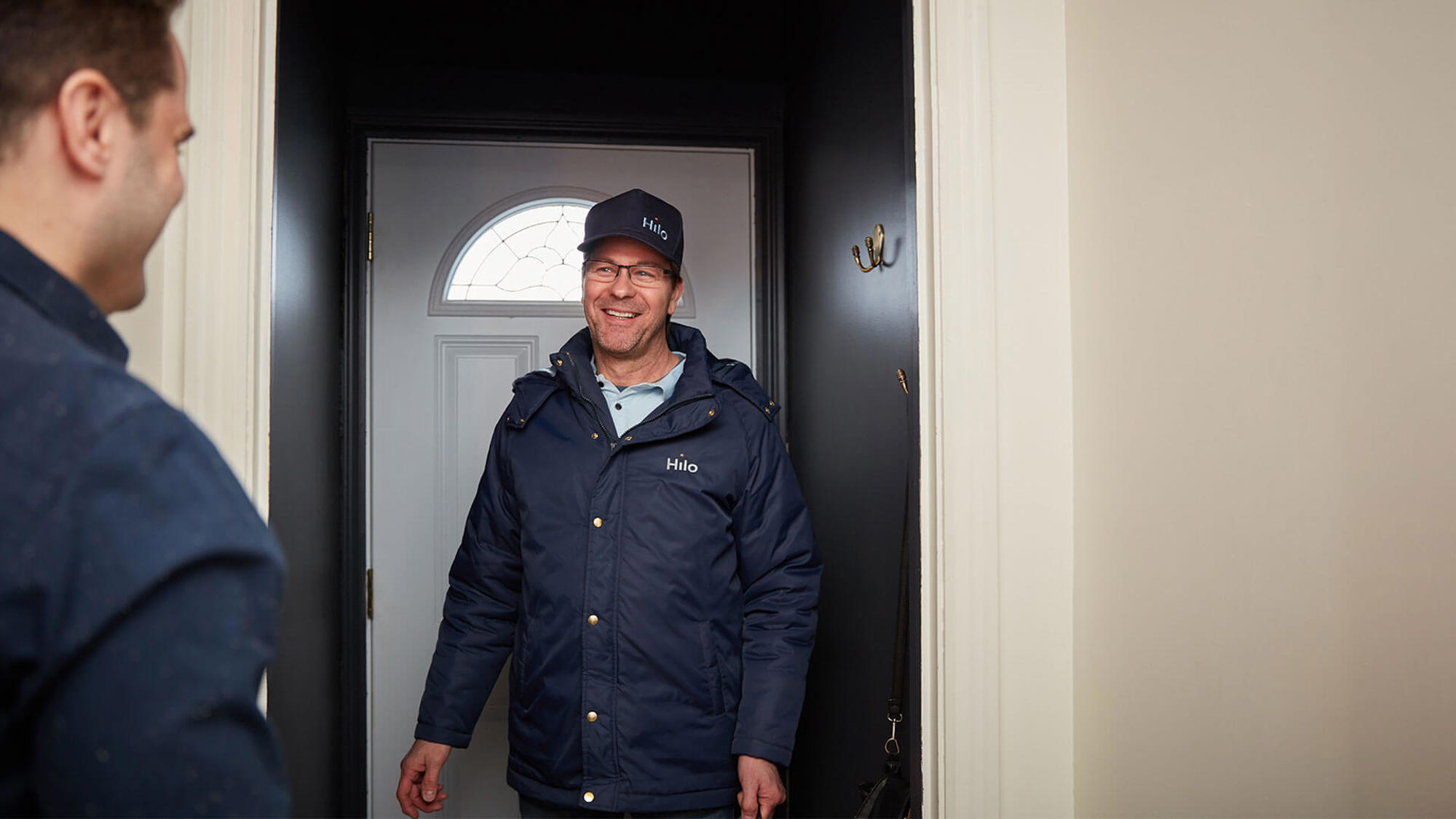 1: It's safe.
We've thought of everything – especially your safety. Hilo is in strict compliance with Public Health directives and we continue to adapt to the evolving situation.
Preventive measures include:
Compliance with physical distancing rules set out by the INSPQ.

Use of a mask and gloves by the installer.

Compliance with hygiene rules: sneezing or coughing into a tissue or the elbow, frequent handwashing, etc.

No installation if installer or customer presents COVID-related symptoms (fever, cough, difficulty breathing).
2: We'll help you every step of the way.
Before installation:
After your registration, we'll contact you by phone to set up an installation date that works for you (that too is turnkey service!).
48 hours prior to the date, you'll receive an email reminder. If you've chosen to pay the total amount by credit card, we'll arrange a pre-authorization.
Your final invoice will be issued after the installation.
Day of installation:
The Hilo installation takes 3 to 4 hours, depending on the number of devices to be installed. The installer will begin by plugging in your gateway. You'll then decide together the best places to install your devices. The idea is to avoid interference so as to optimize the efficiency of your connected home.
After cutting the power, the installer starts setting up the thermostats, switches and dimmers that you have selected.
If you chose smart bulbs and plugs, the installer will pair them for you and let you install them in the location of your choice.
The installer will turn the power back on and check that all devices are working properly. And you're done!
Note: You can install the Netatmo weather station and smoke detector on your own, without the installer's help.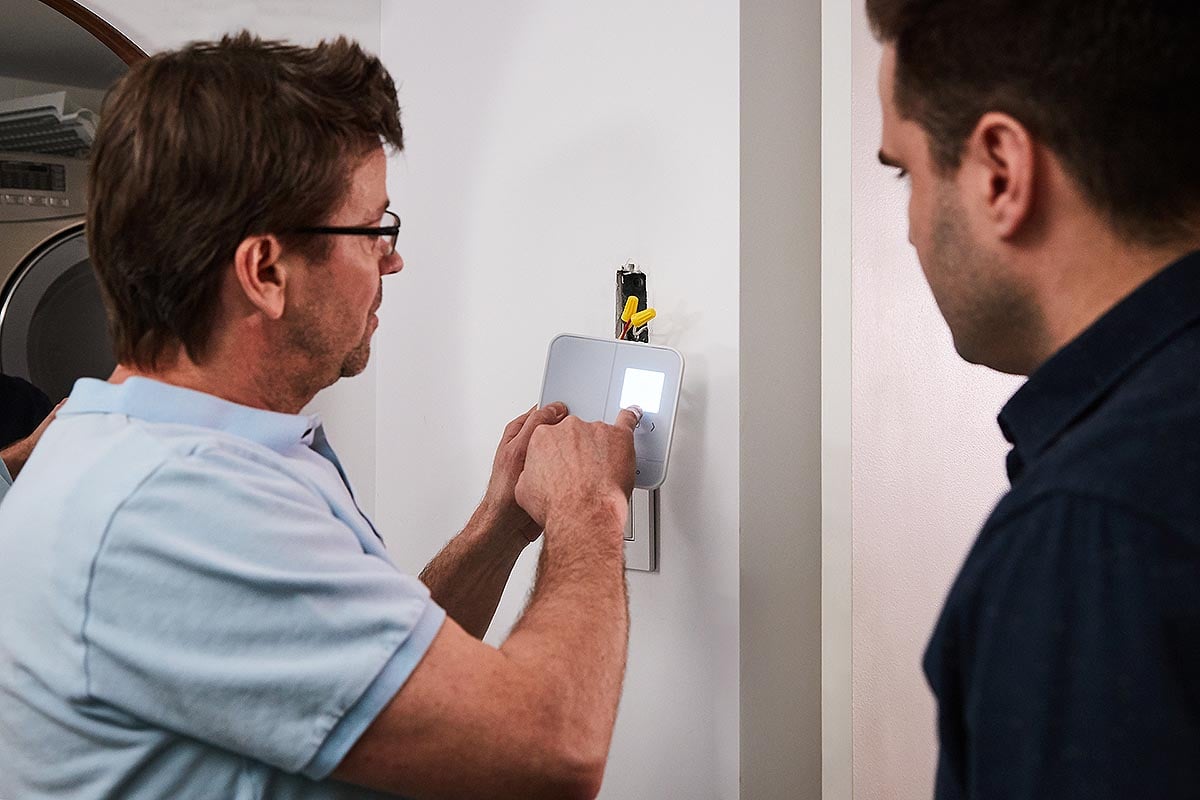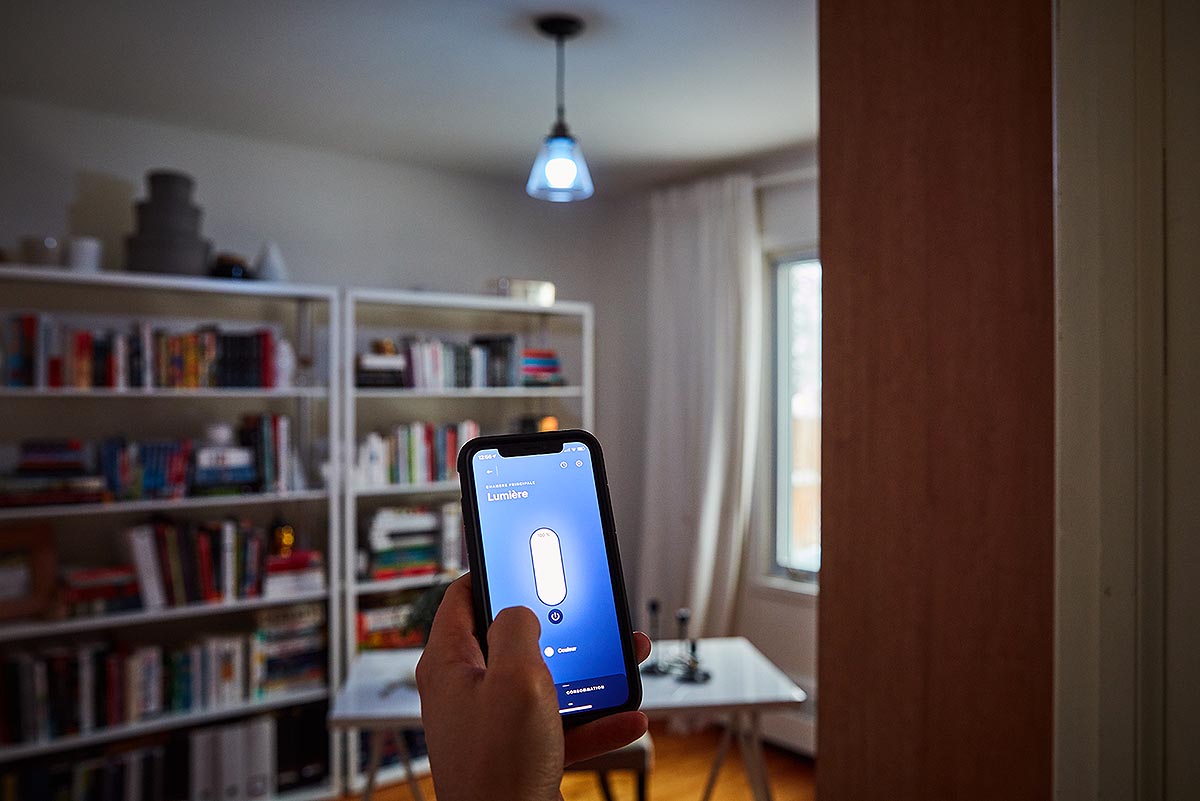 3: We'll explore the possibilities with you. Your smart home is set up!
Now the possibilities are almost limitless... In addition to helping you activate your account and configure the mobile app, our installer will go over the functionalities with you. These include: scenes to maximize your comfort or for a particular ambience, specific programs at certain times of the day, heating and lighting settings, and much more. We want you to really enjoy your connected home. And because we always aim to do better, you'll receive a customer satisfaction survey after the installation.
This video was made before the current confinement period. It does not reflect the safety measures implemented during this period, but it does provide you with a good idea of how the installation will take place. Note that your equipment may be different from that shown in this video.