All articles
6 good reasons to use a smart plug-in switch
2 minutes reading
Smart devices aren't just practical, they're also economical, and the Hilo smart plug-in switch is no exception. It allows you to both save energy (and therefore money) and maximize your comfort. Plus the Hilo starter bundle includes two of them! Here's how to use it, as well as 6 ideas for making your everyday life a bit easier.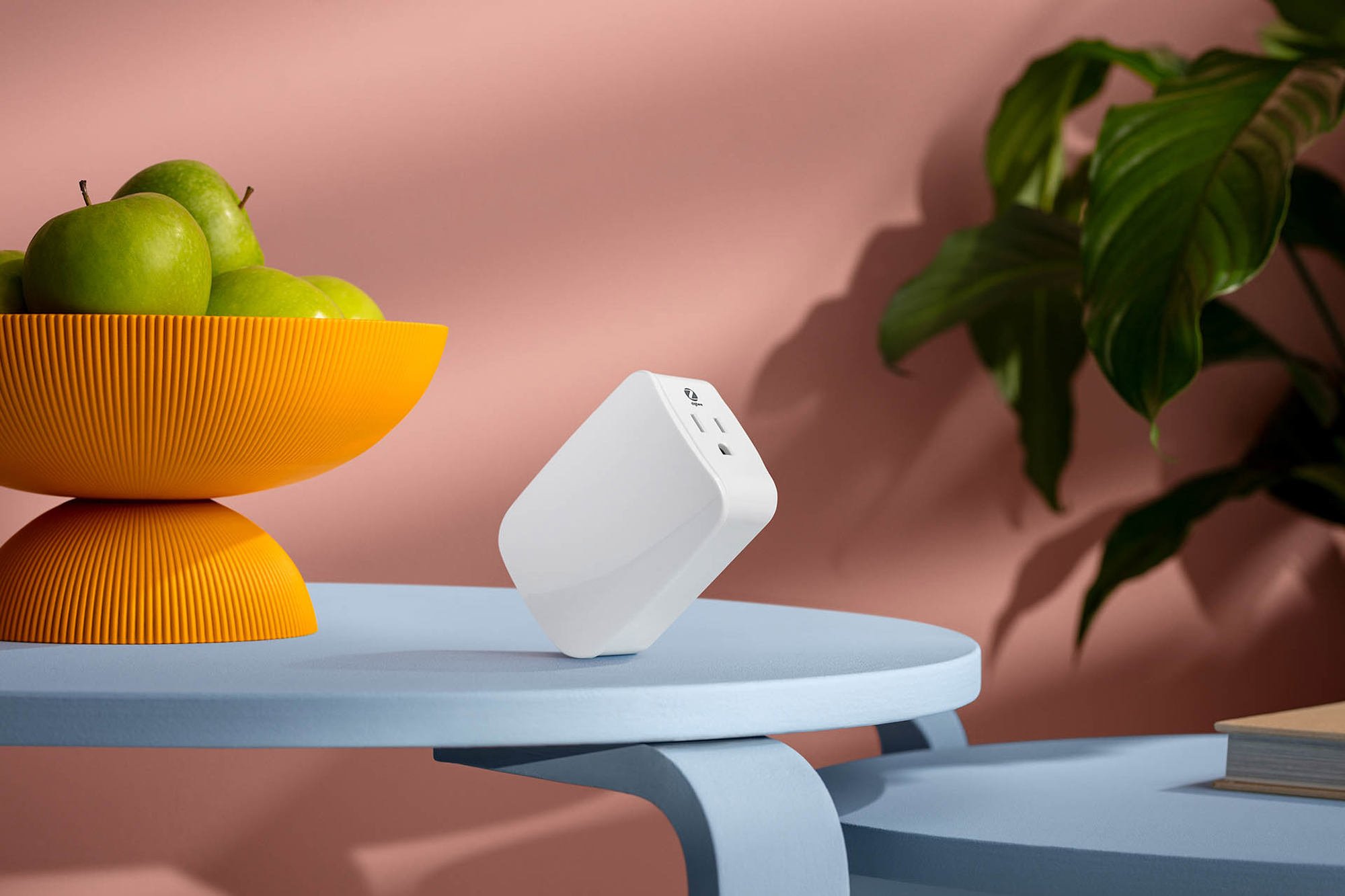 How does it work?
It's very simple: Once plugged into a wall socket, our smart switch lets you connect various devices that you would like to turn on or off using the Hilo application, even when you're not close by—whether that means you're in another room or in another city.
Bye-bye, phantom power!
Even when they're off, many plugged-in devices consume electricity. This is what's known as phantom power. This extra load can compose up to 10% of your electricity bill! By plugging these devices into a smart switch, you can easily make sure they are completely switched off, remotely, no matter where you are.
A super-practical switch
Our smart switch will help you save electricity as well as improve your comfort and energy efficiency. Here are a few examples.
1. Coffee in bed
This is a classic that never goes out of fashion: Start your coffee machine while you're still in bed so that your favourite morning beverage is freshly brewed the moment you get up.
2. A cool home
Leaving work soon? Start your air conditioner* before quitting time so that your home will be nice and cool the moment you arrive.
Note: Total load capacity for both outlets is 1,800 W (15 A).
3. Maximum comfort and convenience
You've just slipped into bed when you realize you left the lamp on in the living room. No problem! Just turn it off with a simple click.
4. Shhhh! Sleeping baby
Turn the humidifier in your baby's room on or off remotely and avoid waking the baby.
5. Keep the kids cozy
Worried your little one will feel cold when the temperature drops at night? Simply turn on the space heater in their room—without having to get out of bed.
6. No more forgetting
"I can't remember if I left my straightening iron on…" Sound familiar? Don't worry, now you can turn it off no matter where you are.
CONCLUSION: Remember: Two smart plug-in switches are included in the Hilo starter bundle. Considering the many possibilities they offer and how easy they are to use, we're sure you'll enjoy putting them to the test and discovering how much easier your life could be!