All articles
9 eco-friendly habits for a smart back-to-school season
4 minutes reading
Summer vacation is coming to an end. With back-to-school season just around the corner, now is the perfect time to start new habits that are good for you and the planet. Before heading back to the 9 to 5 or dropping your little ones off at school, check out our tips for making this season a little greener.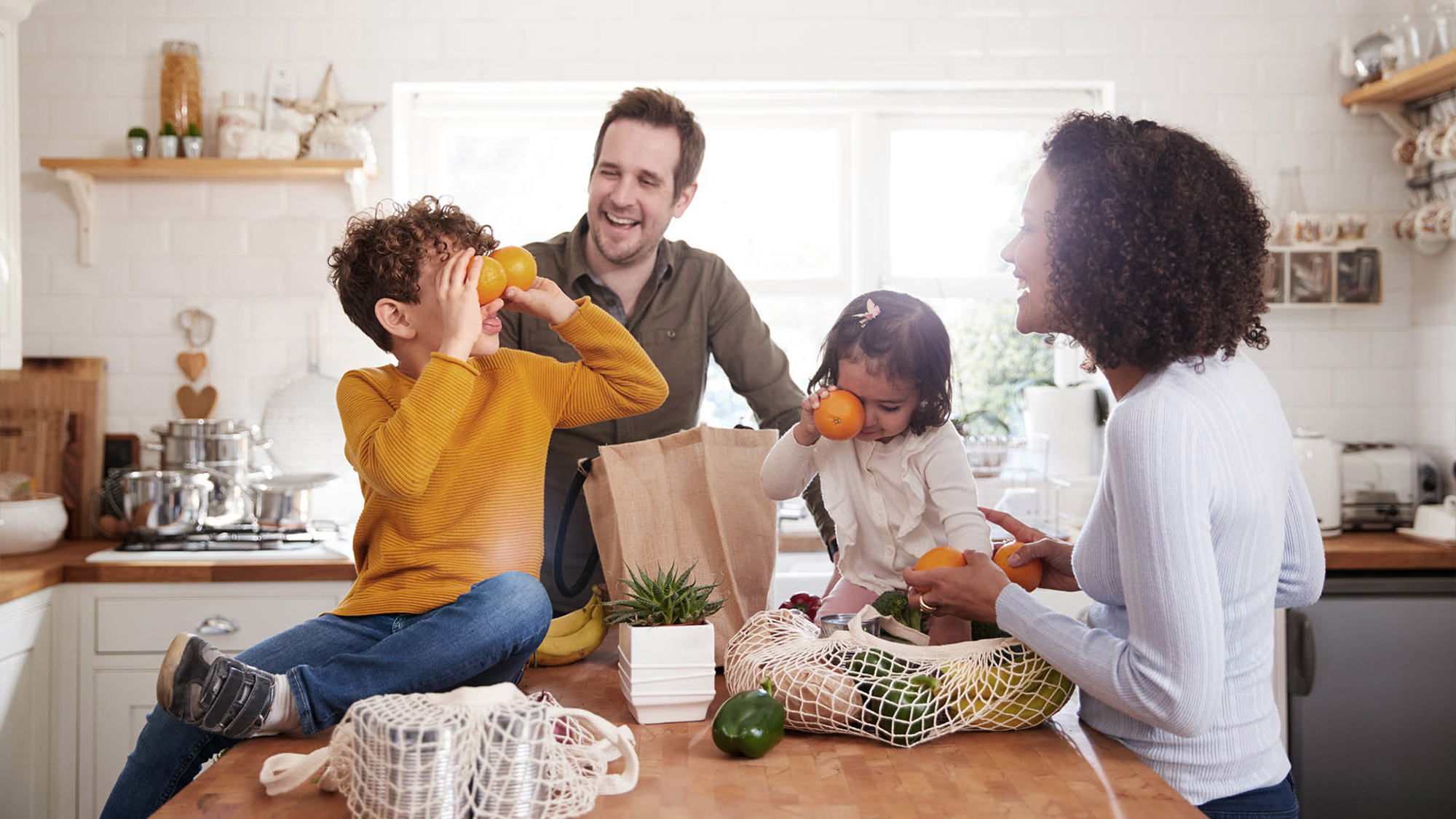 1. Choose your school supplies wisely
Ten binders, six duotangs, eight notebooks, eleven pens in five different colours - these are just a few of the school supplies that you've had to buy and re-buy every year. Before picking up a ton of multicoloured post-it notes and yet another pair of craft scissors, check to make sure you don't already have some supplies at home.
You can easily remove used pages from notebooks and patch up old binders with a little love and some fun stickers that show off your child's personality.
If you have to buy new items, try shopping at local stationary stores instead of American big-box stores. It's always better to support local, sustainable businesses.
2. Control indoor temperatures at all times
Don't leave the house with the heat turned up to the max. Whether you're riding the metro or at work, with Hilo you can easily lower your thermostats remotely using the application. And by saving energy, you can save up to 15%* on your annual electricity bill.
*Some conditions apply.
3. Opt for active transportation
The most eco-friendly mode of transportation is your own two feet. Pick up the pace by walking, biking or even taking a scooter as often as possible!
This will help you get back in shape while reducing greenhouse gas emissions (GHGs) and slowing the effects of climate change. In Quebec, 40% of all GHG emissions come from the transportation sector, making it the largest source in the province. Half of this 40% comes from light vehicles.
Biking is also a great option for many of us. According to Vélo Québec, one in three Quebecers lives less than 5 kilometres from work, meaning your commute would be about a 25-minute bike ride.
4. Turn off your devices from anywhere
Now you no longer have to turn around and head back home if you think you left your curling iron on. By using Hilo and its smart plug-in switches, you can turn your appliances off even when you're away. And thanks to smart switches, you can control your lighting no matter where you are. So your lights don't have to stay on all day for no reason.
5. Choose reusable containers for your lunches
This back-to-school season, ditch the plastic sandwich bags, single-use juice boxes and utensils. Switch to reusable containers, if possible, and replace plastic wrap with wrap made from beeswax.
Prepare, reheat, enjoy, wash and repeat. Zero waste!
While this is a small action, it can make a big difference. Landfills are already overflowing, but Quebecers continue to produce more waste. According to the most recent data from Recyc-Québec, each resident generated an average of 697 kg of garbage in 2018, up from 685 kg in 2015.
6. Eat local
Speaking of lunch, instead of snacking on carrots harvested 4,000 kilometres away, choose ones that were grown closer to home. Local fruits and veggies are often tastier, produce less GHGs (since they don't need to travel long distances) and support Quebec producers.
Always look for products that are in season or that were grown in Quebec greenhouses (even in the winter), like certain types of lettuce, bok choy, napa cabbage, tomatoes, cucumbers, strawberries, fresh herbs and microgreens.
You can also try local produce baskets that are delivered directly to your home. Besides being environmentally friendly, they also help support the local economy and save you time (which we're always short on in the fall).
7. Trade video games for sports
Instead of staying cooped up inside with your eyes glued to the TV, get your family moving outside.
It's a fun way to spend some quality time with your kids, get some exercise and save on electricity. For example, by unplugging a new generation console like the PS5 or the Xbox Series X along with the TV screen for one hour a day, you can save approximately 45.3 kWh per year.
If your kids have trouble unplugging, remember that you can turn everything off from anywhere with Hilo's smart plug-in switches. For more ideas, learn more about our connected devices.
8. Swap clothes instead of buying them
There's no use trying to get your kids to squeeze into last year's t-shirts. But it is possible to get them a new wardrobe without hitting the mall and without polluting the planet.
Clothes-swap groups are becoming increasingly popular on social media. All you need to do is say what size you're looking for to start getting offers. You can also check out websites that sell second-hand clothes.
Clothing manufacturing is the world's second largest source of pollution. In addition to requiring massive water supplies, it generates 1.2 billion tons of CO2 per year, according to a 2019 Ellen McArthur Foundation study.
9. Turn off your computer at the end of the day
It's finally 5 o'clock and time to leave the office. To save energy, don't forget to completely turn off all your devices. A laptop or computer (with a monitor) in sleep mode can still consume 11.7 kWh and 29.2 kWh per year respectively, even if they are idle for around 16 hours per day. Every little action counts.
To easily optimize your energy consumption with automated actions, switch to Hilo