Articles
Is it possible to be paid to save energy?
Last year, Leo made a resolution to better manage his income and expenses. When he saw that Hilo was offering cash rewards in addition to help saving energy, he knew he had found the perfect solution. In one year, he accumulated $92.04 in cash rewards and saved $222 on his electricity bill, which represented a savings of about 15%. With these two amounts, Leo repaid his initial investment of $199.99 in less than a year and continues to earn money.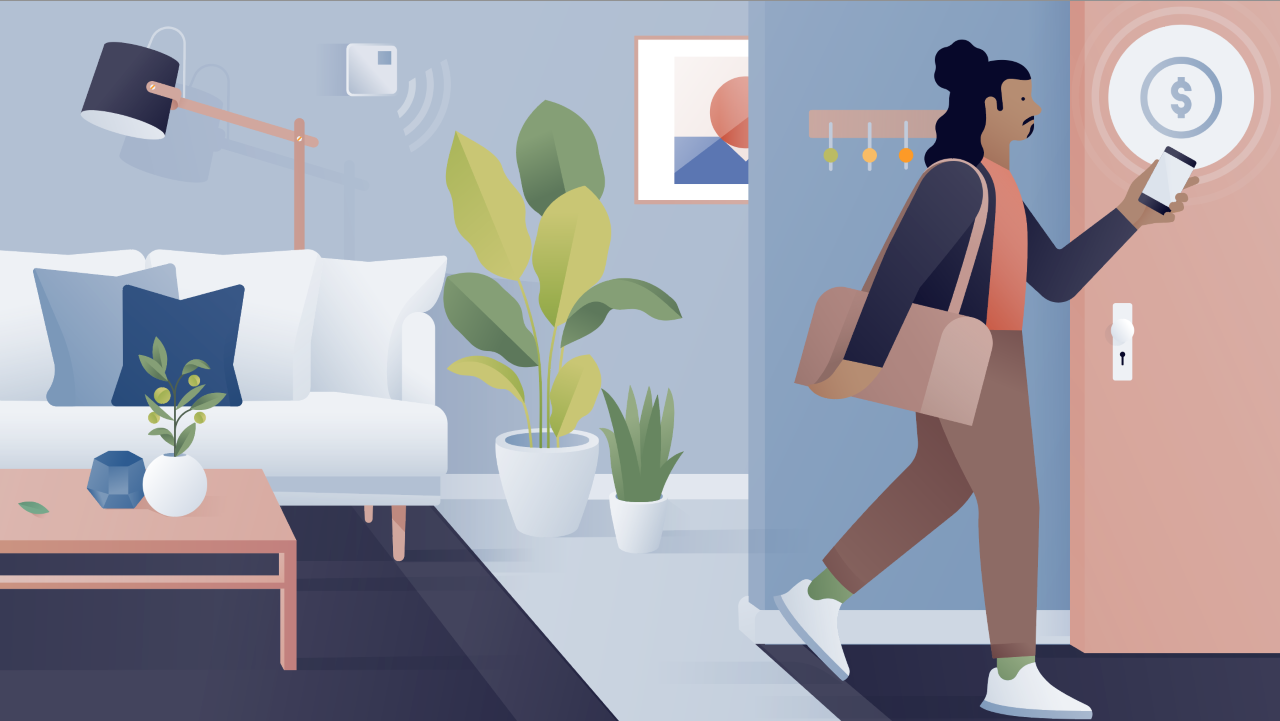 Home: Condo in a duplex
Number of rooms: 5
Number of residents: 1
Hilo bundle: Small Home
Joining Hilo is easy!
Leo's condo has 5 thermostats. He therefore chose the Small Home bundle (1 to 5 smart thermostats) at $199.99.
His bundle included:
5 Hilo thermostats
The Hilo hub
4 bonus devices (he chose: 3 smart wall switches and 1 smart plug-in switch)
A certified electrician came to install his devices for free and showed him how to use them. Now Leo can program his devices (even remotely!) using the Hilo mobile app and only use energy when he needs it.
During the winter, he participates in Hilo challenges and receives cash rewards for every unused kWh.
Program to save
What helps Leo manage his energy use more intelligently (and to therefore save money) is scene programming. Using the Hilo app, Leo can program all 5 thermostats in his condo at once. Here's what his weekends look like during the winter.
Friday, 9 a.m. — 18 degrees
Leo leaves for work. The heating gets reduced automatically thanks to his pre-programmed At Work scene. The smart wall switches also turn off. By checking the Hilo app from work, he can ensure that he remembered to turn off his coffee machine, which is plugged into a smart switch.
6 p.m. — 21 degrees
He's back at the condo… but not for long! Leo is packing a suitcase, since every Friday night he leaves the city and heads to a chalet he rents with friends.
8 p.m. — 17 degrees
As soon as he's ready to leave, he launches a scene he's named Ciao Montreal! All the thermostats will be set at 17 degrees while he's away.
Sunday, 4 p.m. — 21 degrees
After spending two days at the chalet, Leo gets ready to return to Montreal. He's programmed a gradual increase in the heating, which he launches. By the time he gets back home at 6 p.m., the temperature is a comfortable 21 degrees.
Earning money with Hilo challenges
Every winter there are up to thirty Hilo challenges. Participating is easy: All you need to do is lower your thermostats during peak periods (which occur during the same periods as peak traffic on the roads).
Leo takes these challenges even further by turning off his lights. He also tries to avoid overconsuming in general. He takes shorter showers, fills the dishwasher to capacity before turning it on, and hangs his clothes to dry whenever possible. For every kWh he doesn't consume during Hilo challenges, Leo receives cash rewards—a total of $92.04 this past winter. This means Leo gets paid to save energy… Cool!
The more we can improve our energy consumption here in Quebec, the more electricity we can export to our neighbours, where our cleaner form of energy will replace the ones they are currently using.
As Leo puts it, "Hilo has made me more responsible not just economically, but also ecologically!"