All articles
Can you actually get paid for saving energy?
3 minutes reading
Last year, Leo and Karim promised themselves they would manage their finances better. So when Leo saw that Hilo was offering cash rewards in addition to energy savings, he recognized a great opportunity. One year later, the couple have earned $81 in cash rewards and saved $123 or approximately 15% on their electricity bill. Adding both amounts together, Leo and Karim will have recouped their initial investment of $446.75 in less than three years.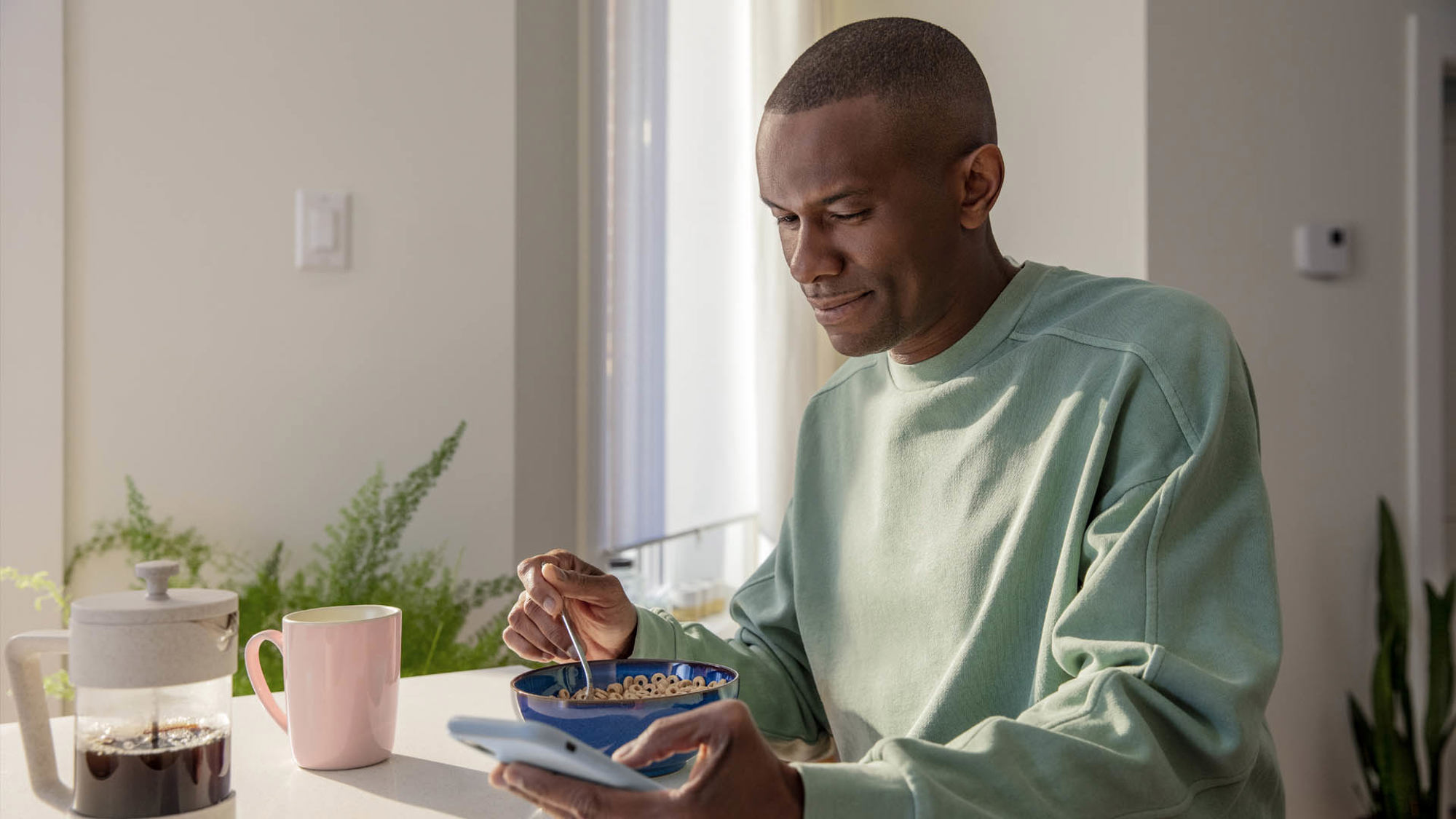 Home: Condo in a duplex
Number of rooms: 5
Number of residents: 2
Joining Hilo is easy!
The starter kit includes:
the Hilo hub

2 smart plug-in switches
Since Leo and Karim's condo has five rooms, they added five thermostats to their order. The couple also added two in-wall switches.
A certified electrician arrived to install their devices for free and show the couple how to use them. Karim and Leo can now program their devices themselves (even remotely!) using the Hilo application, so they only use the energy they really need.
In winter, they take Hilo challenges and earn cash rewards for every kilowatthour they don't consume.
Programming savings
Smart scene programming really helps Leo and Karim save energy. With the Hilo app, they can program the five thermostats in their condo with just a few clicks. Here's a look at their weekend schedule during the winter.
Friday, 9 a.m. — 18 degrees
The couple leaves for work. The heat is automatically lowered through their Go to Work scene. All their smart switches turn off at the same time. By checking the Hilo app from the office, Leo makes sure that the coffee machine, which is connected to a smart plug, has been turned off.
6 p.m. — 21 degrees
Back at the condo... but not for long! Leo and Karim are packing their suitcases: Every Friday night, they leave the city and head for their chalet, a rental they share with friends.
8 p.m. — 17 degrees
When they're ready to leave, Leo activates the Bye Montreal! scene. Their thermostats automatically lower to 17 degrees while they're away.
Sunday, 4 p.m. — 21 degrees
After spending a couple days at the chalet, Karim and Leo return to Montreal. They've programmed a gradual increase in their condo's heat, which starts at this time. By the time the couple have arrived at 6 p.m., their condo has reached a comfortable 21 degrees.
Making money with Hilo challenges
There are up to 30 Hilo challenges per winter. How do you succeed at taking a challenge? It's easy: Simply allow Hilo to lower the temperature of your thermostats during peak demand periods (similar to rush-hour traffic) and limit your own energy use at the same time.
Leo and Karim take their challenges even more seriously by turning off the lights. In general, they do things to ensure they're not overconsuming energy. They take shorter showers, fill the dishwasher to the max before turning it on and spread their clothes out to dry whenever possible instead of using the dryer. For each kilowatthour they don't consume during challenges, the couple receive cash rewards, which totalled $81 last winter. This means they get paid for saving energy... which is really cool!
Another advantage: In Quebec, the more attention we pay to changing our consumption, the more we can export clean energy to our neighbours, thereby replacing energy sources that are often less clean.
As Leo puts it, "Hilo makes us both economically and ecologically responsible!"
Calculate your potential savings!
Want to know how quickly your initial investment will become profitable? Answer these three questions to see how much you could save and your potential rewards, then take a moment to discover the Hilo products that will work best for your needs.