All articles
Get inspired by these 5 friends of the planet on social media
4 minutes reading
At Hilo, taking concrete steps to care for the planet is our raison d'être. With that in mind, we'd like to share a few inspirational social media accounts that deserve a follow. Discover some possible solutions for creating a more sustainable world.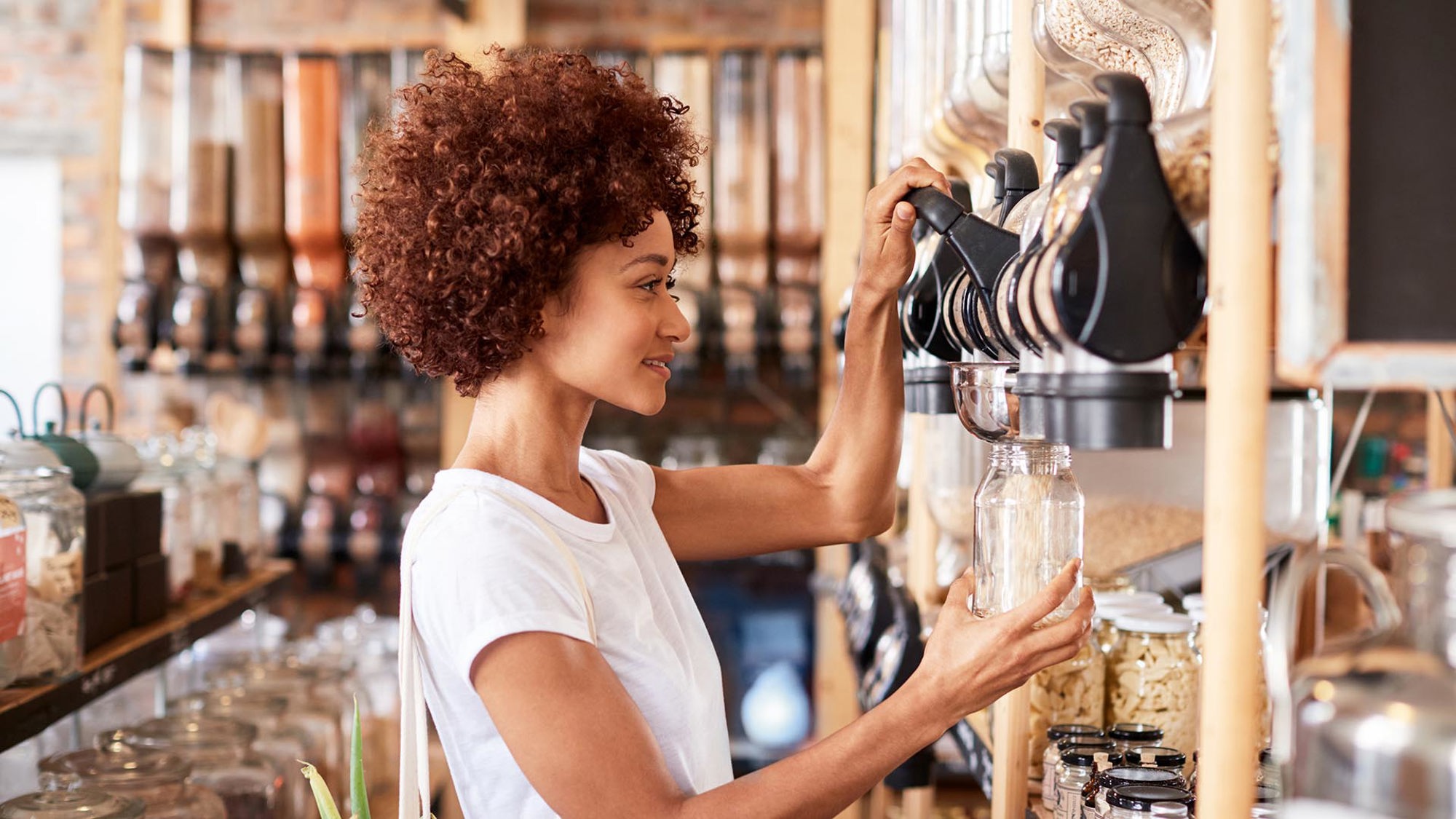 Florence-Léa Siry 
Florence-Léa is a rising star! An eco-entrepreneur, author of five books, public speaker and columnist, she's even launched a range of eco-friendly household products called Flonette. A sparkling and creative thinker, she has simple solutions for avoiding food waste, as well as other household tips. She also offers a consultation service, public talks and cooking workshops, among other things. Unsurprisingly she was part of Métro's "30 people to watch" list and was named personality of the year by Caribou magazine in the fall of 2021!
Follow for: plenty of tips, recipes and businesses that can help you adopt a waste-free lifestyle.
Follow Florence Léa Siry:
Équiterre 
Co-founded close to 30 years ago by six young visionaries, including Laure Waridel et Sydney Ribaux, Équiterre today is a major player on the national environmental scene. Which is not surprising considering it has 150,000 supporters and 20,000 members. This leading advocate for making a sustainable environmental transition is the largest, most influential organization in Quebec!
Its many initiatives, activities and campaigns cover four key sectors: food and agriculture, transportation and mobility, climate and energy, and production and consumption. The organization also intervenes in public life and in government to advocate for laws and policies that create a more equitable society.
Follow for: relevant information on hot topics you should be paying attention to and inspiration on possible ways for getting involved in transitioning to a more equitable and more eco-friendly world.
Follow Équiterre :
Tricentris 
At the end of the 90s, 44 Quebec municipalities, such as Lachute and Gatineau, took their waste disposal situation in hand by creating this non-profit organization. Today, the little collective has come a long way! Tricentris is the largest waste sorting organization in Quebec, with 200 member or client municipalities and 220,000 metric tons of recyclable material collected, processed and returned to market, representing a third of all blue bins in Quebec.
Follow for: info on how to make better choices in terms of recycling and to find answers to common questions we all have: Does that fruit purée package, granola bar wrapper or individual yogurt container go in the recycling bin? What about garment labels? And are you supposed to do something about that white ball inside cans of Irish beer?
Follow Tricentris:
La Transformerie 
Ever heard of Défi Zéro Gaspi? It's one of many food-related initiatives from La Trannsformerie that aims to reduce food waste. Even better, it was created in collaboration with Florence-Léa Siry and Recyc-Québec!
The organization offers effective solutions for resolving the issue of unsold food. No more throwing away black bananas or squished tomatoes! Launched in May 2019, the project Les Rescapés shows unwanted produce some love by turning them into attractive products. Delicious spreads, marmalades and sauces, all made from recipes created by chef Guillaume Cantin, have made quite a name for this Montreal organization located in Rosemont—La-Petite-Patrie.
Follow for: tons of tips and recipes for consuming what you have on hand intelligently and reducing your carbon footprint, all while saving yourself some money.
Follow La Transformerie:
Unpointcinq
Before doing anything for the environment, if there's one thing that's absolutely essential, it's choosing a good source of information. And yet surveying the panoply of articles, opinions and observations available can sometimes create stress and eco-related anxiety. Luckily there are sources of information that are rigorous without necessarily stomping all over your sense of fun and positive thinking! One of these is Unpointcinq, a media entity serving the public at large that is completely dedicated to taking action on climate change and exploring new ways of presenting the news.
Follow for: motivational content that makes you want to learn more and take action. Carbon-neutral tourism, portraits of committed entrepreneurs, the popularity of bike-sharing, the activities of indigenous peoples, growing vegetables in a greenhouse during winter... All the topics covered by Unpointcinq are original, instructive and surprising.
Follow Unpointcinq:
Doing your part for the planet is easy!
Get the Hilo smart home and only use the energy you really need while earning cash rewards! You can calculate your potential savings right now.
(Here's a final tip... After the installation, consider recycling your old thermostats instead of throwing them out! Find the drop-off point closest to where you live.)