All articles
Hilo or dynamic pricing: which method suits you best?
3 minutes reading
Most people understand the importance of using less energy during winter peaks to reduce pressure on the grid and contribute to the energy transition. Well, that's also the goal of Hilo's challenges! But did you know that Hydro-Québec also offers dynamic pricing? If you're not eligible for Hilo or prefer an option that doesn't require equipment, this solution may be for you. It simply means managing your usage at peak times, so you reduce your electricity bill and even receive credits on your bill. Hydro-Québec offers two dynamic pricing solutions: Rate Flex D and Winter Credit Option. Here is an overview of the three options, including Hilo's, so you can determine which one best suits your needs.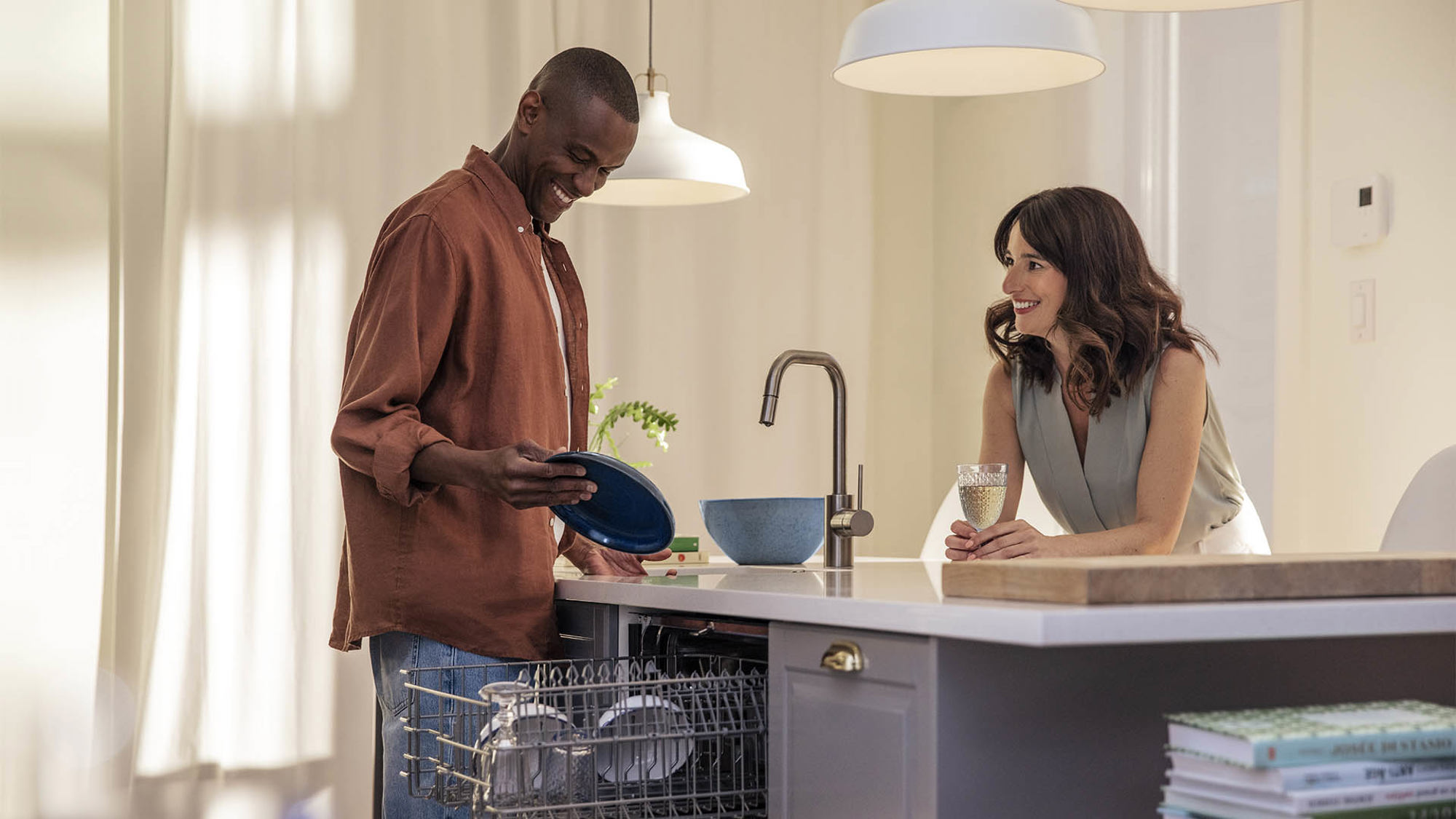 Hilo's smart home service
During its challenges, Hilo automatically adjusts your thermostats to help you reduce your consumption and earn cash rewards. All you need is the Starter Kit and the required number of smart thermostats; you can also complete your smart home by choosing other optional connected devices (e.g. dimmers or switches). There is a 3-year commitment to participate in the challenges. This significantly reduces the cost of the devices, which includes installation by a licensed electrician. Hilo is the ideal solution if you want to enjoy a turnkey service that simplifies your life . . . and pays off!
Dynamic pricing: Rate Flex D
With Hydro-Québec's Rate Flex D, you can potentially achieve considerable savings. In winter, you'll enjoy a lower rate than the base rate, except during peak events, when the price is higher. You just need to shift your electricity consumption to save. If you don't, it will be reflected on your electricity bill. No equipment is required and it's free, but you need to sign up before the deadline (the end of November each year). If you're keen to save and willing to participate, then the Flex D option is for you!
In the winter of 2022-2023, actively involved customers saved an average of $114 on their bills.
Dynamic pricing: Winter Credit Option
The Winter Credit Option is similar to the Hilo challenges, except that you have to manage your own energy consumption using the devices already in your home. By taking the right actions to reduce your consumption during peak periods—like lowering your thermostats at the start of each peak event—you'll obtain credits on your electricity bill. The less energy you use, the more credits you get. What happens if you don't feel like doing it or simply forget? There are no consequences other than fewer credits on your bill. This free solution is ideal for those who want to do their part without taking any risks or changing their existing heating equipment (e.g. tenants).
Note: You can't sign up for more than one management program at a time. For example, you can't participate in Hilo challenges and take advantage of Rate Flex D: you can only enjoy kilowatt-hour savings with one solution. Decided which tool is best for you? For more information, read this article on the Hydro-Québec website that compares the two offers.