All articles
How to choose complementary connected products?
5 minutes reading
The Hilo starter kit includes the hub and two smart plug-in switches. To these are added the number of smart thermostats you need for your home, as well as any complementary connected devices you would like to make your smart home even smarter. But which ones will let you get the most out of the Hilo experience? Keep reading for our practical guide.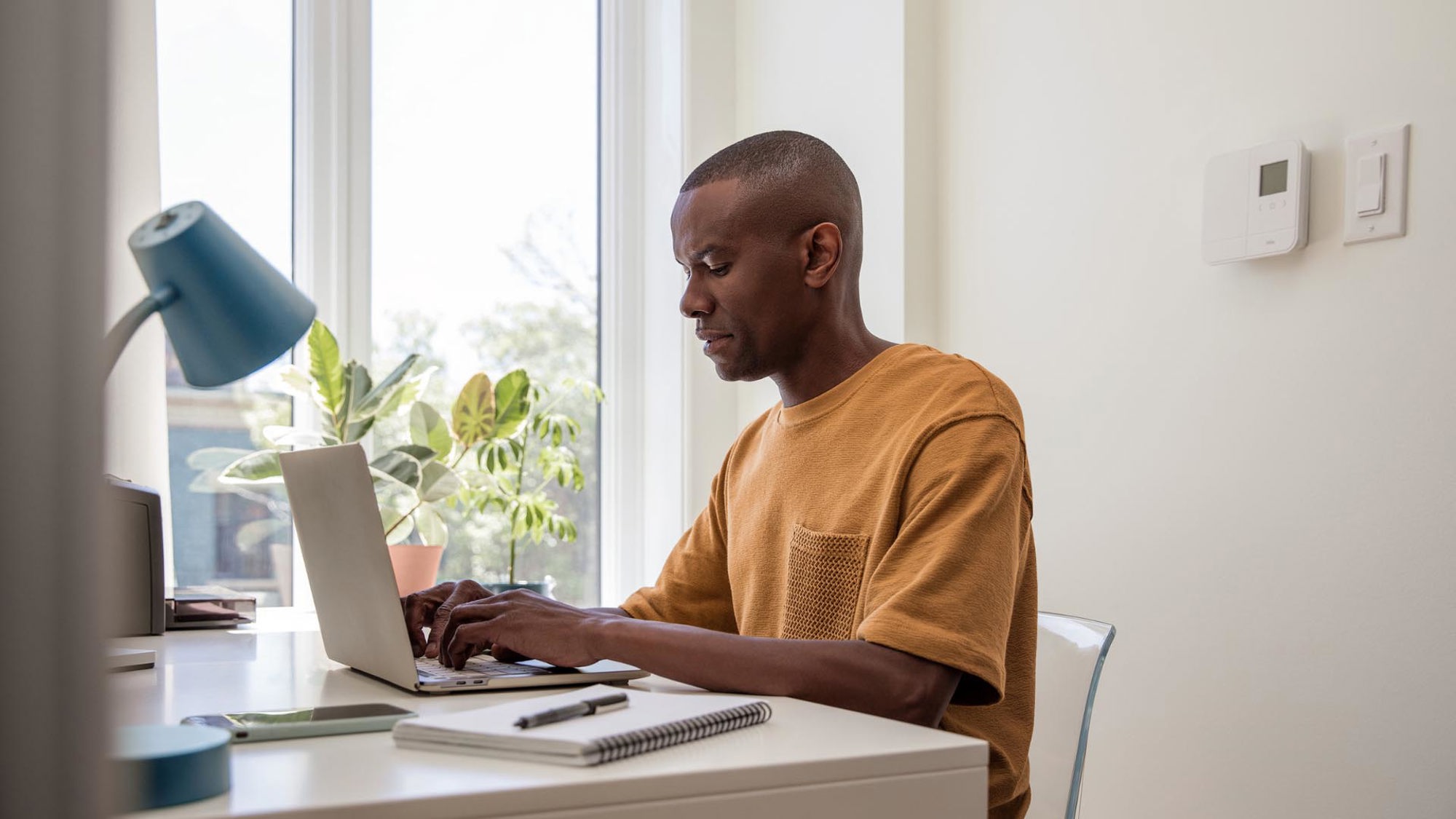 Smart tips that are good to know!
Most smart devices can be controlled through the Hilo mobile application, even remotely. Whether you're at the office, at the cottage or out of the country, you always have complete control over your Hilo home.
It's also possible to activate or deactivate individual devices or groups of devices by creating what we refer to as a scene.
Like Hilo thermostats, these devices are compatible with the Amazon Alexa and Google Assistant voice assistants. Which is handy especially when you have your hands full!
Smart plug-in switch: For maximum comfort and savings
The smart plug-in switch gives you control over any devices that are plugged into them. For example, you can turn lights on and off with just one click in the Hilo app. Wondering whether you turned off your straightening iron before you left the house? Classic... but with a smart plug-in switch, there's no need to stress out over a possible fire hazard. By plugging your iron into a smart switch, you can turn it off even when you're not at home. Program your coffee machine to turn on just before you wake up so you can lie in bed just a few more minutes while it prepares your coffee, or even program your air conditioner to turn off at night to avoid wasting energy.
For more inspiring tips, read more on 6 good reasons to use a smart plug-in switch.
*Total charge capacity for both switches is 1,800 W (15 A).
In-wall smart dimmer: A thousand-and-one moods
An in-wall smart dimmer lets you customize your living space by creating a range of relaxing, energizing or romantic ambiences. Program specific lighting designs based on the time of day so that the intensity of your lighting changes automatically, or set it manually depending on your mood! In the bedroom, choose maximum lighting when you're tidying up, for example, and lower the lighting when it's time to hit the sack. In the bathroom, soften the lighting while you're taking a relaxing hot bath after a long workday. In the dining room, start the day off with bright lights for breakfast, then create a warmer ambience by opting for softer lighting at dinnertime.
Do you work from home? Learn how to create a stimulating environment using lighting to improve your concentration.
Smart in-wall switch: Control your lighting remotely
Thanks to the smart in-wall switch, you can turn your lights on and off whether you're in another room or another country. It's true! It's all enabled by the Hilo application at the touch of a button! For example, if you forgot to turn the lights off before going to work, you can easily solve the problem with just a few clicks. This helps you use only the energy you really need. Will you be gone for several days? You can make it seem like you're still at home by programming a series of lights to turn on, thereby discouraging potential thieves.
Learn why the Hilo smart home is a handy tool to have when you're not at home.
Hilo is customizable
Adding connected devices to your Hilo solution for heating lets you create a smart home adapted specifically to your needs. In addition to maximizing your comfort, automating certain tasks helps you save time.