With winter knocking at our doors, it's time to get ready to spend more time inside. By making a few subtle changes to your living space, you can create a variety of stimulating, romantic or relaxing settings. It's easy with Hilo connected devices like the smart bulb, dimmer or smart plug-in switch. And they can all be controlled with the Hilo app, even remotely. It's called smart lighting. Here are four different ambiances that are easy to set up with your Hilo devices.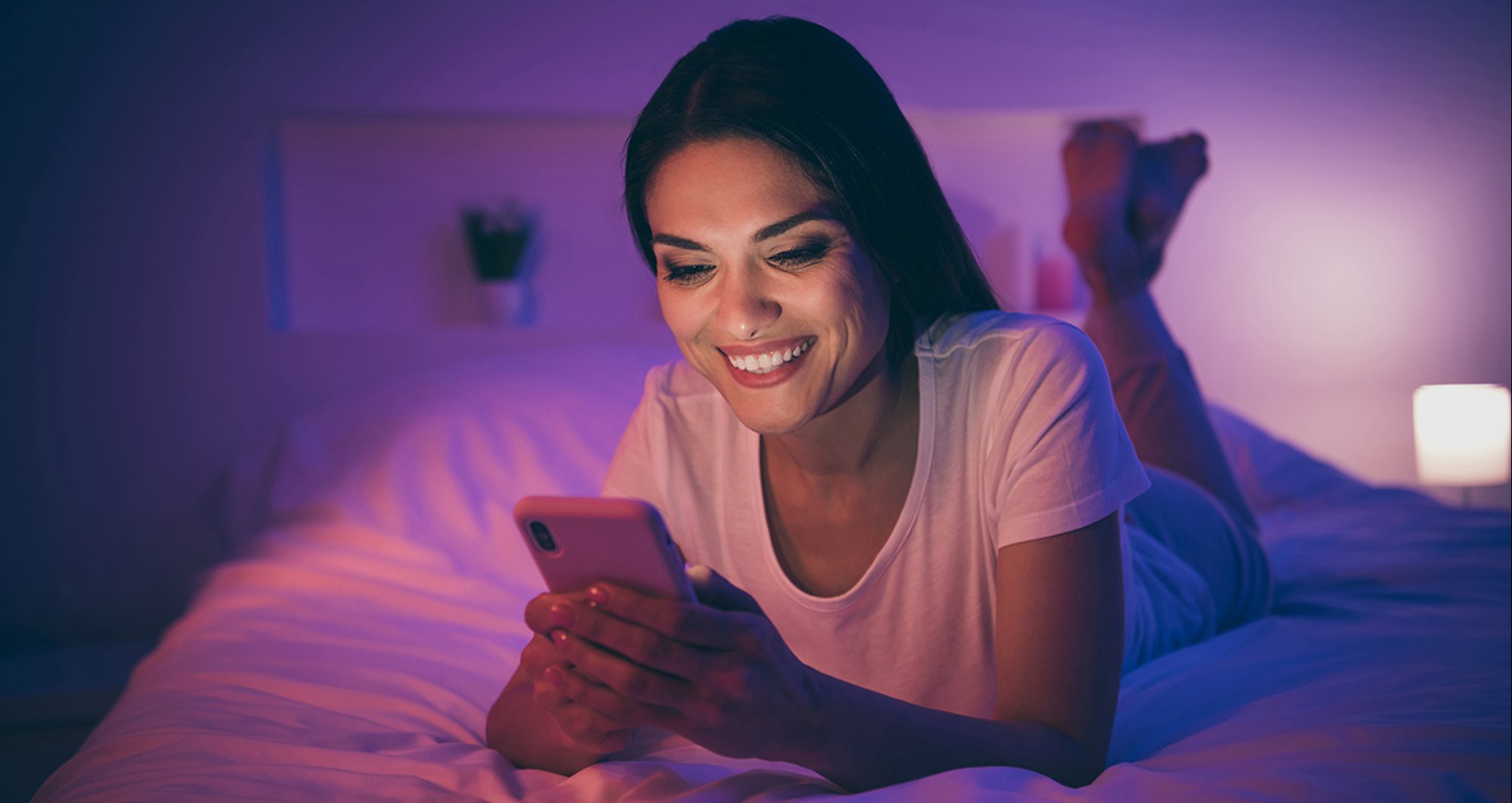 1. Energizing for home working
Working from home a few days a week? Start your morning with low lighting, then increase the intensity throughout the day, gently fading it again in the evening. How? With the in-wall smart dimmer. You can adjust the brightness remotely and even program intensities that will automatically activate at set times. Go for maximum brightness during meetings and times that require more concentration. Softer lighting is ideal at the end of the day.
The full color smart bulb offers a wide range of options: add a touch of blue, green or purple to the lighting to give a boost to your productivity and focus.
2. Warm for a romantic evening
For a quiet evening at home with your partner, stay away from bright white lighting and overly intense colours. Set the mood with some of the softer hues of your full colour smart bulb, such as pink and orange, suggestive of a sunset.
Don't have a full colour bulb? You can still make the lighting softer by adjusting the brightness of a standard white bulb with your smart dimmer—perfect for a candle-lit dinner or movie night.
3. Magical for the Holidays
Create a Christmas scene that you can activate with the tap of a finger. A scene is a grouping of several different settings (temperature, lighting, objects connected to the smart plug-in switch, etc.) that can be adjusted all at once with the Hilo app.
For example, plug your tree lights into the smart plug-in switch. Then turn them on and off with the Hilo app... instead of crawling under the tree. You can even program it! With the smart dimmer, you can dim the lights in the room and use full colour smart bulbs to add hints of red, purple and green for an enchanted forest effect. Then, all that's missing is a glass of bubbly and some sweet treats…
4. Soothing for bedtime
Having trouble falling asleep? For starters, try to avoid blue light at least one hour before bedtime by putting away your tablet or laptop. Did you know… You can schedule a Night mode on your smartphone to avoid overstimulating your brain?
In the evening, set your full colour smart bulb to shades of burgundy or amber. This kind of lighting stimulates the production of melatonin, the sleep hormone. Or dim the lights to the lowest setting with your smart dimmer. To set an even more relaxing ambiance, play some soft music and scent the bedroom with an essential oil diffuser. Sweet dreams!
With Hilo smart bulbs, plug-in switches and dimmers, it's easy to create moods for any activity. Let your imagination run free!