All articles
Tips for an eco-friendly barbecue
4 minutes reading
Nothing beats getting together with friends and family for a festive barbecue. At Hilo, we love combining the joys of summer with small, tangible environmentally friendly actions. Read our tips on how to organize an eco-friendly bash.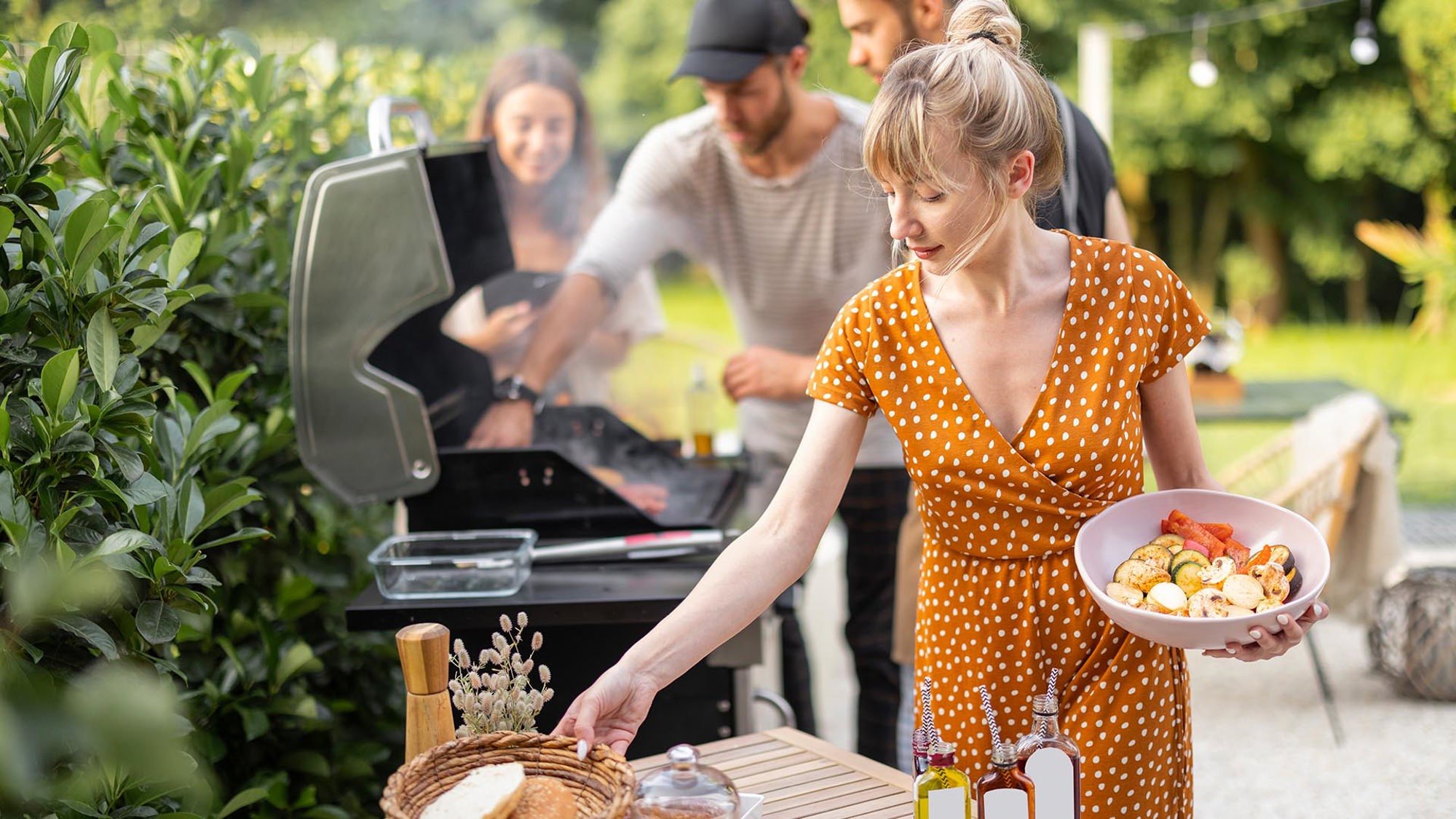 Chef's secrets
Any occasion is a good one for a barbecue! But is this cooking method a smart choice for the environment? Fortunately, there are a few ways to reduce your footprint when cooking on the grill.
Avoid using quick-start products. They emit toxic fumes and alter the taste of food.
For wood-burning barbecues, opt for untreated, additive-free charcoal.
Clean the grates when they're still hot to prevent bursts of intense flames—and the production of carcinogens—the next time you use your grill.
Dinner time!
Did you know that producing 1 kg of beef generates 27 kg of greenhouse gas emissions? Fortunately, there are tasty, original alternatives to the traditional beef patty, like fish, seafood and vegetables! Colourful and easy to prepare, they go well with legumes, which are delicious when grilled as kefta or falafel. Same goes for tofu or tempeh burgers, which are packed with veggie protein and go splendidly with a wide range of fresh produce.
Instead of buying pre-packaged frozen desserts (and accumulating plastic), try making your own. There are so many ways to make Popsicle-style treats. Chopped fruits freeze very well, as do fine herbs.
Don't forget to raise your glass to the warm weather! Québec abounds in craft concoctions: microbrewery beers, white and sparkling wines, ciders and kombuchas. Discover our local artisans while creating delicious food and drink pairings.
Hold off as much as possible on store-bought condiments. Consume fewer packaged goods by focusing on a few key ingredients and applying a bit of imagination. For instance, why not pickle some carrots, tomatoes or cucumbers?
The perfect ambiance
In terms of tableware, go with easy-to-wash reusable cutlery. Avoid disposable straws and plastic bottles, choosing compostable glasses and metal or bamboo straws instead.
For a festive touch, put up some colourful streamers made of paper or cardboard. It's a great way to keep the kids entertained while you're minding the grill.
For instant wow factor, hang some string lights with decorative LED bulbs. Plugging them into a smart outdoor switch lets you turn them on remotely and program when they turn off. You can even create a Hilo "Summer Evening" scene on your mobile app that includes your string lights, a water fountain and speakers.
Why not give your guests a challenge: if they live nearby, ask them to leave the car at home and to bike, inline skate or walk over instead.
Hilo lets you make the most of summer while doing your part for the environment. The smart home helps you save time, money and energy while you're out enjoying life. Win-win all around!