All articles
Use less electricity and be more comfortable? Yes, you can!
Are saving energy and being comfortable contradictory? Not for Martina. Each day, she sees the smart devices in her Hilo smart home make her life easier, increase her well-being and bring her peace of mind. She doesn't need to wonder if she forgot to turn off the air conditioner or lower the thermostats before leaving home. With the Hilo mobile app, she can easily control her devices (even remotely!) and use only the power she needs.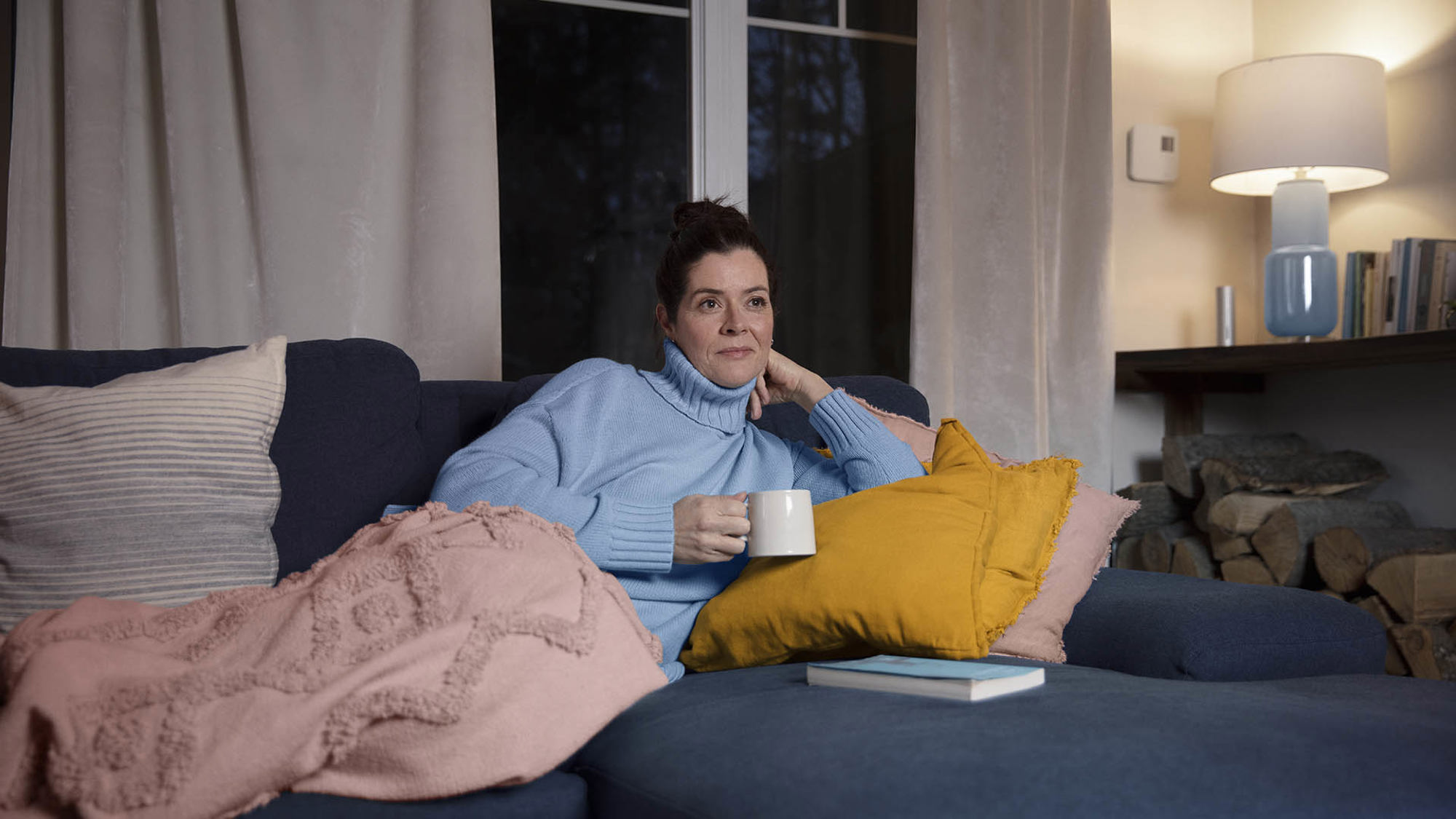 Home: Townhouse
Number of rooms: 9
Number of people: 1
Hilo bundle: Medium home
How does Hilo work?
To replace her nine existing thermostats, Martina chose the Medium Home bundle (6 to 10 smart thermostats) for $339.99.
Her bundle includes:
9 Hilo thermostats
The Hilo hub
6 bonus devices (she chose 2 smart in-wall switches, 1 dimmer and 3 smart plug-in switches)
A licensed electrician installed her devices for free and took the time to show Martina how to use them. She can now program everything using the Hilo mobile app. Besides saving energy, she's helping to accelerate the energy transition.
In the past year, Martina has earned $92 in cash rewards and saved $310 on her electricity bill, which works out to about 15%. With these two amounts, she's reimbursed her initial investment of $339.99 in less than a year and is still saving.
The smart plug-in switch: ultra-practical
The best thing about the smart plug-in switch is that you can connect it to any device in your home and then control it remotely. Martina saves a great deal of energy without compromising on comfort.
For instance, in summer, Martina plugs her air conditioner into the smart switch. On particularly hot days, she turns on the device remotely with her mobile app before leaving the office. That way, it's nice and cool by the time she gets home. If the air conditioning is on at bedtime, she'll program it to turn off at 1 a.m. so that it doesn't run unnecessarily once the temperature has cooled off a bit.
Martina also plugs her coffee machine into the smart plug-in switch. In the morning, she turns it on with her smartphone and the coffee brews while she's snuggled in bed. Sheer bliss!
During the holiday season, there's no more crawling under the tree each evening to plug in the lights. She simply uses the Hilo app and gets it done with the tap of a finger!
Peace of mind guaranteed!
Martina takes a trip every year. During long periods of absence, she likes being able to make it look as though someone's at home when she's away — and she can, thanks to Hilo. All she has to do is activate a few programs, like having her kitchen's smart in-wall switch turn on automatically in the evening. That lets her sip on her daiquiri down south with peace of mind!
Smart, energy-efficient heating
On the mobile app, Martina has programmed her Hilo smart thermostats to go down to 17 degrees when she leaves home. An hour before she returns, the heating in her living room and kitchen increase to 21 degrees. That way, the temperature is comfortable when she gets back home, and she didn't even have to think about it!
In winter, she takes on the Hilo challenges and earns a cash reward for every unused kWh. Taking on a Hilo challenge means agreeing to lower your energy consumption during peak periods. Her trick to avoid being cold? She makes sure to select the Preheating option in the challenge settings.
Hilo has helped Martina find the perfect balance: she's contributing to a greener Quebec, and participating in a major local project, without compromising on her comfort.