How can smart energy transform our homes? Read on to learn more about it.
How can energy be smart?
Good question! Actually, it's not so much the energy that's smart but rather the way we produce it, manage it and consume it. "By automating energy production and using artificial intelligence and information technology, we're actually making the network smart. We can do a better job of meeting the growing demand for electricity while improving energy efficiency," said Kodjo Agbossou, Director of the Réseau québécois sur l'énergie intelligente (Québec network on smart energy).
Quebec's power system gets overloaded twice daily: in the morning, when we take a hot shower, turn up the heat and turn on the coffee machine; and at the end of the day, when the children are watching TV and we're preparing dinner. Whether we live in a condo in Verdun or a house in Gatineau, connected products can make our homes smart by programming energy management tasks and optimizing our consumption. At Hilo, we offer cash rewards to users who are willing to take on challenges and make efforts to reduce their consumption during peak consumption periods.
What is a smart product?
No, it doesn't mean it has a high IQ! A smart product can take many forms – a thermostat, light bulb, switch, smoke detector, power outlet, etc. What makes it so special? It can be programmed and controlled remotely from your phone (if the phone is smart too!). It can even be tailored to your habits and provide you with advice and usage statistics. Plus, a smart product consumes energy more efficiently. All these home automation products speak to each other through a smart hub that acts as an interpreter. Their common language is either Wi-Fi or Zigbee protocol.
What are the benefits of a connected home?
It's a valuable ally and makes your everyday life easier. For example, you don't need to wonder if you turned off the living room light or turned down all the thermostats when you go away for a few days. And you can program your bedside lamp to come on at 7 a.m. and the coffee machine at 7:15 a.m.
The connected home also helps you monitor your energy expenses in real time (on the same app that displays the temperature of each room). It can therefore help you reduce your electricity bill. "Heating accounts for some 45% to 57% of a home's energy consumption, and the water heater 20%," said Agbossou. Hence the importance of not leaving the heating system and water heater at full capacity during the night or when you're at work.
How do smart homes contribute to the greater good?
Québec is rich in blue gold – there's no lack of water bodies for producing hydroelectricity, which is a clean and renewable energy. But not everyone is so fortunate: our neighbours in Ontario and the United States depend on fossil fuel to produce electricity. The good news is that we can help them reduce their GHG emissions by providing them with our blue energy surplus.
When families across this province choose to live in a connected home, they can help to power cities like Boston or Sudbury in a more eco-friendly manner. "If we could all reduce our energy consumption by 15%-20%, it would help reduce pollution," said Agbossou. Hence, everyone benefits from taking part in this collective effort, which ranges from optimizing dam production and improving individual consumption to simply programming our thermostats and other connected products through the Hilo app. A brilliant solution on both a small and a large scale!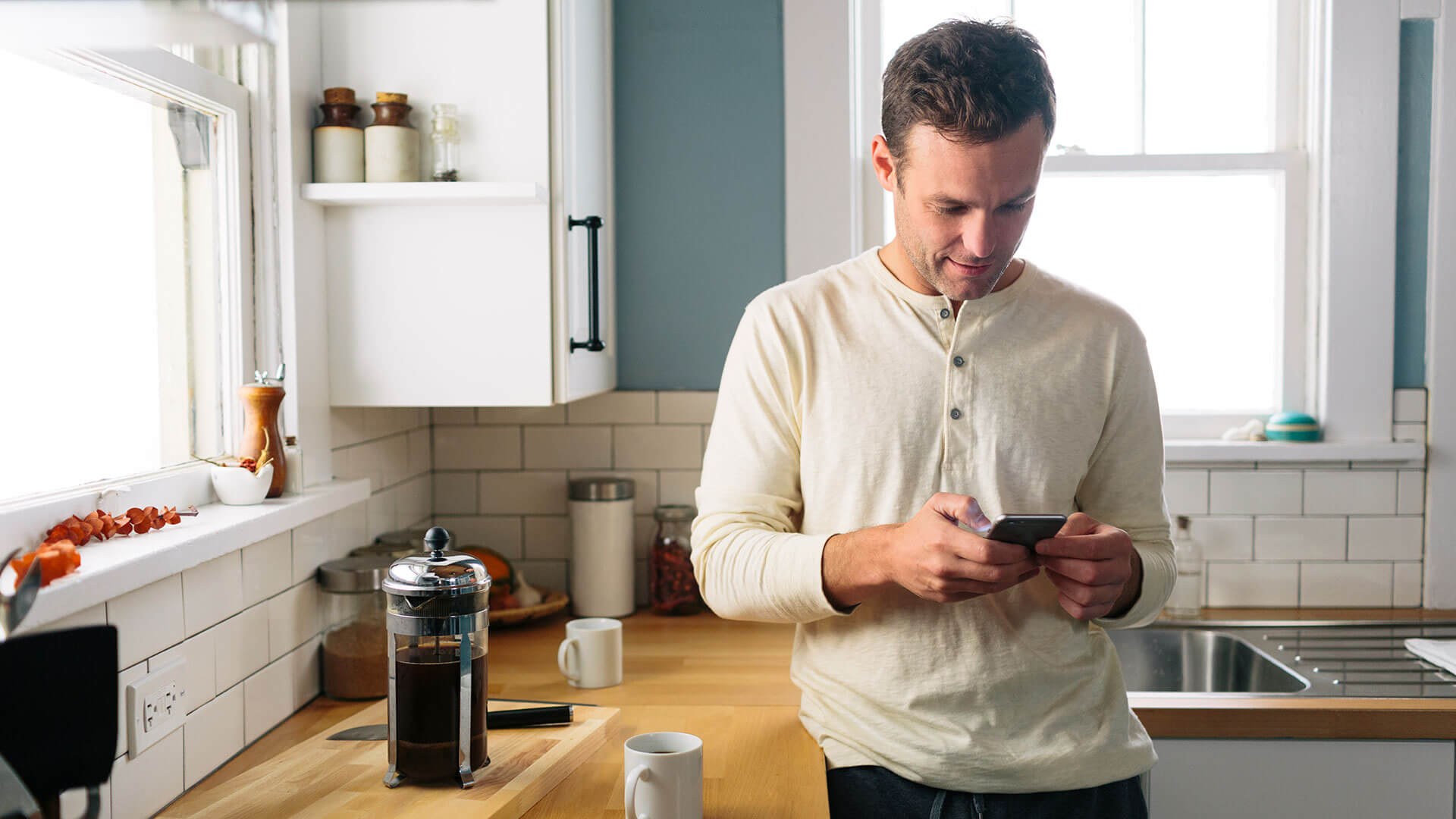 Smart home glossary
Consumption peak
It's a bit like morning and evening traffic on the Samuel De Champlain Bridge! Electricity demand is higher between 6 a.m. and 9 a.m. and from 4 p.m. to 8 p.m. Winter peaks can occur any time from December to March when we turn up the heating in response to especially cold weather.
Home automation
This is a technology that allows us to automate, program and control appliances and devices in a home to make it more comfortable, safer and more energy efficient.
Smart hub
Like a control tower that connects smart products to each other.
Zigbee
A wireless communication protocol that allows our smart devices, such as light bulbs and thermostats, to talk to each other through radio waves—all without consuming too much energy.