All articles
Zero waste: 15 steps to reduce your eco-footprint
3 minutes reading
Moving towards a zero-waste lifestyle is much simpler than you may think. Don't forget that each small gesture counts and adds to our collective efforts. Together, we can make a big difference! Here are 15 habits that are easy to adopt on a daily basis.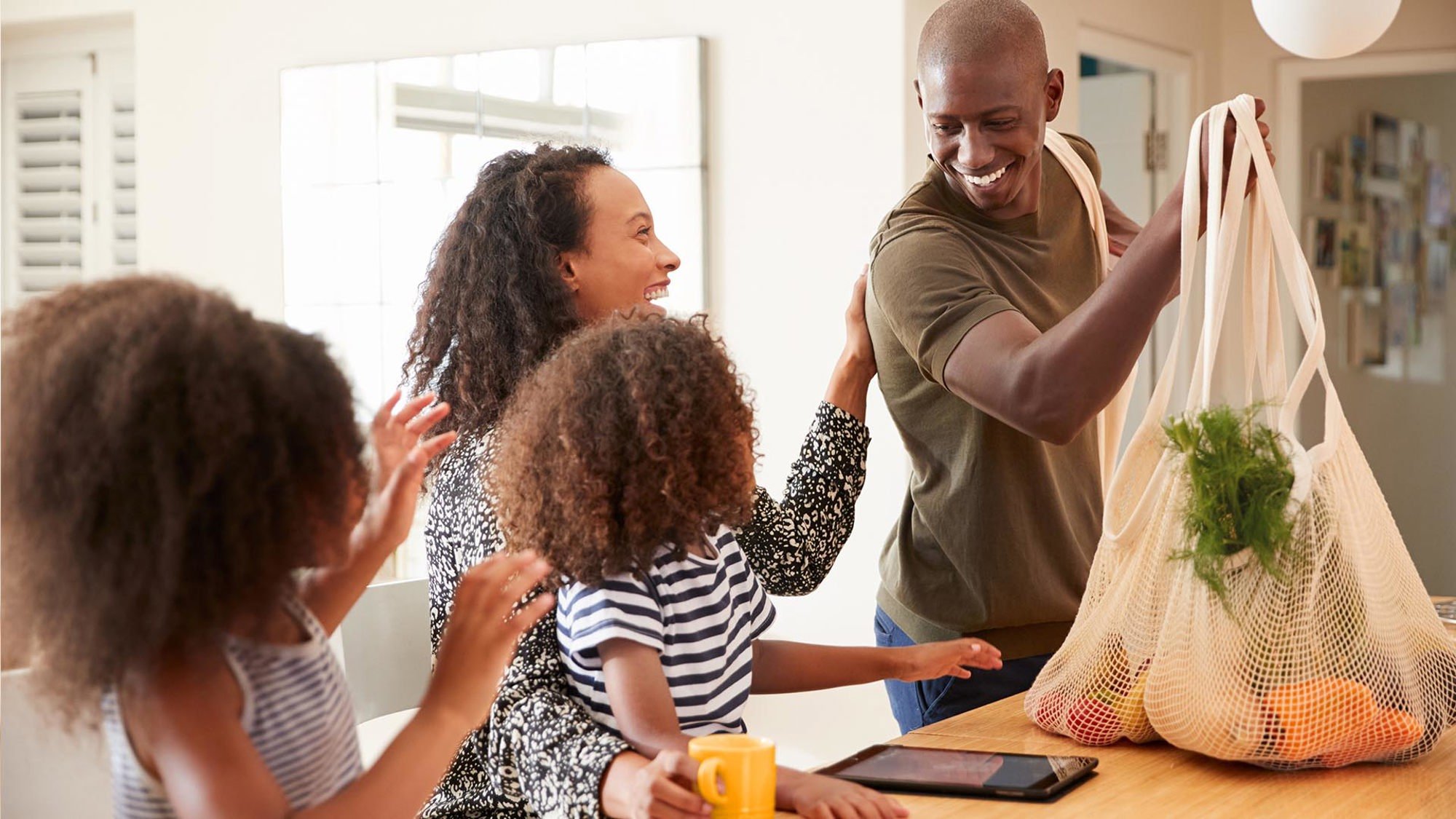 1. Buy in bulk
Bring your own bags and containers to the grocery store and fill them up with sugar, flour, spices, oil, honey and legumes. Your grocery store doesn't offer bulk? At least make sure the packaging of the products you choose is recyclable.
2. Carry your reusable bag
There are a number of different baskets, tote bags and cloth bags available, some of which are ultra-thin and fold up to fit nicely in a coat pocket or purse.
3. Drink better
There are alternatives to bottled water and disposable cups and straws! Bring your reusable cup when you pick up your extra-foam latte at the local coffee shop. Use an insulated water bottle to keep your water cool. Lastly, consider getting straws made of bamboo, metal or a biodegradable material.
4. Renovate smart
Your home needs a makeover? Reuse what's lying around in your garage, at the neighbour's or at a friend's house. Look at your furniture from a new perspective and give it a second life. And take the opportunity to adopt Hilo's smart home to reduce your energy consumption and save money. Estimate your potential savings here.
5. Boycott overpackaging
Is the plastic bag around the bananas necessary? No. Buying a take-out meal or can't finish your plate at a restaurant? Consider bringing a container to carry your food.
6. Compost your food waste
More and more municipalities are offering a compost pick-up service. For techies, there are even compact airtight containers that can be installed in your home, like a second garbage, in which you put your leftovers for them to magically transform into compost.
7. Ban paper towel
As a reflex, because it's quick and easy, we use paper towels for just about everything, and we end up consuming whole rolls of them every week. In most cases, a rag is all that's needed to clean up. And at mealtimes, a cloth napkin does the trick to wipe your mouth and hands.
8. Consider reusable storage
There are all kinds of reusable items on the market in various sizes to cover or store leftovers. Stock yourself up with these and ditch Styrofoam and plastic wrap, which go straight into the trash with no chance of being recycled.
9. Choose an eco-friendly toothbrush
It doesn't matter if it's made of bamboo or recycled plastic with interchangeable heads, as long as you get rid of the plastic ones you throw away every three months. The same goes for disposable razors. Invest in a stainless steel, chrome or aluminum razor.
10. Opt for used goods
Looking for new clothes, accessories, sporting goods or other items? Go to garage sales or get your friends together and create a swap group. Are you expecting? You probably know people who have young children, so borrow clothes and gear from them. Need a tool or appliance for one-time use? Go through your contacts (social media will be a great help) and borrow what you need instead of buying it. Want to go carbon neutral? Here are five habits to adopt to help you do so.
11. Eat organic and local
Subscribe to an organic basket service. This way, you'll contribute to the local economy and avoid supporting the environmentally harmful transportation of goods from abroad, whether by land, air or sea.
12. Recycle table scraps
Instead of throwing away vegetable skins and fruit peels, turn them into healthy chips. Or store cleaned vegetable scraps in the freezer and when you have enough, use them to make a soup or broth. The key to zero waste is homemade.
13. Save water
A 200-litre bathtub filled halfway requires 33% more hot water than a seven-minute shower at a flow rate of 9.5 litres per minute. So the choice is obvious. When pouring yourself a glass of water, avoid letting it run from the tap until it's cool; instead, fill a pitcher with water that stays in the fridge. Lastly, remember to turn off the tap while shaving or brushing your teeth.
14. Retire your mailbox
Electricity bills, account statements, notices of assessment . . . all of these can be sent to you by email. If you still receive flyers, put a "No Flyers" sticker on your mailbox to stop receiving them, and view them online instead.
15. Clean in an eco-friendly way
Say goodbye to chemical cleaning products that pollute and are usually sold in plastic containers. There are natural, simple and economical alternatives. For example, opt for a mixture of water and baking soda to wash the bathtub and sink. Water and white vinegar will do the trick to clean windows, mirrors and other similar surfaces. And don't forget to use a compostable sponge or a washable cloth!