All articles
Energy-efficient renovations: Eight simple upgrades for a greener home
You don't need to open up your ceiling, rip up your kitchen floor or tear down a support wall to make your home the most energy-efficient one in the neighbourhood. Even weekend do-it-yourselfers can maximize energy efficiency to create a greener, more comfortable and more high-tech home that's easier on your budget! The following toolbox includes eight simple, eco-friendly renovations to help you get started.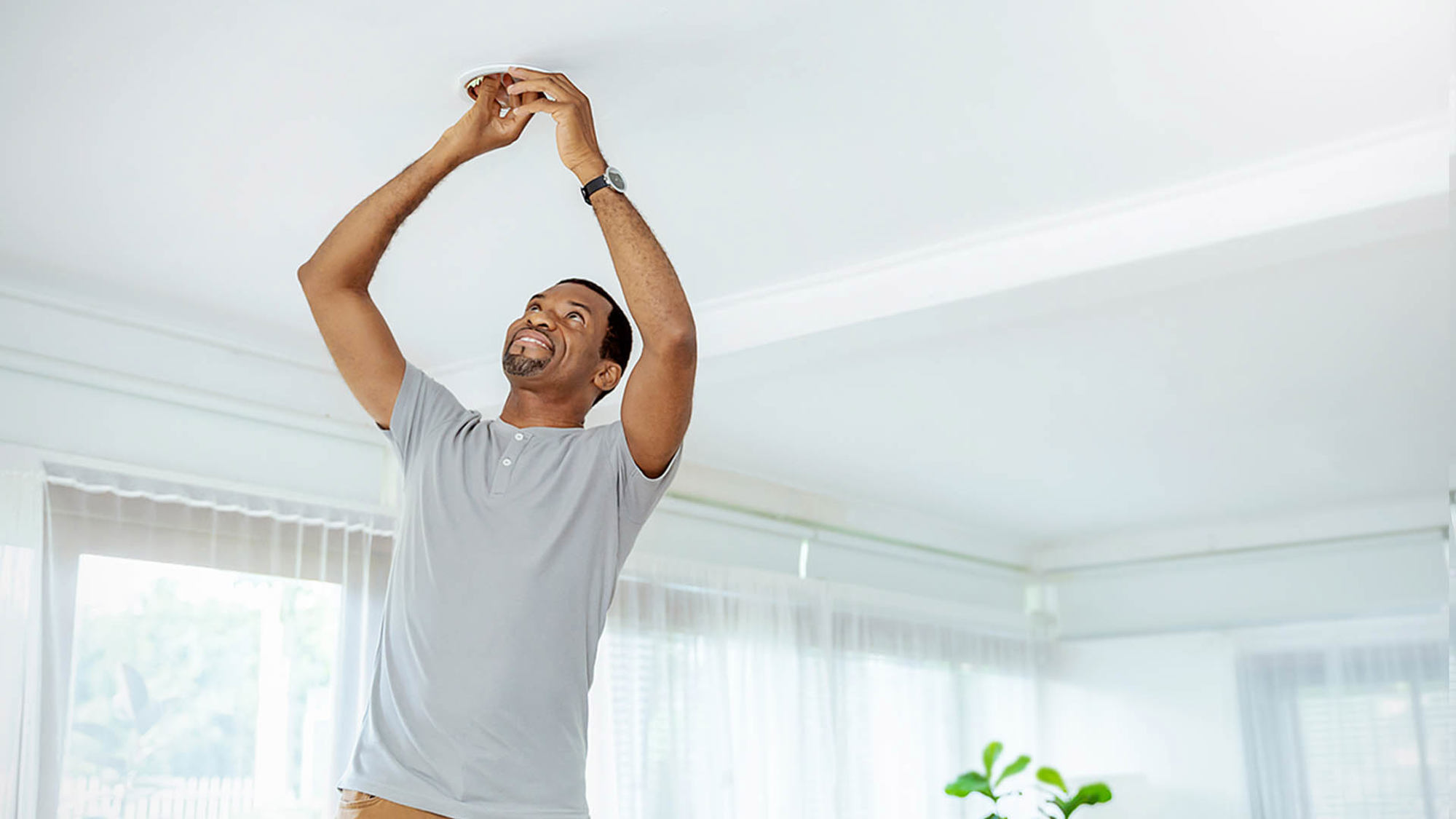 "Before you begin any kind of renovation, think green," suggests Emmanuel Cosgrove, co-founder of ÉcoHabitation and a senior LEED evaluator. Why? Because improving your home's energy efficiency saves money, making it more comfortable in both the long and short term while adding more value than simply doing quick fix-ups, like replacing bathroom tiles.
"For any home project, if you're not thinking about energy consumption, it's like you're investing in a 1978 Plymouth [Editor's note: a sleek but unreliable car]," he explains. "It's going to be beautiful, but it will cost a lot of money without any significant returns in terms of savings or peace of mind."
With generous provincial and federal government subsidies for eco-friendly renovators, it would be foolish not to "think green" before picking up a hammer. "You're practically being paid to renovate your home," laughs Cosgrove.
Small gesture, huge impact
1. Replace the shower head.
Heating water accounts for up to 20% of your electricity bill. So what if we told you that you could significantly reduce this cost? When you choose a shower head with the WaterSense® label, the water flow of your shower is reduced, but the pressure still feels the same. You keep the same level of comfort while saving water, a precious resource. You also save money and electricity.
As a point of comparison, the maximum water flow of a WaterSense shower head is 7.6 L/min. while typical shower heads consume 9.5 L/min. This represents 20% in hot water savings.
2. Attach a faucet aerator.
By attaching a needle-spray aerator to your faucets, you'll feel the same powerful jet and pressure, but you'll consume up to 30% less water. The best part is that it's easy to install. Instead of wasting water, take the plunge and dive right into saving more and using less.
3. Install Hilo at home.
Having a smart home, where energy use can be carefully controlled and monitored thanks to connected devices pays off for the environment – and your wallet!
Hilo offers an evolving and integrative ecosystem of smart devices that can help you manage heating, lighting, certain electrical plugs and even smoke alarms via an easy-to-use mobile app.
Plus there are Hilo challenges that help you lower your energy consumption during peak consumption periods and give you cash rewards for your good energy-use habits.
It's win-win on so many levels, thinks Emmanuel Cosgrove. "Hilo solutions are tools that are both fun and simple to use without having to think about them too much," adds the expert on eco-friendly renovations. "If we can share our electricity better thanks to Hilo, we import less and reduce the need to resort to generators to compensate for peak consumption periods. That's going to have an enormous environmental benefit."
4. Choose LED light bulbs.
You don't have to be an electrical engineer to know the advantages of replacing your old light bulbs with new LED bulbs. Far from it! Doing so, however, is like having "a light bulb moment." In fact, it's a brilliant idea.
LED light bulbs allow you to light up your evenings (and help you avoid fumbling around in the dark) up to 15 times longer than incandescent lighting. This leads to savings of between 70% and 90%.
Thanks to Hilo and LED smart light bulbs, you can control the lighting ambience inside your house at any time, anywhere, either from home or remotely. You can adjust the intensity and choose lighting colours from a selection of some 16 million different hues. That's right, 16 million!
Expertly use what you have
5. Upgrade the heating system.
Hydroelectricity in Quebec is more than 99% clean. It's so clean that choosing hydro should be a top priority! Whether your oil or gas heating system is old or not, Emmanuel Cosgrove recommends that you don't get rid of it completely (which pollutes). Instead you can move to a dual-energy system that allows you to use electricity as much as possible. It's one of the most ecological and efficient forms of energy in Quebec.
When you choose hydroelectricity and sign up for Hilo, you become eligible to receive cash rewards. And we're not talking about just a bit of pocket change. Last year, Hilo customers received $124.54 cash back on average during the winter months.
Hilo will soon be offering new thermostats for heated floors and central heating systems.
6. Install a heat pump.
If you have the money for your next renovation project, gift yourself (and your home) a heat pump. During the cold season, heat pumps can be up to three times more efficient than baseboard heaters, offering energy and financial savings.
"With a heat pump, a customer can easily save between $200-$300 every winter," Emmanual Cosgrove estimates. "Since it also cools your home in the summer, it becomes cost-efficient pretty quickly while greatly increasing your comfort."
With the launch of a central heating system in 2022, Hilo will allow customers to automatically control their heat pumps thanks to a 24V central thermostat.
7. Insulate the basement.
If you haven't finished your basement yet, take advantage of the opportunity to insulate it first. You can block drafts that compromise the energy efficiency of your home.
"Any improvements to the building's shell can greatly increase energy efficiency as well as the comfort of its occupants. Picture your house like you would a swimming pool. If your pool lining leaks, it will be impossible to fill it up with water. It's the same thing with air: cooling or heating when you have drafts in different parts of your house will be costly," explains François Thibodeau (Construction Thibodeau & Père Inc.), a contractor affiliated with RénoAssistance who specializes in green renovations. "Upgrading the building's shell to conform to today's standards is an important place to start."
Use caulking to seal any cracks and seams between the drywall and vapour barriers. In other words, put caulking in every area where joists join with the walls. These are precisely the areas that account for the biggest heat loss.
"Even if your foundation is waterproof, it doesn't mean that drafts and air leaks are sealed. Waterproofing and insulation aren't the same thing. It's like comparing a windbreaker to a raincoat," explains Emmanual Cosgrove from ÉcoHabitation.
8. Spray eco-friendly insulation in the attic.
Do you have access to your attic? Open up the trap door and spray a few inches of cellulose insulation, an energy-efficient and 100% natural product made from recycled wood fibres.
"Insulation standards for attics are not always up to today's levels. And with time, insulation can sag and become less efficient. [Adding cellulose fibre] provides efficient ventilation and it's an easy way to control inside temperatures," explains contractor François Thibodeau.
Renovations are a good thing. But you can make them even better by keeping energy efficiency in mind – both for the savings and environmental benefits. Take your first, big step toward an eco-friendly home of the future by signing up for Hilo.*
> Discover our smart home bundles
*Hilo offers free installation on a 3-year commitment to Hilo challenges.