All articles
4 basic scenes to get you started
2 minutes reading
So you've decided to get a Hilo smart home—great! Now that your connected products have been installed, how do you get the most out of them? Here we suggest four ideas for basic, everyday scenes that will ensure maximum comfort and efficiency morning, noon and night.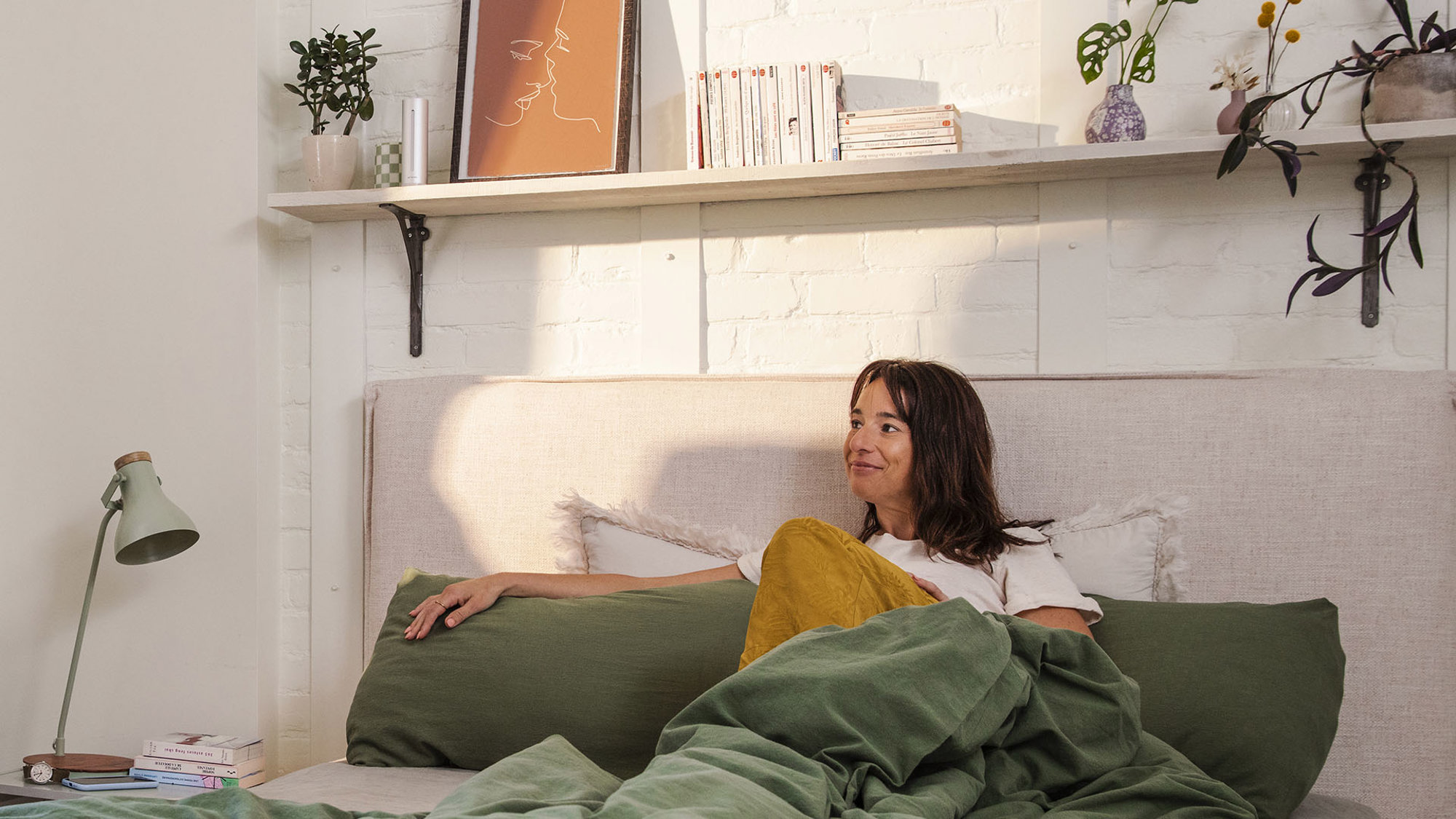 With Hilo, saving energy and simplifying your everyday routine go hand in hand! How? With the help of a range of automated settings, among other things, that we call "scenes." A scene lets you program the activation of several devices in your smart home in a single action. You can launch a scene at any time, whether manually (or even by voice command!) or by programming it to launch automatically. Here are four basic scenes that will help you become familiar with your new smart home.
1. Comfortable Morning scene
Schedule: One hour before you wake up
Connected Hilo devices: Smart thermostats and dimmer
Start your day off on the right foot! When it's cold outside, to be more comfortable, increase the set temperature of your smart thermostats to 23 degrees in the bathroom and 21 degrees in other rooms of your home. The dimmer will let you dim the lighting so you can wake up gently... instead of being startled awake!
2. Leaving for Work scene
Schedule: Close to the time you need to leave the house
Connected Hilo devices: Smart thermostats and outlets
Leaving for work with peace of mind is easy! In winter, program the temperature to lower to 17 degrees in every room. After all, why heat your home when you're not there? Plus, thanks to smart switches, make sure all the small appliances you use every morning are turned off, like your straightening iron, coffee machine and clothes iron. That way you don't even need to give them a second thought!
3. Returning Home scene
Schedule: One hour before you arrive back home
Connected Hilo devices: Smart thermostats, outlets and bulbs
In advance of your return home in winter, set the temperature to increase to 21 degrees. Light up the white smart bulb in your entryway to welcome you home. In summer, plug a small air conditioner into a smart plug so you're greeted with a cool environment the moment you step inside.
4. Bedtime scene
Schedule: One hour before bedtime
Connected Hilo devices: Smart thermostats, dimmer, outlet and bulb
Sleep comfortably on winter nights by lowering the temperature to 19 degrees in bedrooms and 17 degrees in other rooms. The dimmer can slowly reduce the lighting in your room to promote relaxation. With a smart outlet, you can scent the air with lavender or chamomile by turning on an essential oil diffuser. You can also use a white smart bulb set at 10% to create soft lighting in a room or hallway at night to reassure children if they should wake up.
Have fun creating your own scenes!
Once you've mastered these basic scenes, let your imagination fly! There are many options for creating new scenes to make your life more comfortable while simultaneously saving energy.
Note: To stop a scene that is running, you must activate another one. In other words, you need to select a new state for each device included in the scene since there is no default configuration.