All articles
The eco-home – more accessible than you think!
5 minutes reading
An eco-home, or green home, is one that has a low environmental impact. Ideally, you should be thinking green while your home is being built. But with a few simple alterations, you can still make your current home more environmentally friendly... and reduce your electricity bill!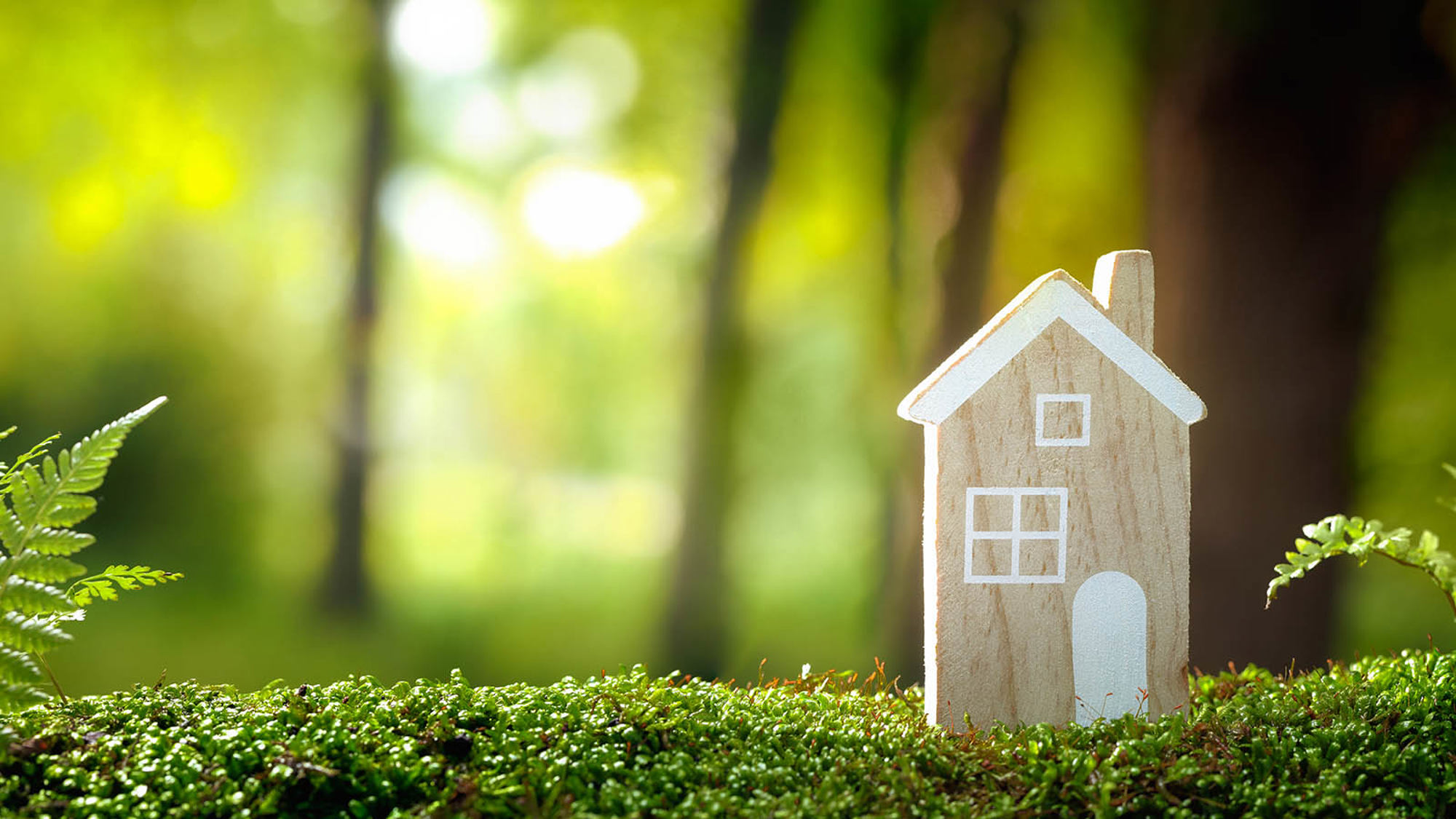 Every detail counts
Are you building or renovating a home? There are many factors to consider: using sustainable materials, choice of architectural style, and so on. The aim should be to reduce greenhouse gas emissions (GHG) while limiting your global impact on the environment.
Reduce your home's carbon footprint
Think small – the smaller the home, the fewer materials you'll need for its construction and the less energy it will consume.
Select the most durable and natural materials possible: FSC certified wood, hemp, bamboo, recycled materials, etc.
Install a white roof to help reduce urban heat islands.
Opt for locally-produced materials.
Preserve and protect your home's surroundings.
Avoid throwing energy out the window
Forget about bay windows, which cause heat loss in cold climates.
Insulate your walls and ceilings according to best practices.
Choose the best orientation for your home. For example, have your living areas face south to enjoy a maximum of light and heat from the sun. Spaces that require less heating, such as the garage, staircases and laundry room, should face north.
Be more energy self-sufficient
Install rooftop solar panels
Set up a rainwater collection and harvesting system.
Note: Some choices that may seem less eco-friendly at first glance can sometimes be good options. For example, certain materials that are less green could be better at insulating your home. If this means you use less energy, that's good for the environment.
Building an eco-home not an option for you?
Buy carbon credits enabling the replanting of trees to offset some less energy-efficient choices.
An eco-home is... a smart home
The technology behind connected objects can also help you reduce your energy consumption, and thus your ecological footprint. For example, with the Hilo smart home service, you can optimize your energy consumption and earn cash rewards.
A few Hilo products
Once these products are installed in your home, you can control them from your smartphone through the Hilo mobile app. You can program your lighting and heating in just a few taps, even remotely. As a result, you use only the energy you need – no more – and you save on your electricity bill. The app also lets you track your energy consumption in real time.
Challenges to optimize your consumption
Hilo also offers you the chance to earn cash rewards each winter by taking on consumption reduction challenges during peak periods. It's easy: for every challenge you meet you'll earn cash rewards ($140 per winter on average). You can't say no to that!
A greener tomorrow
The eco-homes of the near-future will be self-sufficient, capable of producing the heating, air conditioning, drinking water, energy and food that its occupants need. But don't wait – you can begin making your home greener right now. Ready to get started?